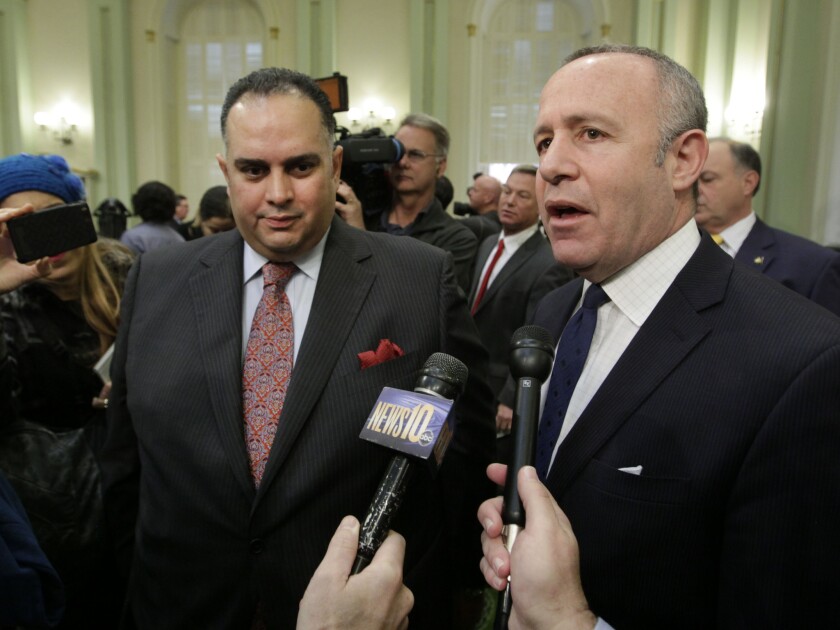 California Assembly Speaker John A. Pérez (D-Los Angeles) has added his name to a growing list of endorsements of state Sen. Ted Lieu (D-Torrance), who is running for Congress.
"Ted's smarts, skills, tenacity and record make him the best choice for Congress," Pérez said in a statement released by the Lieu campaign Friday.
Lieu and former L.A. City Controller Wendy Greuel are the leading Democrats so far in the race to replace Rep. Henry A. Waxman (D-Beverly Hills), who announced last week that he would retire at the end of his term.
Greuel and Lieu have been battling for advantage since jumping into the race last week on the heels of Waxman's announcement.
Both campaigns have been rolling out endorsements. Greuel's include Atty. General Kamala D. Harris, former L.A. Mayor Antonio Villaraigosa and Emily's List, a national organization that recruits and raises money for female, pro-choice Democratic candidates.
Lieu's include more than 25 elected officials and civc leaders; among them are Democratic Reps. Karen Bass and Maxine Waters of Los Angeles and Alan Lowenthal of Long Beach, state Conroller John Chiang and state Senate leader Darrell Steinberg, who is Pérez's counterpart in the Legislature's upper house.
ALSO:
Severity of software glitch surprised EDD officials
As many as 300,000 jobless affected by state software snags
EDD answers only 10% to 17% of calls from jobless, records show
Twitter: @jeanmerl
---