Gordon Woods dies at 57; Veterinary scientist helped create first cloned mule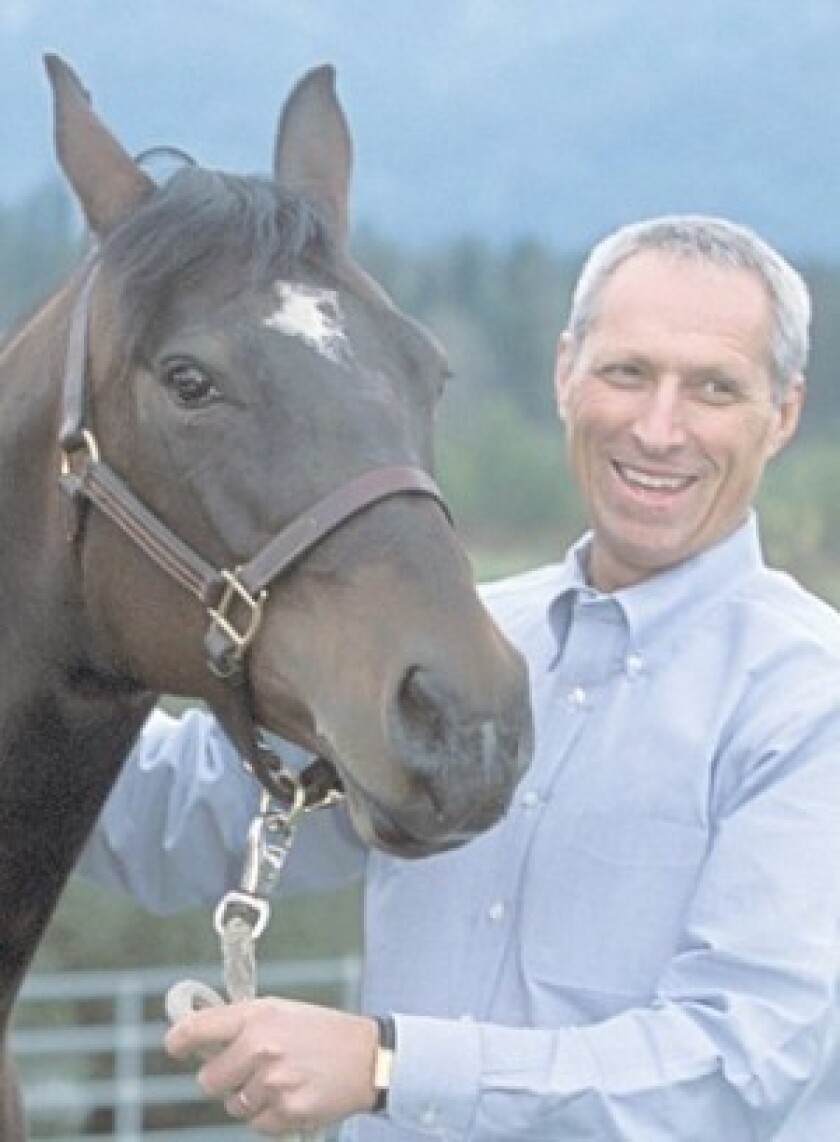 Associated Press
Gordon Woods, a veterinary scientist who helped create the world's first cloned mule, has died. He was 57.
Woods died unexpectedly Thursday, said Dell Rae Moellenberg, a spokeswoman at Colorado State University in Fort Collins, Colo., where Woods was a professor in the College of Veterinary Medicine and Biomedical Sciences.
Woods died at the Medical Center of the Rockies in Loveland, Colo. Moellenberg said the family has asked for confidentiality, and she declined to provide additional details.
"He was a brilliant scientist," said Dirk Vanderwall, who worked with Woods on the mule-cloning project at the University of Idaho and is now an associate professor and chief of the Section of Reproduction at the School of Veterinary Medicine at the University of Pennsylvania. "Over the last 30 years, he's conducted groundbreaking research in several different areas."
In 2003, Woods, Vanderwall and Ken White of Utah State University led a team that cloned the mule known as Idaho Gem as part of a larger project intended to better understand human diseases.
The mule clone, one of three produced at the university, went on to success on the mule-racing circuit in Nevada and California.
But Woods was looking for more than just race results from the clones of mules. Horses and other equines -- a mule is the result of mating a male donkey with a female horse -- have significantly lower cancer rates than humans, and scientists hope cloning will illuminate the difference and provide research clues, particularly into calcium's role in diseases. Equines have much less calcium within cell walls than humans.
"That certainly was another primary focus of Gordon's," Vanderwall said, "to use the horse as a model to try to understand age-onset diseases in people. Gordon's hypothesis was that excessive intracellular calcium in human cells could be an underlying factor in age-onset diseases."
Woods was born July 14, 1952, and grew up in northern Idaho. He received a bachelor's degree from the University of Idaho and a doctorate of veterinary medicine from Colorado State University. He later received a doctoral degree in reproductive biology from the University of Wisconsin and taught veterinary medicine at Cornell University in upstate New York.
In 1986, he founded the Northwest Equine Reproduction Laboratory in Idaho and taught at Washington State University before joining the University of Idaho in 1988 as a professor in the Animal and Veterinary Science Department. He left the school in 2007 to work at Colorado State.
Woods' survivors include his wife of 37 years, Shauna; four children, six grandchildren, his mother, two brothers and two sisters.
---
Must-read stories from the L.A. Times
Get all the day's most vital news with our Today's Headlines newsletter, sent every weekday morning.
You may occasionally receive promotional content from the Los Angeles Times.