Other times America has been riveted by congressional hearings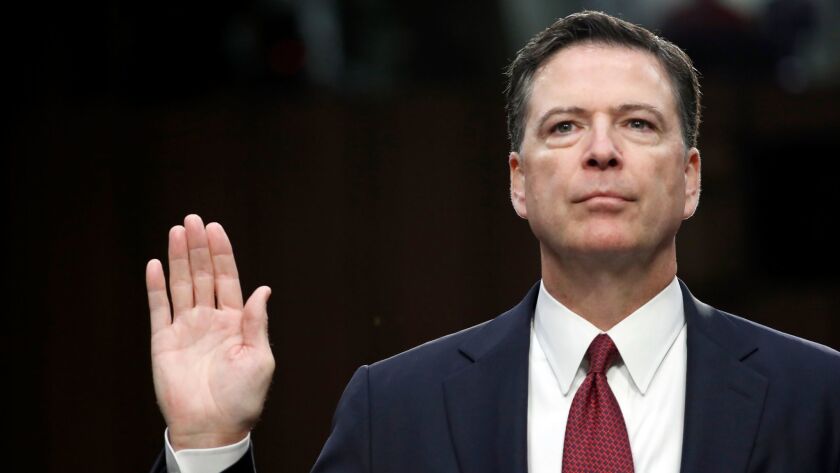 Americans around the country were glued to their screens this morning as former FBI Director James B. Comey gave testimony about his "uneasy" and "awkward" meetings with President Trump. This is not the first time that a congressional hearing has dominated public attention. Take a look back at four other hearings that captivated America.
---
April 22, 1954
Joseph McCarthy
The Cold War was at its height when Sen. Joseph McCarthy investigated allegations of widespread infiltration of the government by communists or their sympathizers. The Army was among the parts of the government investigated by McCarthy. Later, Army Secretary Robert Stevens charged that McCarthy and Roy Cohn were guilty of a "perversion of power" in their efforts to get an Army commission for G. David Schine.
MAY 17-18, 1973
Watergate
On June 17, 1972, several burglars were arrested inside the offices of the Democratic National Committee, located in the Watergate building in Washington. The intruders were caught attempting to wiretap phones and steal secret documents in support of President Nixon's reelection campaign.
The first testimony in the Senate Watergate investigating committee hearings began on May 17 with testimony from Robert Odle, an employee of the Committee for the Reelection of the President.
July 8, 1987
Iran-Contra
The Iran-Contra affair began in 1985 when President Reagan's administration supplied weapons to Iran and the Nicaraguan Contras in order to secure the release of American hostages in Lebanon. The secret transactions continued until November 1986 when the Lebanese magazine Ash-Shiraa published a series of articles about the affair.
The hearings surrounding the arms-for-hostages deal began in May 1987.
October 12, 1991
Anita Hill / Clarence Thomas
In October 1991, University of Oklahoma law professor Anita Hill came forward with allegations of sexual harassment against Supreme Court nominee Clarence Thomas. The Senate Judiciary Committee held three days of televised hearings as a result.
ALSO
Six key things we learned from the Comey hearing
How Comey's story stacks up to Trump's
Read Trump lawyer Marc Kasowitz's statement after the Comey testimony
---
Must-read stories from the L.A. Times
Get all the day's most vital news with our Today's Headlines newsletter, sent every weekday morning.
You may occasionally receive promotional content from the Los Angeles Times.