Citing potential danger, judge orders anonymous jury in 'El Chapo' trial
Reporting from New York —
A federal judge has ordered that the identities of jurors in the upcoming trial against drug kingpin Joaquin "El Chapo" Guzman be kept secret and that the jurors be partially sequestered during court proceedings to protect their privacy and safety.
In court documents, U.S. prosecutors allege that Guzman employed sicarios, or hit men, to carry out hundreds of assaults, murders and kidnappings in order to silence potential witnesses and retaliate against those who cooperated with law enforcement.
In a decision released late Monday, Judge Brian M. Cogan of the Eastern District of New York ordered that the names, addresses and places of employment of prospective and selected jurors not be revealed to the prosecution, defense or the press, that jurors be transported to and from the courthouse by the U.S. Marshals Service, and that they be sequestered from the public while in the courthouse.
"The government has presented strong and credible reasons to believe that the jury needs protection," Cogan wrote in the order.
Guzman, the leader of the Sinaloa drug cartel who twice escaped from high-security prisons in Mexico, is charged with 17 counts of drug trafficking, conspiracy to launder money and firearms violations.
Attorneys for the government filed a motion last month for an anonymous and partially sequestered jury based in part on Guzman's history of violence, arguing that he has interfered with the judicial process in the past and could continue to do so, even from inside a prison.
They cited his previous escapes — first in a load of laundry and later through a mile-long tunnel dug under his cell — as evidence of his ability to marshal widespread support while confined. They also pointed to a group of federal prisoners in California who pledged their support for Guzman shortly after he was extradited from Mexico.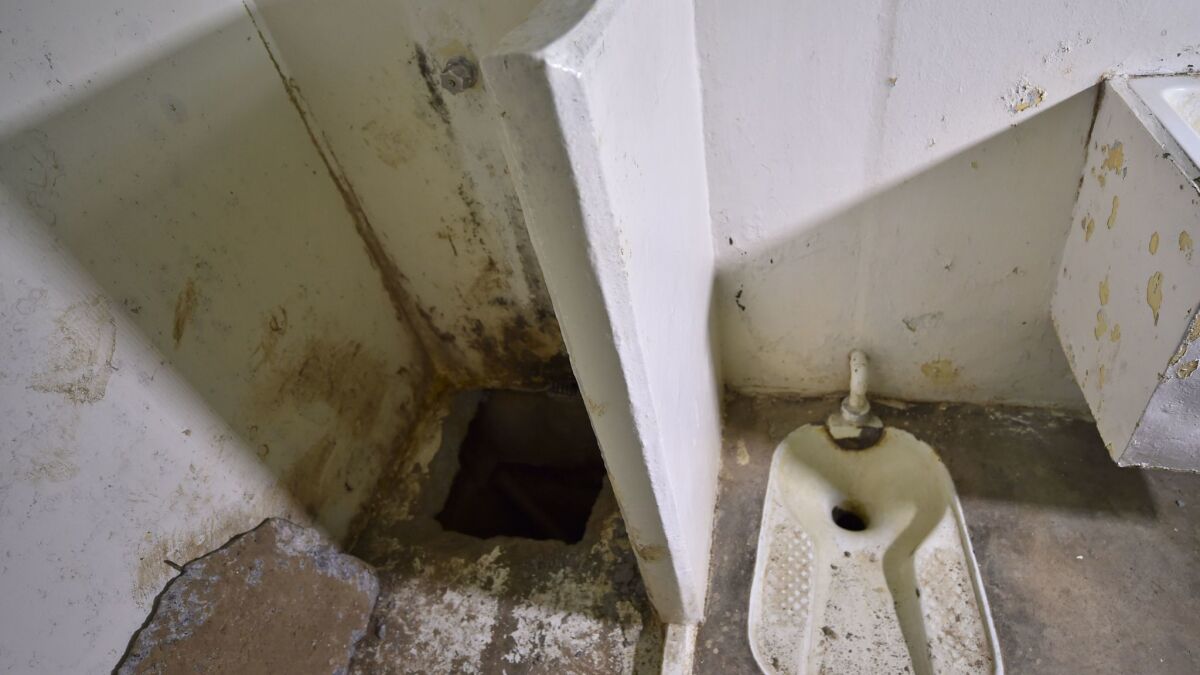 Government attorneys also noted the case has already garnered widespread media attention, a reason courts have recognized as promoting jury sequestration because of concern that jurors may be intimidated by a defendant's friends or enemies, or harassed by the general public.
The attorney for Guzman, Angel Eduardo Balarezo, argued in response that keeping the jurors' identities secret and transporting to and from the courthouse by armed guards would unfairly prejudice them into thinking Guzman was dangerous, and by extension, guilty. He added that the acts of violence and obstruction of justice alleged by the government had all taken place in Mexico, not the U.S.
Balarezo also argued that an anonymous jury would prevent the parties from thoroughly investigating and questioning potential jurors about their attitudes and beliefs, particularly by precluding attorneys from being able to study the prospective jurors' social media profiles.
The judge was unpersuaded, calling it "simply not credible" that the extent of Guzman's criminal activity was limited to Mexico. He said it was "speculative" to suggest that jurors will think Guzman is violent simply because their privacy is being protected.
"It is just as arguable, perhaps more so, that the protection of their identities will promote the jury's impartial consideration of the evidence," Cogan wrote.
Guzman, Mexico's most notorious drug kingpin, was captured for the third time in Mexico in January 2016, after he gave an interview to the actors Sean Penn and Kate Del Castillo. He was extradited to the U.S. in January 2017, just before Donald Trump was inaugurated as president, and has been held at the Metropolitan Correctional Center near New York's City Hall.
Guzman was originally scheduled to go on trial in April, but the judge postponed the start date to September after Guzman's attorneys requested more time. Attorneys for both parties will meet with the judge later this month to discuss an exact trial date.
Twitter: @AgrawalNina
---
Must-read stories from the L.A. Times
Get the day's top news with our Today's Headlines newsletter, sent every weekday morning.
You may occasionally receive promotional content from the Los Angeles Times.