Black doulas, midwives and reproductive health advocates step up in response to rising black maternal deaths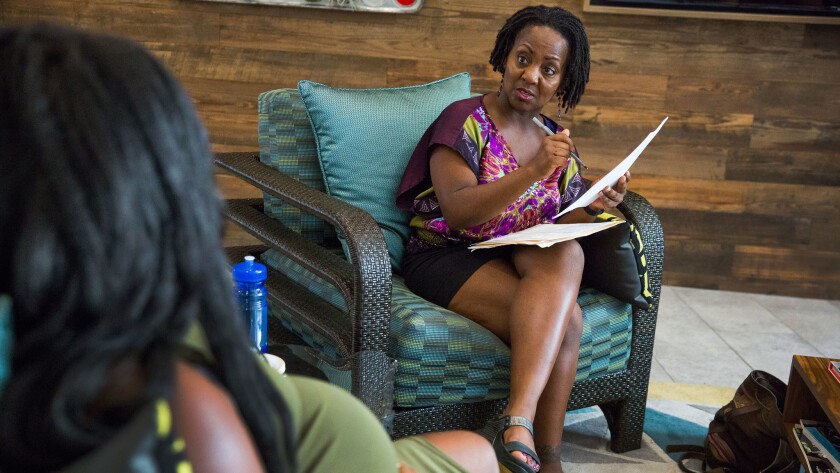 Reporting from Austin, Texas —
It wasn't just the disproportionate number of pregnancy-related deaths among black women in the United States that alarmed Darline Turner when the crisis first hit the headlines. It was the seeming nonchalance surrounding the issue.
Why hadn't the federal government declared this phenomenon a public health emergency, professed it a pressing human rights concern, or ordered a nationwide investigation, wondered Turner, a physician's assistant and certified doula — a person trained to help women through childbirth and serve as their advocate.
Familiar with stories about African American women not getting good prenatal care, lacking access to reproductive health services and often facing dismissive and disrespectful treatment from medical specialists, Turner decided she had to act.
In September, she launched the Healing Hands Community Doula Project, an Austin-based venture that aims to provide a pregnancy safety net for African American women.
"Any black woman who so desires will be able to have the support, resources, information, education to have a healthy full-term infant and to live to see that infant grow up to be an adult," said Turner, who is founder of Mamas on Bedrest & Beyond, a business that offers personalized home care, education and other support to high-risk pregnant women. "That's the goal — that's the mission."
African American doulas and midwives have begun to sound the alarm about the need to pursue research on black maternal health, ensure African American women have access to adequate reproductive health services, and empower them to share their concerns and experiences.
"We don't need to wait for other voices to speak on our behalf," said Kwajelyn Jackson, a steering committee member of the Atlanta-based Black Mamas Matter Alliance, which was founded in 2015.
Aside from the community-level effort, one Texas lawmaker — Shawn Thierry, a Democrat from Houston — has introduced legislation focusing on investigating the number of deaths among black women. And at least two states, Georgia and Texas, have created review committees and task forces to study the causes of maternal mortality and determine ways to combat it.
Last year, Black Mamas Matter finalized a "policy toolkit" of recommendations to improve maternal health. These include improving access to reproductive healthcare, bettering the quality of maternal health care, providing appropriate services for women most at risk, and ensuring nondiscrimination in access to care.
"There is often an effort … to have a one-size-fits-all solution when we can see clearly that the outcomes are so drastically different [for black women] that we need specialized solutions," Jackson said.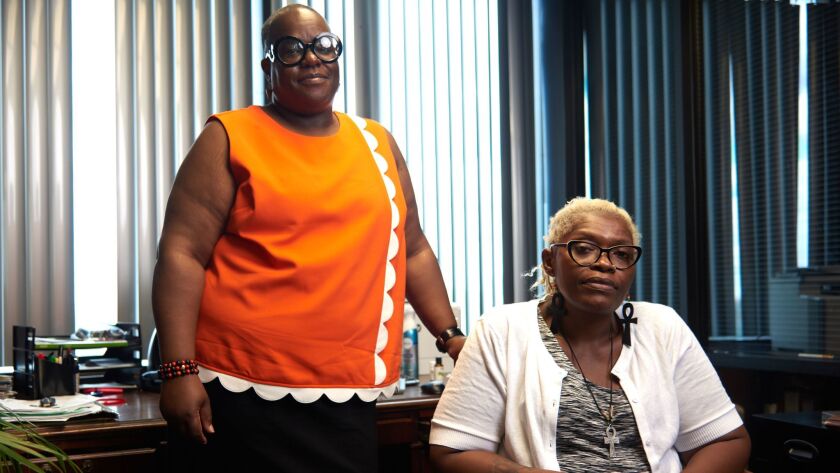 Deneen Robinson, a research and program director at the Afiya Center, a women's health advocacy group in Dallas, said low-income black women often live "in food and transportation deserts," which make it harder to maintain a healthy diet. In addition, black women are predisposed to diabetes, hypertension, obesity and other health issues that can endanger a pregnancy, Robinson said.
"So when you go to deliver, many of the things that impact a successful delivery are already in place and they can't be turned around," she said.
Afua Hassan, a midwife of more than 30 years, believes that using a midwife for in-home delivery could also help ease some of the anxiety among women who fear facing prejudice from medical practitioners.
As owner of the Birthing Place, the only free-standing birth center in Houston that is owned by and operated by a black midwife, Hassan serves a diverse clientele. But she believes as an African American specialist she is able to offer culturally sensitive support to black mothers.
"There is an inner connection," said Hassan. "[Our] shared experience is invaluable."
Turner hopes Healing Hands Community Doula Project will be able to fill the care void many African American women experience during and after pregnancy.
She plans to train 10 African American women in doula services, which will include providing physical, emotional and informational support to the mothers beginning at 24 weeks of pregnancy, and continuing during childbirth and thereafter.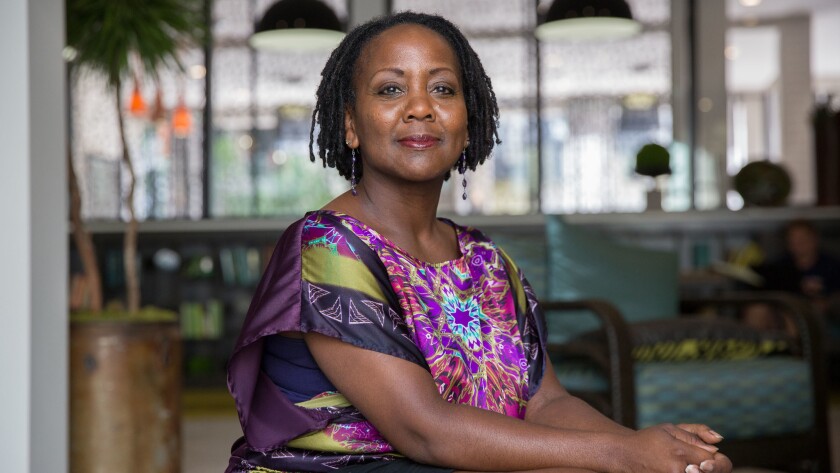 The doulas will also serve as advocates for expectant black mothers, helping them navigate the healthcare system, Turner said. For example, many women need help obtaining documentation, such as papers that are required for them to sign up for benefits, including Medicaid and the Children's Health Insurance Program.
"I'm unapologetic when people ask me who [this group] is for," said Turner, who holds a master's of health services and whose great-grandmother was a so-called granny midwife. "It's going to be about black women. I want to make sure that we are addressing the needs of black women."
This story was reported with a grant from the United Nations Foundation.
For more on global development news, see our Global Development Watch page, and follow me @AMSimmons1 on Twitter
ALSO
As monuments to the Confederacy are removed from public squares, new ones are quietly being erected
Trump issues limited emergency declaration to combat the opioid epidemic
New gene-editing technique may lead to treatment for thousands of diseases
Once harmless, the Zika virus became lethal after a single genetic mutation took hold around 2013
---
Must-read stories from the L.A. Times
Get the day's top news with our Today's Headlines newsletter, sent every weekday morning.
You may occasionally receive promotional content from the Los Angeles Times.