Once there was an island known as Barbuda. After Hurricane Irma, much of it is gone
Hurricane Irma decimated the small Caribbean island of Barbuda, which now potentially faces the threat of Hurricane Jose. (Sept. 8, 2017)
Hurricane Irma decimated the small Caribbean island of Barbuda, ripping apart buildings, uprooting trees and killing at least one person as its 185 mph winds swept across the two-island nation best known for its pristine sandy beaches.
And now Hurricane Jose is apparently about to deliver another big blow.

For the record:
12:00 p.m. Sept. 7, 2017
An earlier version of this story incorrectly named Michael Joseph as president of Antigua and Barbuda. His is president of the Red Cross in Antigua and Barbuda.
"We just received a report that Jose should hit Barbuda directly," Roderick Faustin, first secretary for the Embassy of Antigua and Barbuda in Washington said in an email to The Times on Thursday. "So we may have to evacuate the island."
According to the National Hurricane Center, Jose was a Category 3 hurricane packing 120 mph winds. Forecasts show it may veer away from Puerto Rico, east of the Bahamas and across open water toward Bermuda.
In an earlier interview Thursday, Faustin told The Times that Irma had caused heavy damage on the tiny island.
"Barbuda is totally destroyed," he said. "At least 95% of the properties in Barbuda are either totally destroyed or damaged."
The schools, single hospital and airport, and two hotels on the island of 68 square miles were either damaged or lay in ruins, Faustin said. There is no running water, and telephone service is out after the communications tower was literally snapped in half.
"Hurricane Irma would have been easily the most powerful hurricane to have stormed through the Caribbean, and unfortunately Barbuda was in its path," a grim-faced Prime Minister Gaston Browne told ABS TV in Antigua on Wednesday after flying over Barbuda. The island of 1,800 to 2,000 people was "barely habitable," he said.
"It was heart-wrenching, absolutely devastating," Browne later told CNN. "I have never seen any such destruction."
Officials said a child was killed as its mother was trying to evacuate a damaged property.
"But when you look at the extent of the devastation, I'm surprised that we did not have any more fatalities," Browne said. "That in itself would have come from … a high level of preparedness. But the monstrosity that this storm was, anything that would have been in its path evidently would have suffered the wrath of that storm."
Browne told ABS that "on a per capita basis, the extent of the destruction on Barbuda is unprecedented." He put the preliminary estimated price tag to rebuild the island at $100 million.
But "that's conservative because we're talking about rebuilding everything, all its institutions, the infrastructure for telecommunications, the roads … ," Browne said. "It is terrible."
Residents took to social media with expressions of relief and gratitude.
"I'm thankful to be alive," Omar Alfonso tweeted. "We had minimum loss of life but maximum loss of property."
Faustin, the embassy official, said what was most immediately needed was "drinking water, medicine, food, the basic necessities," he said.
With the runway of Barbuda's airport damaged, neighboring Antigua will be used as a hub from which helicopters and boats would depart to ferry relief supplies to Barbuda, officials said.
Faustin said the government was mobilizing private citizens with vessels to carry food, drinking water, medical supplies and other materials to Barbuda. The country's defense force already had been deployed to help restore communications and other infrastructure.
"We are also looking to evacuate those residents who are injured or sick and elderly to Antigua," Faustin said. It was unclear how many people that would entail, he said.
Others residents, who took shelter by the scores in the few municipal structures and other sturdy buildings that survived, also could need to leave the island soon, officials said.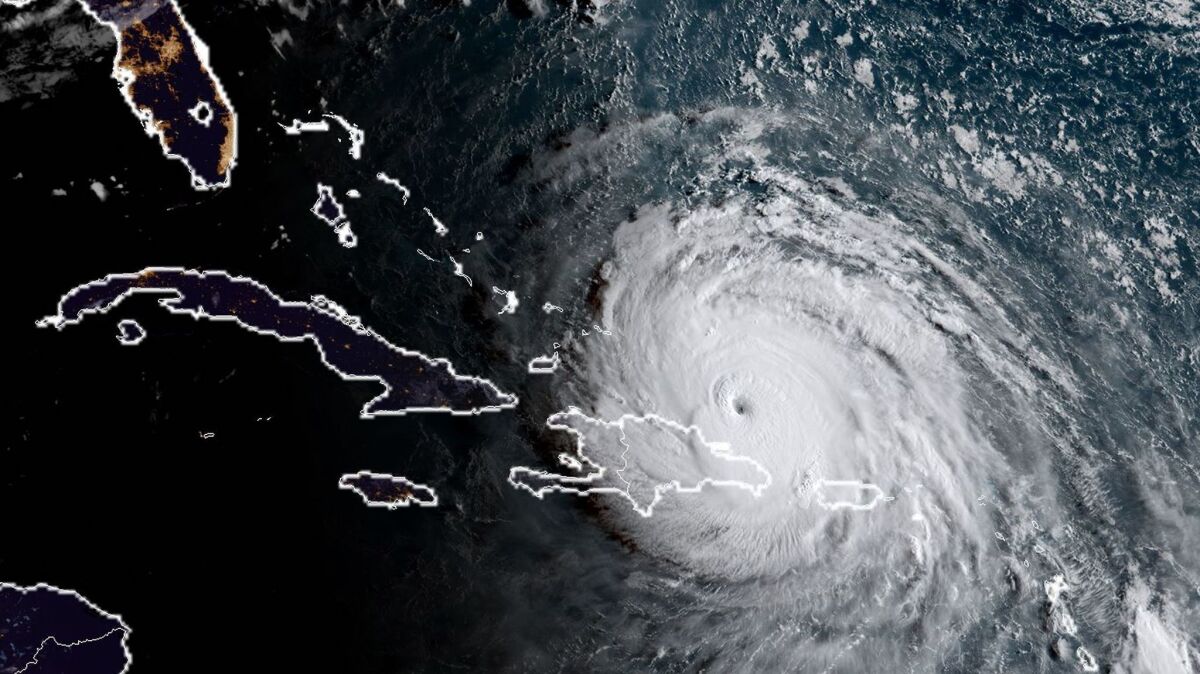 Michael Joseph, president of the Red Cross in Antigua and Barbuda, told CNN on Thursday that "the decision has been made already that if this continues, there'll be full evacuation of all persons in Barbuda."
Despite the scale of the disaster, Faustin said the people of the twin-island nation remained resolute in the face of what lies ahead.
"Hurricanes are nothing new to us," he said. "We do our best. We prepare ourselves to survive and rebuild. We are resilient people. We have encountered a lot, and we are prepared to repair, rebuild the island and move on."
For more on global development news, see our Global Development Watch page, and follow me @AMSimmons1 on Twitter
ALSO
'We can't save you once the storm starts,' Florida governor says as monster storm bears down
Tales of sandbags, lifeguards and a monkey — Miami Beach battens down
As Irma approaches, some airlines cap fares and add seats
How Hurricane Irma became the second-strongest Atlantic hurricane on record
---
UPDATES:
3:05 p.m.: This article was updated with new details that Hurricane Jose also may strike Barbuda.
This article was originally published at 10:35 a.m.
Must-read stories from the L.A. Times
Get the day's top news with our Today's Headlines newsletter, sent every weekday morning.
You may occasionally receive promotional content from the Los Angeles Times.