Here's what we know (and don't know) about the Las Vegas shooting
The gunman who opened fire on a country music festival in Las Vegas may have wanted to survive and escape his attack, but a hotel security guard who approached his door and attracted the shooter's gunfire appears to have stopped the massacre, Clark
Investigators have painstakingly pieced together Las Vegas gunman Stephen Paddock's actions during his 10-minute attack on the Route 91 Harvest Festival in one of the deadliest mass shootings in U.S. history.
But neither officials nor the gunman's relatives can shed light on the biggest question still unanswered: Why did he do it?
Here's what we know so far about the Las Vegas shooting and the ongoing investigation.
Who was Stephen Paddock?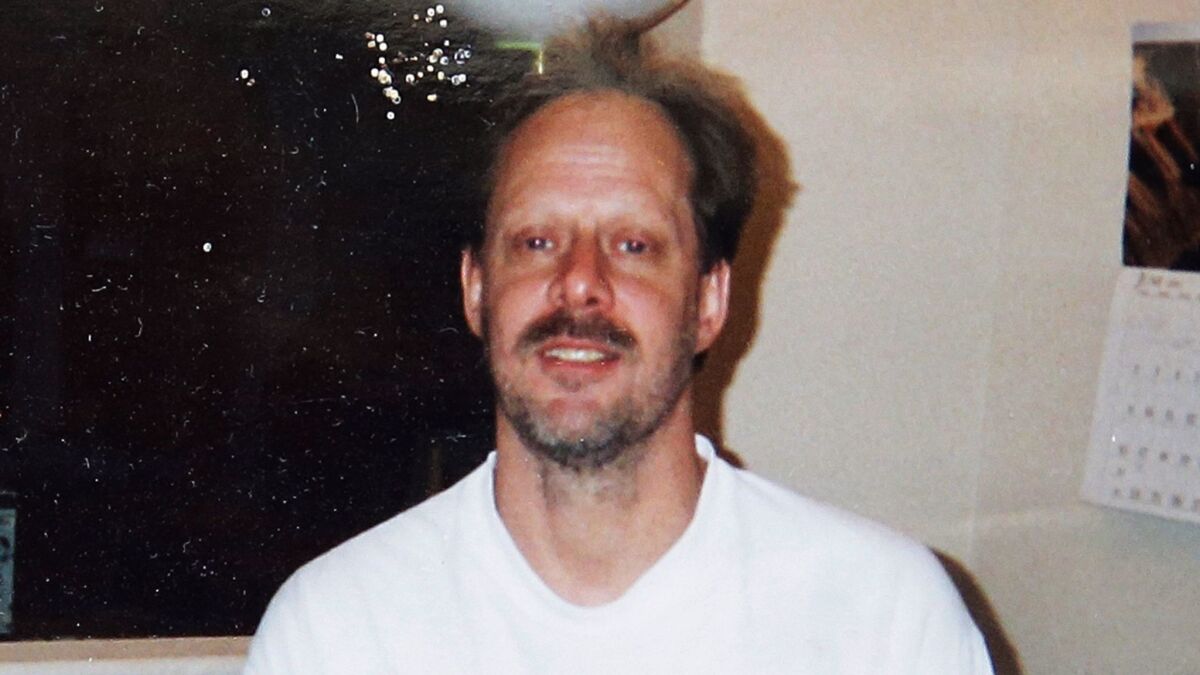 "We grew up poor on the side of the freeway in the San Fernando Valley," his brother Eric Paddock told reporters Wednesday. "We were troublesome kids."
Paddock's father was a notorious bank robber. Benjamin Hoskins Paddock went by the aliases "Chromedome" and "Big Daddy." He robbed a bank in Tucson in 1960, when Stephen was 7 years old.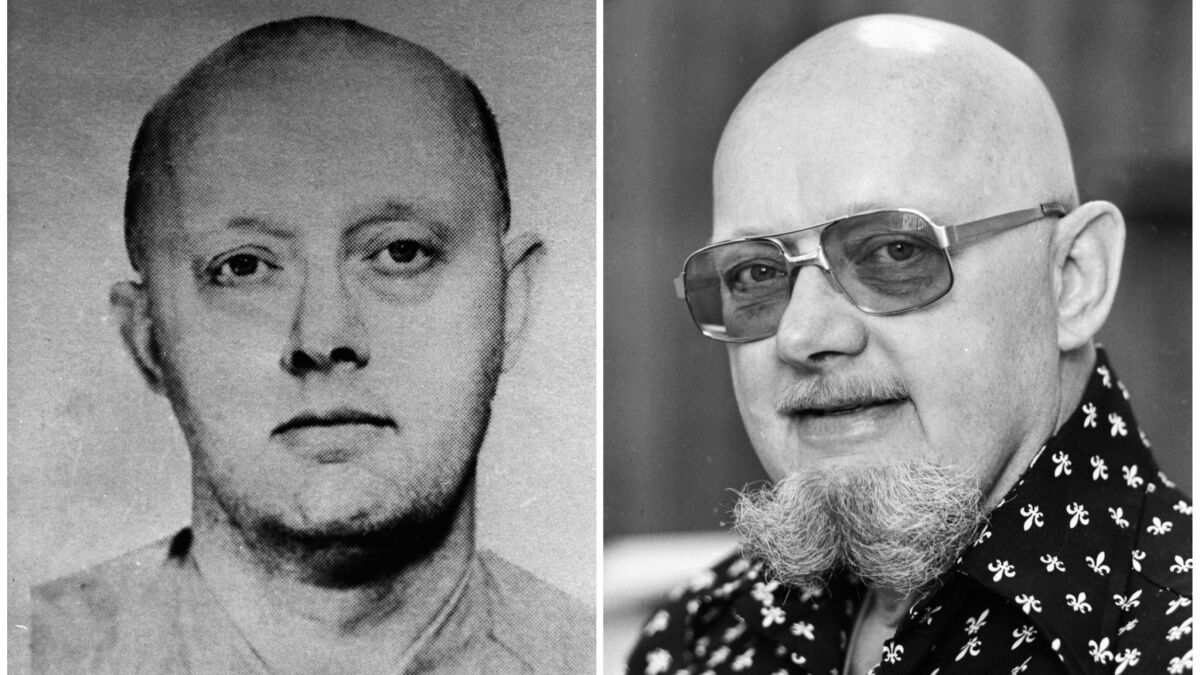 Paddock spent much of his life in greater Los Angeles. Stephen and his brothers moved to Los Angeles with their mother, who raised them on a secretary's salary. He graduated from Cal State Northridge with a degree in business administration in 1977.
From the 1970s to the early 2000s, he owned property in Panorama City, Cerritos and North Hollywood.
Paddock worked as a mailman in the 1970s and as an agent for the Internal Revenue Service from 1978 to 1984.
Gambling was "like a job to him." Paddock, a retired real estate investor, played high-limit video poker and was a regular at several Vegas Strip hotels, where he stayed in rooms and ate meals paid for by the casinos, his brother said. He sometimes gambled more than $100,000 in a few hours.
"He gambled for 20-plus years, successfully," Eric Paddock said. "It's like a job for him. He did it mathematically."
In the last year, Paddock had made chip purchases in Nevada casinos in excess of $10,000 a day, two law enforcement sources said.
The gunman's girlfriend
Paddock met Marilou Danley, 62, at the Atlantis Casino Resort in Reno. She worked as a high-limit hostess, looking after big spenders from a loyalty club who received discounts on hotel rooms and meals.
Danley returned to the United States late Tuesday from a trip to the Philippines. She spoke with investigators willingly and was not a target of the investigation, her attorney said.
Danley left the country before the shooting. Two weeks before the attack, Paddock told Danley he had found a cheap plane ticket and sent her to visit her family in the Philippines, she said. Her sisters told Australian TV the gift was Paddock's strategy to keep her out of the way.
Then he sent money. Paddock wired a significant sum — some reports suggested $100,000 — to Danley while she was abroad, telling her to buy a house for herself and her family, she said. She saw the gifts as Paddock's attempt to end the relationship, she said.
The couple lived in Reno and Mesquite, Nev. Paddock owned a tan-and-brown house with a porch swing, nestled against tawny hills in Reno's Sierra Canyon retirement community. Neighbors sometimes saw Danley weeding the garden. Near their stucco home on a cul-de-sac in a 55-plus community in Mesquite, neighbors said they rarely saw them.
Paddock verbally abused Danley in public. At a Starbucks in Mesquite, Danley sometimes asked to use Paddock's credit card, baristas told The Times. He would glare at her and say, "I'm paying for your drink, just like I'm paying for you." Danley would softly say, "OK," and step behind him, they said.
She loves karaoke. Almost every week, Paddock and Danley went to Peggy Sue's bar and diner in Mesquite. "She really could sing – great set of pipes," Bob Hemley said. "Him? He didn't affect me. Didn't stand out."
How Paddock planned the attack
He stockpiled guns. In the last year, Paddock, a retired real estate investor, had used his apparently extensive financial resources to fund his plans for the attack while also bankrolling his longtime passion for gambling.
Over the last 12 months, Paddock bought 33 guns, mostly rifles, according to a law enforcement source, a haul that could have cost him tens of thousands of dollars. At least six were purchased at a Cabela's in Verdi, Nev. Several others were purchased at Discount Firearms and Ammo, a few blocks from the Las Vegas Strip.
Some had been modified. Paddock used more than 10 suitcases to bring at least 23 weapons, mostly rifles, into his Mandalay Bay hotel room. More than half had been legally modified with "bump stock" accessories, which allow a shooter to fire rounds at a rapid pace akin to automatic fire.

He had explosives. In his Mesquite home, police found 19 more firearms and several pounds of Tannerite, a chemical mix used to make explosive targets that are used in shooting practice. Police found handguns and shotguns in his Reno home, and ammonium nitrate, another compound that can be used to make explosives, in his car.
He may have scouted the venue. Paddock rented an Airbnb room in a condo building in Las Vegas during the Life is Beautiful music festival in September, near the festival site.
"Was he doing pre-surveillance?" Clark County Sheriff Joe Lombardo said. "We don't know yet."
He went on a gambling binge. On the night before Sunday's attack, Paddock gambled for eight hours in a special video poker room at the Mandalay Bay casino, according to ABC News.
How did the shooting and police response unfold?
The first shots were fired at 10:05 p.m. Sunday, Lombardo said. Paddock fired almost continually for 10 minutes.
The first moments: "We have an active shooter!" a Las Vegas Metropolitan Police Department officer said seconds after the shots began. "We have an active shooter inside the fairgrounds."
Officers ducked behind a cinder-block wall, looking for the source of the gunfire. It was coming from somewhere high up. An entrance gate? The Luxor? Mandalay Bay?
Zeroing in: "We're seeing multiple flashes in the middle of Mandalay Bay on the north side," one officer said over the sound of gunfire. "It's one of the middle floors."
The manhunt: Seven minutes into the attack, two officers reached the floor below Paddock's room. "I'm inside the Mandalay Bay on the 31st floor," one said into his radio. "I can hear the automatic fire coming from one floor ahead."
Police officers working another event at Mandalay Bay began to search the hotel.
Medics arrive: EMTs wearing helmets and body armor moved cautiously through the fairgrounds, flanked by armed officers. Volunteers with pickup trucks began carrying the wounded to hospitals.
Paddock shoots a security guard: As a security guard approached his suite, Paddock fired more than 200 rounds through the door and struck the guard in the leg.
By then, Paddock had stopped firing on the crowd. Officers decided he was no longer an active shooter, and decided not to enter the room immediately.
Lombardo said officers found evidence that Paddock planned to survive and wanted to escape the hotel, but did not elaborate.
Who are the Las Vegas victims?
Clark County officials said Wednesday that earlier figures released about the death toll were inaccurate, and now stood at 58, not including Paddock.
The shooting also wounded 489 people — a figure lowered Wednesday from a previous number of more than 500 — of whom 317 have been discharged from local hospitals.
Jack Beaton, 54, of Bakersfield: Sunday was Beaton's 23rd anniversary, and he took his wife, Laurie, to the festival to celebrate. When the shooting began, he tried to shield her with his body. "Jack got on top of Laurie to protect her," said Jerry Cook, Laurie's father. "He laid on top of her and said, 'Laurie, I love you.' She said, 'I love you too,' and boom, he got hit."
Carrie Barnette, 34, of Riverside: Barnette, who had worked at Disneyland for 11 years, had traveled to Las Vegas to celebrate a friend's 30th birthday. She died before she reached the hospital.
At 11:30 p.m., a friend called her mother, Mavis Barnette.
"She had told me she'd been shot," Barnette said. "I said, 'What are you talking about?… Where? When? What?' And she told me she was shot in the chest."
Adrian Murfitt, 35, of Anchorage: Murfitt attended the festival with his childhood best friend, Brian MacKinnon. The men were together when gunfire raked the crowd. Murfitt died in MacKinnon's arms.
What we still don't know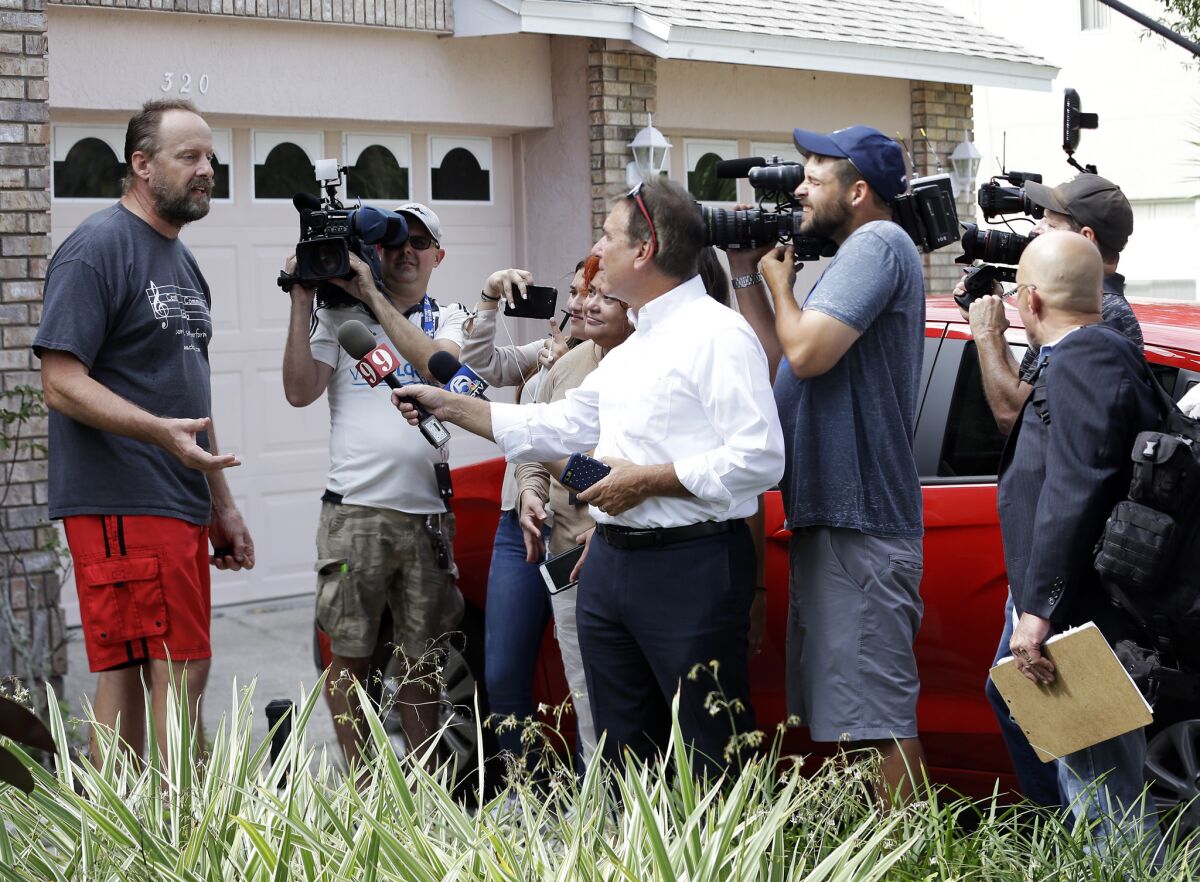 Why did he do it? Lombardo said that investigators so far do not understand Paddock's "trigger point."
His family is similarly struggling. In a televised interview with reporters Wednesday, brother Eric Paddock said his family had no inkling what their brother was planning.
"This is a horror, just a horror story in every possible way," Paddock said. "It's the bad twist at the end of a good movie. How in the hell did this happen?"
Perhaps an autopsy would reveal that Stephen Paddock had a brain tumor, he said, or another illness.
"I'm praying for at least some data points," Paddock said. "Because otherwise, the bug in 'Men In Black' put on a Steve suit and went and did this. There's no other rationalization.
"Maybe no one will ever understand Steve," he went on. "But this is what I'll carry for the rest of my life: Had I called him back instead of texting, would I have heard something in his voice? Would he have given up something? I don't know. I can't say. That's what I'm going to carry for the rest of my life."
Times staff writers David Montero, Kate Mather and Ruben Vives in Mesquite; Joel Rubin, Richard Winton, Matt Pearce, Harriet Ryan, Victoria Kim, Paul Pringle, Joe Serna, Benjamin Oreskes, Sonali Kohli, Melissa Etehad, Seema Mehta and Ben Poston in Los Angeles; Joe Tanfani in Washington; and Orlando Sentinel reporters David Harris and Michael Williams in Florida contributed to this report.
Must-read stories from the L.A. Times
Get the day's top news with our Today's Headlines newsletter, sent every weekday morning.
You may occasionally receive promotional content from the Los Angeles Times.