Obama administration overstated Obamacare enrollment tally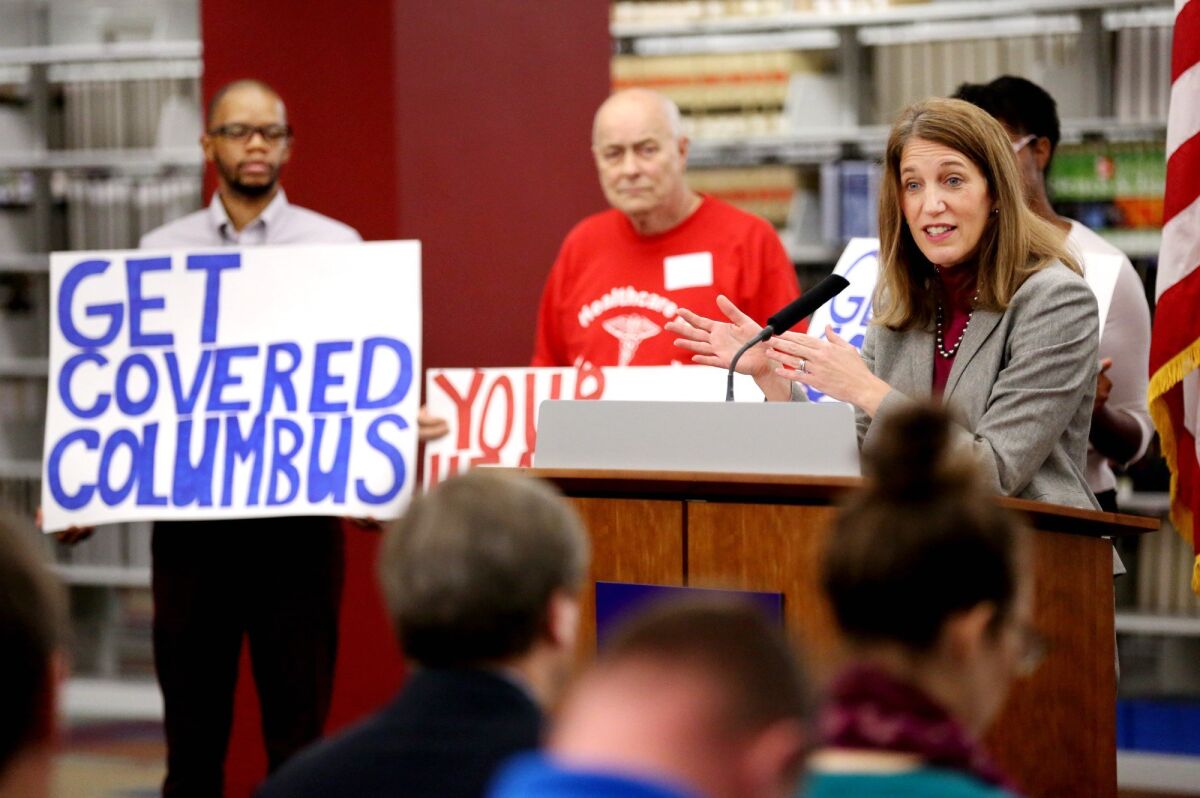 Reporting from Washington —
The Obama administration overstated 2014 enrollment in health insurance plans purchased through the Affordable Care Act by more than 5%, officials acknowledged Thursday after the error was discovered by a congressional oversight committee.
The Department of Health and Human Services reported last week that 7.1 million people were enrolled in health plans as of October.
That tally exceeded 2014 enrollment projections and suggested that the vast majority of the more than 8 million people who selected a health plan in the first enrollment period were paying their premiums and sticking with their coverage.
But investigators with the House Oversight and Government Reform Committee looking at enrollment reports from the health agency found that about 400,000 of the enrollments were in dental plans only, not medical insurance.
Health and Human Services Secretary Sylvia Matthews Burwell said Thursday that the inclusion of the dental plans in the enrollment tally, first reported by Bloomberg, was an error.
"The mistake we made is unacceptable," Burwell said over Twitter. "I will be communicating that clearly throughout the [department.]"
Administration officials said later that actual enrollment in medical coverage as of Oct. 15 was approximately 6.7 million and that moving forward, only people with medical plans would be included in enrollment tallies.
Congressional Republicans nonetheless strongly criticized the administration and questioned its explanation.
"Instead of offering the public an accurate accounting, the administration offered numbers that obscured and downplayed the number of dropouts," said House Oversight Committee Chairman Darrell Issa (R-Vista.) "Now they're saying this was just a 'mistake.' The claim that this was only [an] accident stretches credulity."
Burwell said last week that the administration hopes to enroll or re-enroll 9 million to 9.9 million people in the second enrollment period, which began Saturday.
---
Must-read stories from the L.A. Times
Get the day's top news with our Today's Headlines newsletter, sent every weekday morning.
You may occasionally receive promotional content from the Los Angeles Times.