Trump administration threatens sanctions against countries that import Iranian oil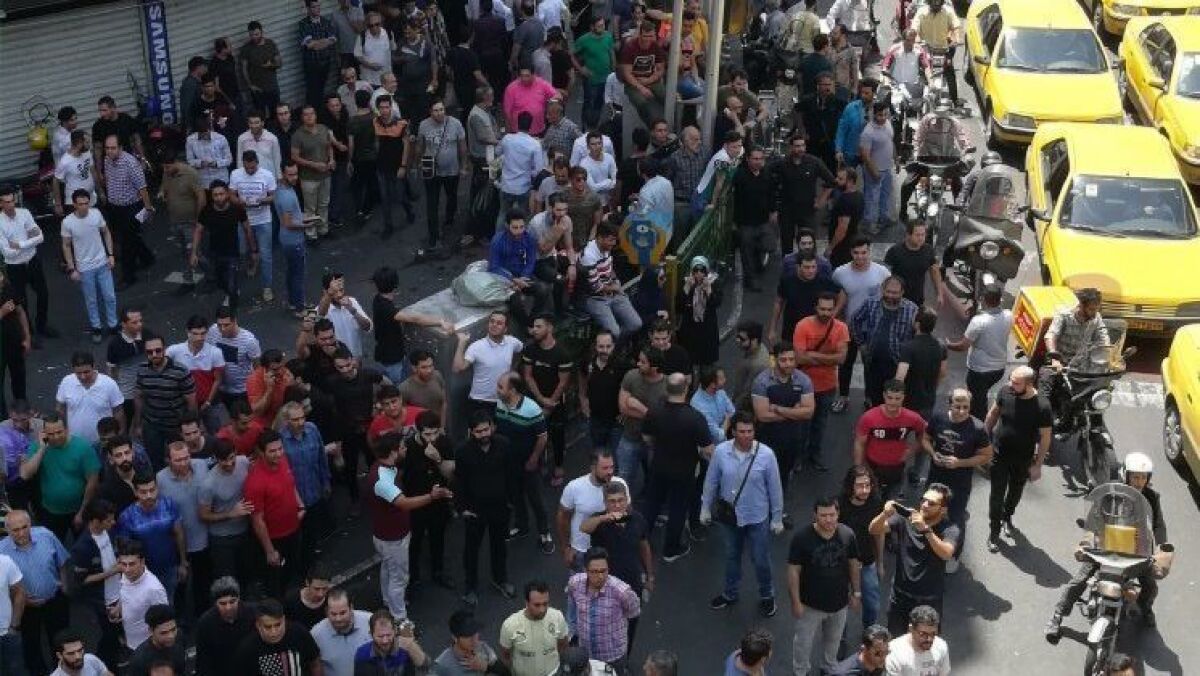 Reporting from Washington —
The Trump administration could impose sanctions against governments that don't cut imports of Iranian oil to "zero" by Nov. 4, a senior State Department official said Tuesday, but some allies are resisting.
The U.S. demands are a follow-up to President Trump's announcement on May 8 that he would impose new sanctions on Tehran as he removed the United States from the landmark 2015 Iran nuclear deal.
But the arm-twisting is meeting resistance in parts of Europe, especially among allies who helped negotiate and sign the disarmament accord and want to sustain it to constrain Iran's nuclear ambitions.
The State Department official, who briefed reporters on condition of anonymity, said countries must stop imports of Iranian oil by the November deadline or face so-called secondary sanctions for trading with Iran. No waivers are planned, the official said.
He acknowledged the demand to cut Iranian oil imports was a "challenge" that no country "wants to do voluntarily." Iran's most significant customers are China, India, South Korea and Japan, while France and Italy are the largest in Europe.
But the State Department official said he was confident most governments would cooperate to avoid sanctions and retain access to U.S. markets, which would be jeopardized if sanctions were applied.
"We have a lot of diplomatic muscle memory for urging, cajoling, negotiating with our partners to reduce their investments to zero," the official said. "Our allies are aware of our concern. They share it. They want to work with us."
Iran agreed to dismantle most of its nuclear infrastructure and submit to rigorous inspections under the nuclear accord.
Trump withdrew from it because he said he wanted to confront what he called the Islamic Republic's broader "malign behavior," including its ballistic missile program and support for militant organizations in Syria, Iraq, Yemen and elsewhere in the region.
In Tehran, President Hassan Rouhani on Tuesday accused the United States of waging "an economic war" against Iran, as protesters in the Iranian capital demonstrated for the third consecutive day.
They are protesting the sorry state of the Iranian economy, where the value of the national currency has plummeted.
U.S. officials, including Secretary of State Michael R. Pompeo, have sought to draw attention to the protests as proof the Iranian people are fed up with their rulers. It is unclear, however, whether the demonstrations will be sustained.
"The U.S. cannot defeat our nation," Rouhani said.
For more on international affairs, follow @TracyKWilkinson on Twitter
Must-read stories from the L.A. Times
Get the day's top news with our Today's Headlines newsletter, sent every weekday morning.
You may occasionally receive promotional content from the Los Angeles Times.