Postcards from an island of ruin: Puerto Rico after Hurricane Maria
Hurricane Maria left a wide swath of devastation last week in Puerto Rico. From the southern coast, across the mountainous interior to the northern capital, the island of 3.4 million people saw roofs ripped away and homes flooded.
In San Juan's coastal La Perla neighborhood, made famous as the backdrop for the music video of the hit song "Despacito," neighbors banded together to salvage what they could, gathered on street corners at night to comfort one another, played basketball and blared salsa music using a communal generator.
Across town at the Roberto Clemente Coliseum, hundreds of people spontaneously broke into prayers and songs to celebrate their survival. But they also wondered what would come next as they stared out at the destroyed cars, shuttered stores and dark streets of their battered city, still without electricity or running water.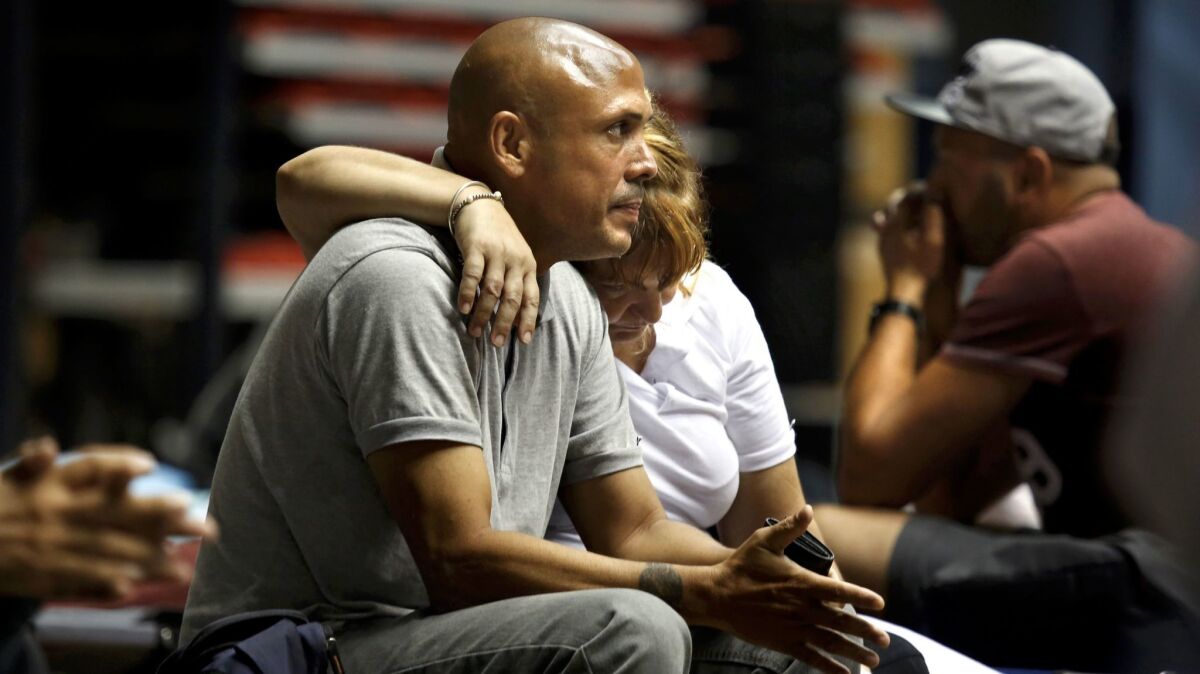 molly.hennessy-fiske@latimes.com
Twitter: @mollyhf
ALSO
In one Puerto Rico mountain town, a wall of mud came crashing down
After Hurricane Maria, 'Puerto Rico isn't going to be the same'
'Fuerza Mexico': Earthquake has been the engine of a newfound national solidarity
Must-read stories from the L.A. Times
Get the day's top news with our Today's Headlines newsletter, sent every weekday morning.
You may occasionally receive promotional content from the Los Angeles Times.