Students stage another walkout over guns — this time in favor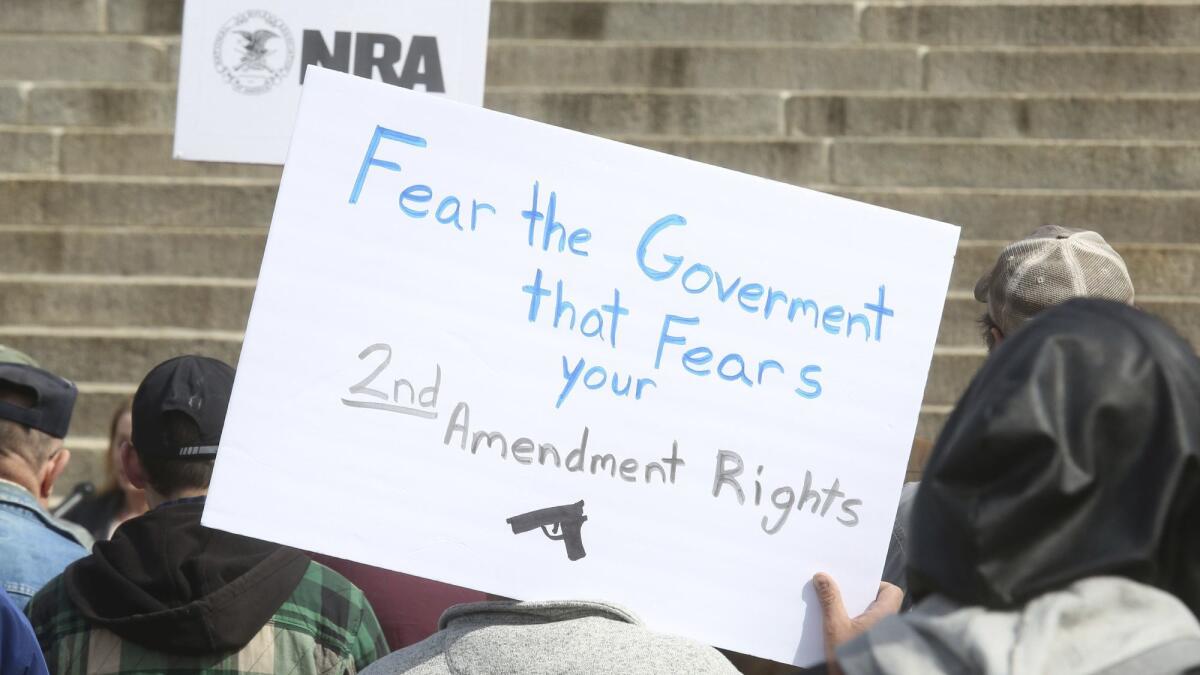 When tens of thousands of high school students across the country walked out of class last month to protest gun violence, many expressed relief that their voices were finally being heard.
Will Riley felt like his voice was being drowned out.
And so the 18-year-old senior at Carlsbad High School in New Mexico set out to organize another walkout — in support of gun rights and the 2nd Amendment.
On Wednesday morning, he led "Stand for the Second." Riley said in a Facebook video that the demonstration included 300 schools in roughly 40 states, but those figures could not be verified.
"Unlike the previous walkouts, these are for the Constitution and for the 2nd Amendment," Riley said.
"What we're asking for is that we have equal representation to the other side on this issue," he said. "The best way we can make our voices heard is to do this in the same platform."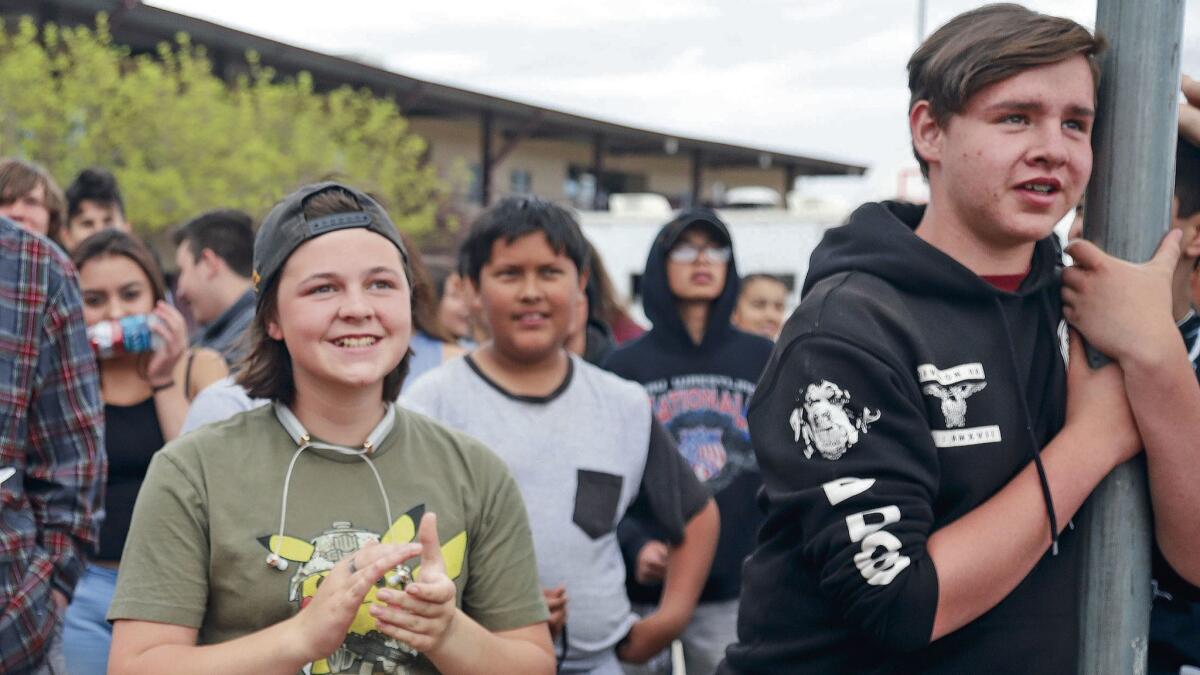 The demonstrations were significantly smaller than the National Student Walkouts March 14 and the March for Our Lives 10 days later, with participation in the hundreds rather than the tens of thousands. The schools tended to be in rural areas, from Oregon to Pennsylvania.
In some schools shown on a map on the event website, officials said they had no knowledge of walkouts. The map was later take down from the website. In other schools, only a few students participated.
In most walkouts, students left class at 10 a.m. for 16 minutes — one minute less than the March walkout for the 17 students killed at Marjory Stoneman Douglas High School in Parkland, Fla., in February. The walkout Wednesday was 16 minutes to avoid appearing disrespectful to those victims, according to the website.
At Kearney High School in Nebraska, sophomore Braden Rich tweeted a picture of himself and 11 students wearing white "Stand for the 2nd" t-shirts.
"It was great to see that we as a school wanted to stand up for our rights!" he said in an email.
At California High School in San Ramon, southeast of Oakland, students sang the national anthem and held American flags.
Some held a large black flag featuring an assault rifle and the words "Come and Take It."
"I wanted to get the message out that there are kids my age who support the 2nd Amendment," said Dennis Fiorentinos, an 18-year-old senior.
Fiorentinos said the conversation about gun control should be steered toward mental health and "failed government bureaucracy" rather than banning assault rifles.
"I don't need to buy an AR-15, but it's a right I should have," he said.
"I want the politicians in charge to look at what the people want and not just take one side," Fiorentinos said.
The rallies did not ignore the issue of school safety. In a video posted to Twitter, a student at California High School said increasing the number of surveillance cameras and officers in school could suppress mass shootings on campuses.
Since the massacre in Parkland, several states have passed gun control laws with bipartisan support.
Last month, Maryland, Rhode Island and Vermont passed so-called "red flag laws" allowing family and law enforcement officials to get a court order to temporarily seize a person's guns.
The laws are aimed at people who have exhibited patterns of potentially dangerous behavior.
Laws banning bump stocks, devices that essentially turn semi-automatic guns into automatic ones, have also seen more support. The gunman who killed 59 people at a country music festival in Las Vegas last October used a bump stock.
Riley said he enjoys target shooting and believes that legislation restricting gun ownership infringes on the people's rights.
"Natural rights are not up for debate. They are not up for a vote," he said in a video posted on Facebook. "They cannot be taken away. They can only be violated and that's a terrible thing to do."
michael.livingston@latimes.com
Sign up for Essential California for news, features and recommendations from the L.A. Times and beyond in your inbox six days a week.
You may occasionally receive promotional content from the Los Angeles Times.