Fitbit Force recalled after complaints of wrist irritation, burns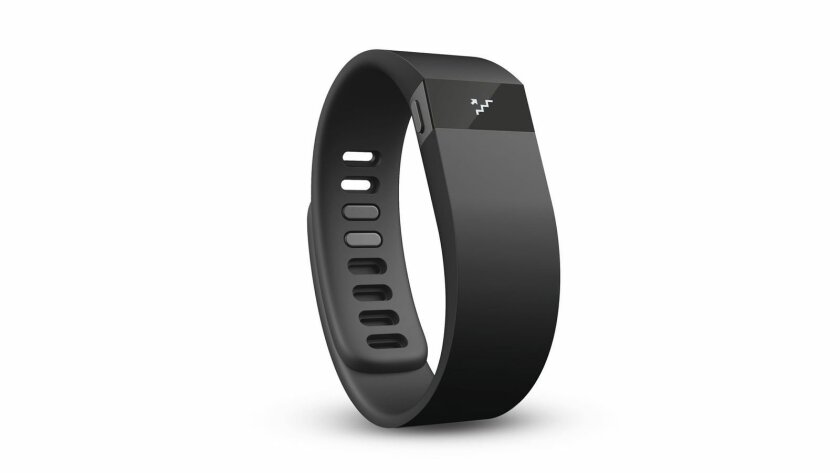 Fitbit is voluntarily recalling the Force, a wristband fitness tracker that won rave reviews -- until users began complaining about skin irritation, rashes and, in some cases, burns.
James Park, Fitbit's CEO and co-founder, released a statement explaining the recall. It said in part: "While only 1.7% of Force users have reported any type of skin irritation, we care about every one of our customers... We have now learned enough to take further action. We have stopped selling Force and have decided to conduct a voluntary recall. We are offering a refund directly to consumers for full retail price."
Fitness trackers have become all the rage, spurred on by remarkable tech advances that have turned the fuddy-duddy pedometer into something sleek and cool: Wearable bio feedback that can keep track of steps taken, stairs climbed, calories burned and even how well you slept last night.
PHOTOS: 11 ways photography takes the grace out of figure skating
A quick Google search will attest to how cluttered the fitness tracker niche of the health and fitness market has become.
Yet to many, the Fitbit Force was the stand out, winning high marks in categories like ease of set up, its ability to sync feedback across multiple devices, ease of use and at-a-glance feedback. (Many devices, such as those worn on the waistband, or bra strap, require retrieval to check in on steps taken so far, or checking another dashboard on a computer or smartphone. Minor annoyances, to be sure. But annoyances nonetheless.)
In fact, the Force is being mentioned in the Los Angeles Times' Saturday Mind & Body section as a recommended fitness tracker in an article that went to press before it could be updated with the recall information.
To those who love their Force fitness trackers, Park said: "...rest assured we're working on our next-generation tracker and will announce news about it soon."
Still unclear: What was causing the Force skin problems, which led the company to announce earlier this year that it would provide refunds and replacements to Force owners who requested it.
Park's statement suggests that there might be multiple causes.
"Here's what we know: Independent test results have not found any issues with the battery or electrical systems. Test results show that users are likely experiencing allergic contact dermatitis. All Force materials are commonly used in consumer products. However, some users may be reacting to the nickel present in the surgical grade stainless steel used in the device. Other users are likely experiencing an allergic reaction to the materials used in the strap or the adhesives used to assemble the product."
What's your favorite fitness tracker? Tweet me @renelynch (and then keep me appraised of your fitness adventures on Twitter and Instagram using the hashtag #LATFit)
ALSO:
Are clowns headed for extinction?
Bad news, ladies: You'll be dead before there's gender parity
Record-breaking petition seeks probe into Sochi figure-skating win
---
Must-read stories from the L.A. Times
Get all the day's most vital news with our Today's Headlines newsletter, sent every weekday morning.
You may occasionally receive promotional content from the Los Angeles Times.