Kansas latest state poised to restrict abortions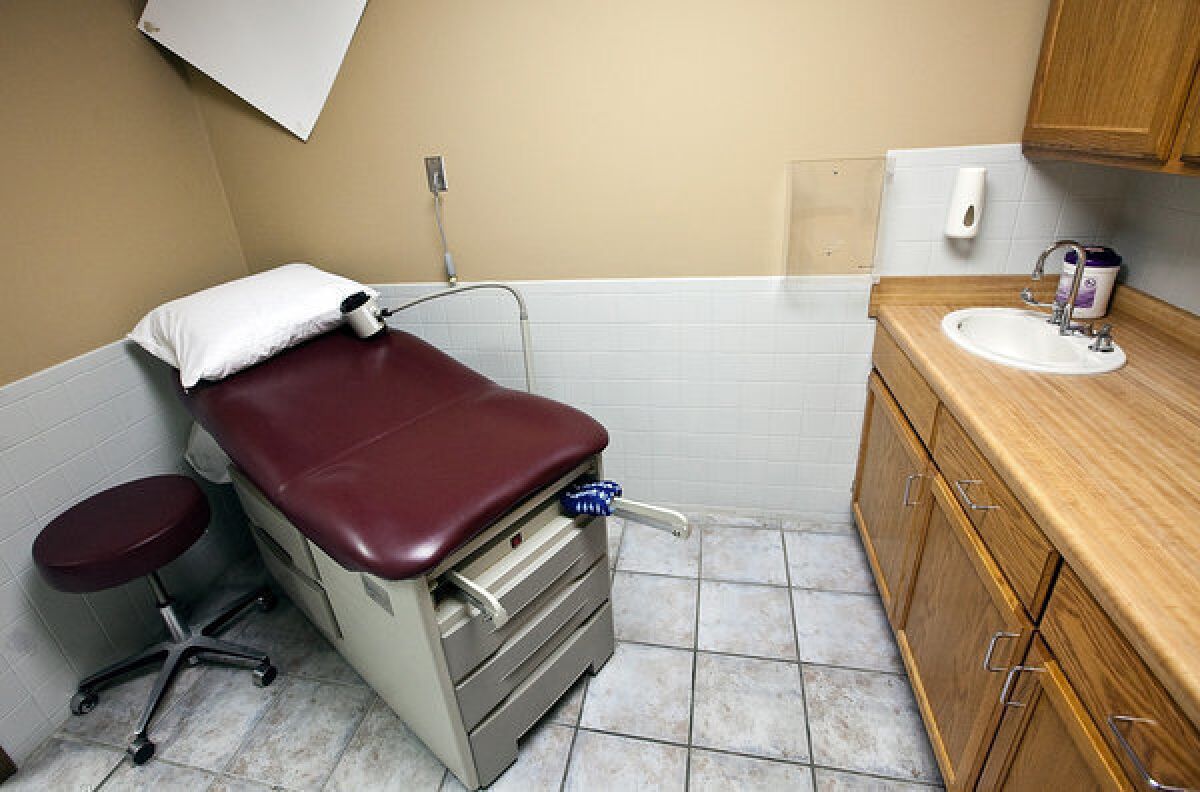 In yet another victory for antiabortion forces this year, Kansas legislators have become the latest state lawmakers to approve a sweeping antiabortion measure — this one a law that says life begins at fertilization, bans abortions due to the sex of the fetus and eliminates tax breaks for abortion providers.
"I voted for the bill because it's obviously true," state Sen. Steve Fitzgerald, a Republican from Leavenworth, told the Los Angeles Times on Saturday. "Life does begin at fertilization."
The bill passed the Kansas House of Representatives by a vote of 90 to 30 Friday night shortly after the Senate approved it 28 to 10. Governor Sam Brownback, a Republican and staunch opponent of abortion, is expected to sign it.
The legislation bans abortion providers from taking part in school sex education courses and requires them to tell patients about possible links between abortion and breast cancer and future miscarriages.
"We are very concerned about these continued intrusions into a woman's private medical decision making," said Elise Higgins, lobbyist and state co-coordinator for the Kansas National Organization for Women, in an interview. "There are always dangerous consequences for women's health when politicians play doctor."
The National Abortion and Reproduction Rights Action League, NARAL, said it in a statement was "very disappointed" by the new restrictions.
The Kansas measure follows other tough laws that take aim at Roe vs. Wade, the 1973 Supreme Court decision giving women a right to an abortion.
In March, North Dakota banned most abortions once a fetal heartbeat is found, usually around week six. And Arkansas has prohibited abortions after the 12th week of pregnancy. Action on the Kansas measure came a day after Alabama moved to tighten the regulation of clinics and of medical personnel who perform abortions.
"Kansas is the epicenter of the anti-choice movement," said State Rep. John Wilson, a Democrat from Lawrence, who voted against the bill. "The anti-choice operatives are realizing they have much greater control in the statehouses than they do at the national level."
Kansas was the home of Dr. George Tiller, who provided late-term abortions and was murdered in 2009 by an antiabortion activist. A new clinic recently opened at his office's former location in Wichita.
Fitzgerald said the new restrictions are not radical, noting that 13 other states also say life starts at fertilization.
He said the new law is part of an "ongoing movement" to reduce abortion in Kansas, a state that already has about 20 antiabortion laws on the books.
"Roe vs. Wade was the worst decision the Supreme Court ever made and that includes the Dred Scott case," he said, referring to the 1857 decision that said African Americans were not citizens and had no standing in federal court.
Supporters of the new measure hope it will become law by July 1.
ALSO:
Casey Anthony asks bankruptcy court to block sale of life story
Trayvon Martin's family reportedly settles wrongful-death claim
Tears for a hound? Texas Supreme Court is unmoved, doggone it
Must-read stories from the L.A. Times
Get the day's top news with our Today's Headlines newsletter, sent every weekday morning.
You may occasionally receive promotional content from the Los Angeles Times.