President Trump signs a sweeping tax cut bill, his first major legislative achievement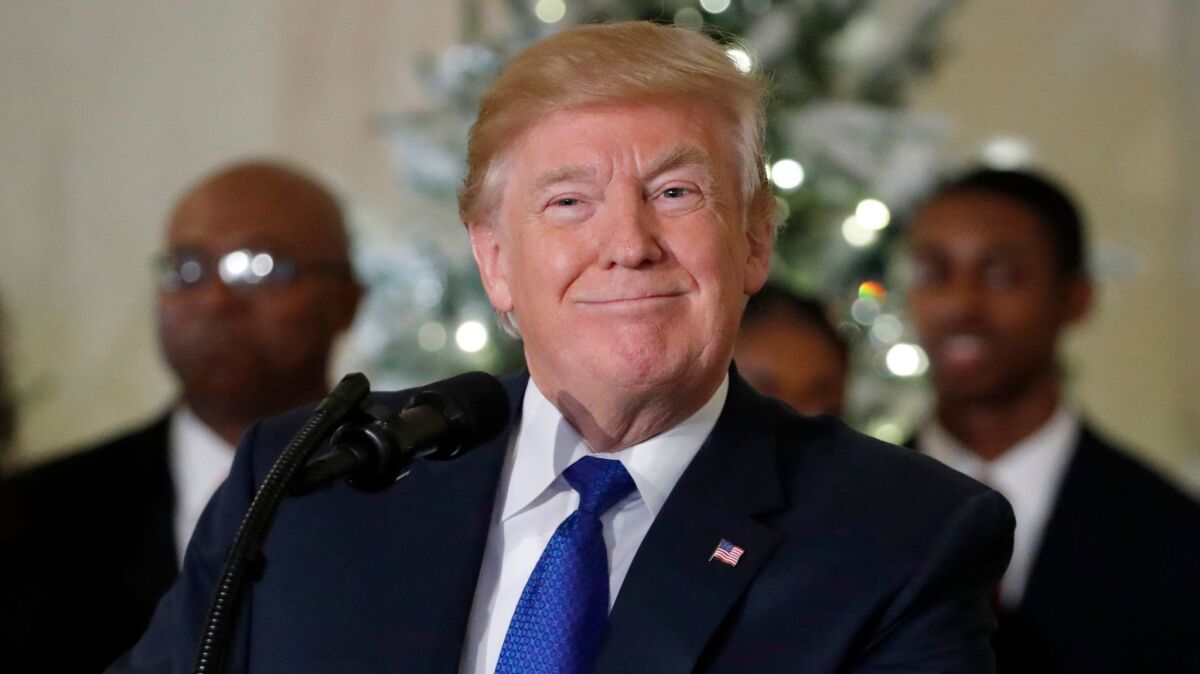 President Trump on Friday morning signed a sweeping tax cut measure — his first major legislative achievement — before heading off for Christmas vacation in Palm Beach, Fla., at his Mar-a-Lago property.
The president also privately signed a short-term spending bill to fund government operations through Jan. 19. Congress approved it Thursday, after Republican leaders were unable to bridge differences in their own party as well as with Democrats to get agreement on funding for the full fiscal year. The stop gap bill punts fights on immigration and more to January.
The tax bill, approved earlier this week in Congress in party-line votes, slashes corporate tax rates from 35% to 21% and also includes a host of other provisions for individuals, all of it intended to boost the economy. Critics point to nonpartisan analyses showing that the package, including changes greatly reducing the number of estates subject to taxes, steers the bulk of tax benefits to top earners and the wealthy, including Trump despite his repeated claims he'll take a hit.
Trump signed the bill quietly Friday. But he held a public ceremony on Wednesday after the bill's passage, with Republican lawmakers, and tweeted about the measure extensively. He is expected to hold another public ceremony after the New Year holiday.
---
Must-read stories from the L.A. Times
Get the day's top news with our Today's Headlines newsletter, sent every weekday morning.
You may occasionally receive promotional content from the Los Angeles Times.