Accuser confronts entertainer: 'You remember, don't you, Mr. Cosby?'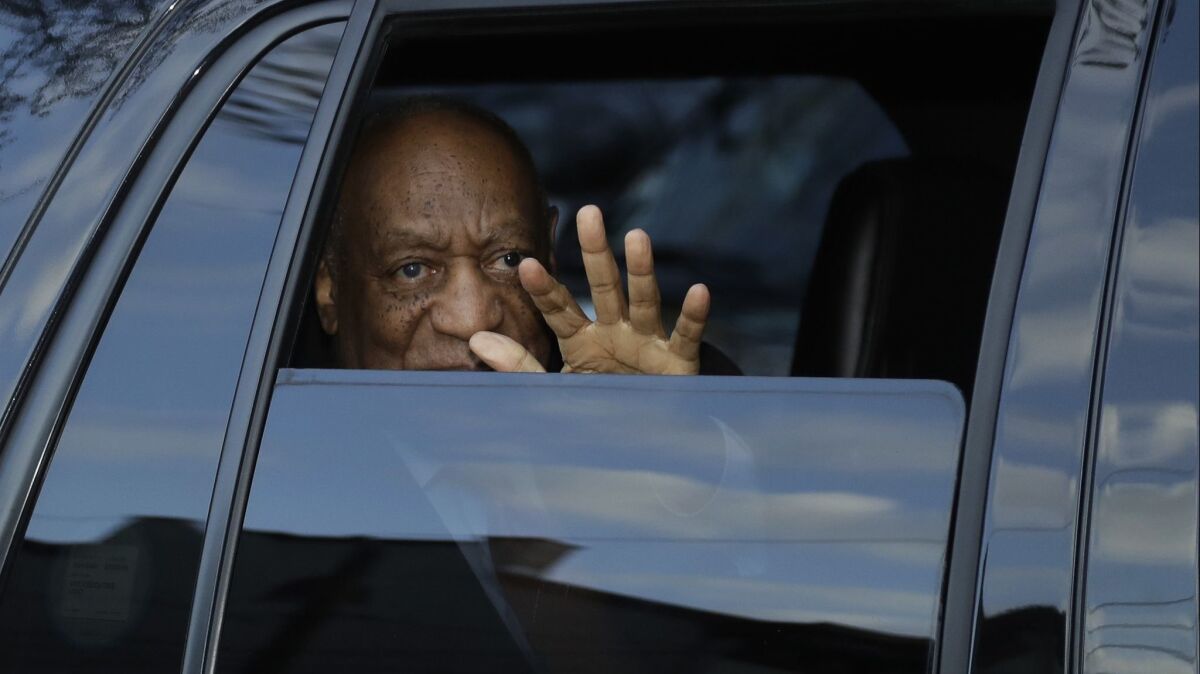 Reporting from Norristown, Pa. —
A tearful accuser confronted Bill Cosby in court Wednesday over allegations he drugged and molested her more than 30 years ago.
"You remember, don't you, Mr. Cosby?" Chelan Lasha said from the witness stand.
One of Cosby's attorneys immediately objected and requested a mistrial, a request the judge denied.
Lasha is the second of five additional accusers to testify at Cosby's sexual assault retrial in suburban Philadelphia. The 80-year-old comedian is charged with drugging and molesting a former Temple University women's basketball administrator in 2004. He says the encounter with Andrea Constand was consensual.
Lasha said she was immobilized and unable to speak after Cosby gave her a little blue pill and two shots of amaretto. She said Cosby then assaulted her.
Cosby's lawyers have said her memories are tainted at best.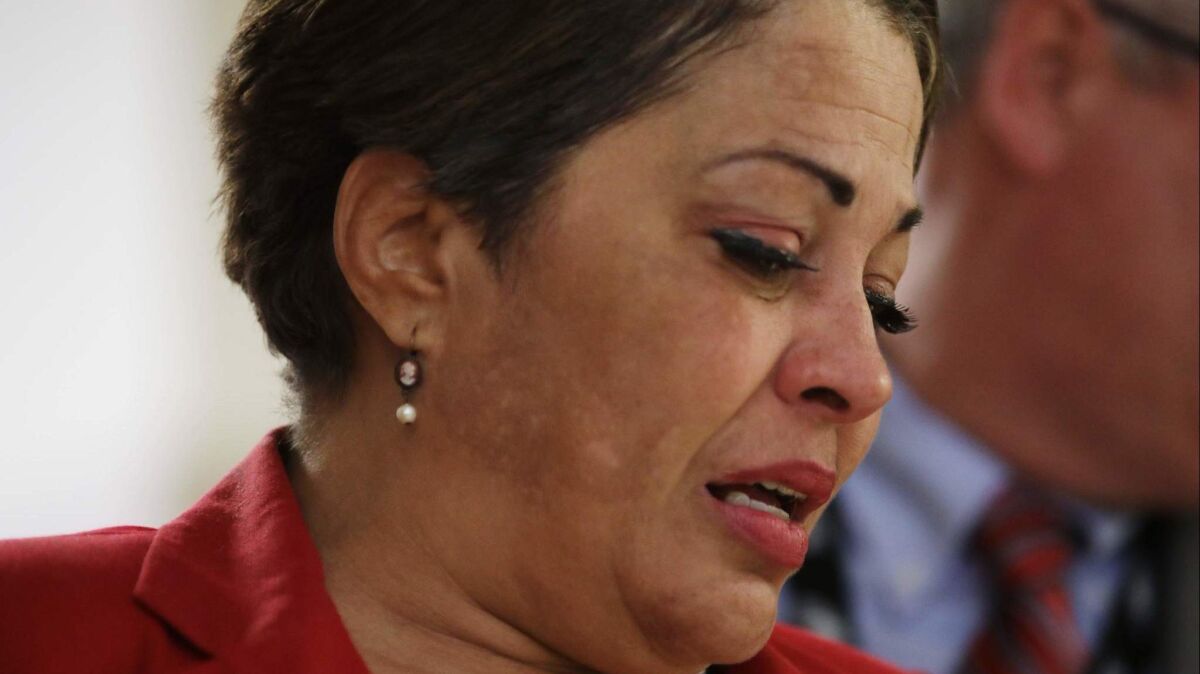 In an earlier ruling Wednesday, the judge ruled that jurors will be able to hear about Lasha's 2007 guilty plea for making a false report to Arizona law enforcement.
Another accuser, the first to testify against Cosby, returned to the stand Wednesday and described the comedian as "a serial rapist."
Heidi Thomas, a Colorado music teacher, told jurors she came forward with her allegations in early 2015 to support other women who have accused Cosby, not for the attention his lawyers say it brought her.
Thomas had testified that Cosby knocked her out with wine and forced her to perform oral sex in 1984 in Reno.
She rejected a defense lawyer's insinuation that she would do anything to help Constand, the comedian's chief accuser.
"You've made it very clear that you want to help Andrea Constand, haven't you?" Kathleen Bliss asked.
"I want to see a serial rapist convicted," Thomas replied.
Prosecutors lined up the additional accusers in an effort to make the case that Cosby, once revered as "America's Dad," was a Hollywood predator who is only now facing a reckoning after what they say was an assault on Constand at his suburban Philadelphia home.
The women also could help prosecutors insulate Constand from the defense's contention that she is a "con artist" who preyed on Cosby's vulnerability after the 1997 killing of his son, Ennis, and then framed him to score a big payday via a $3.4-million civil settlement.
Thomas was a 24-year-old aspiring actress when her agent arranged for Cosby to give her acting tips. She testified that Cosby gave her the wine as they rehearsed a scene in which she was suppose to portray a drunken woman.
She said she remembered feeling sick and wondering, "How did I get here?"
Thomas rebuffed a defense suggestion that she was seeking a share of the spotlight and trying to profit off her experiences. Under cross examination, she told jurors that many of the more than a dozen interviews she gave after going public stemmed from her work to extend the statute of limitations for sex crimes. Thomas has teamed with other Cosby accusers to lobby for longer statutes of limitations, including a successful effort to double Colorado's to 20 years.
Cosby is charged with three counts of aggravated indecent assault, each punishable by up to 10 years in prison. His first trial last year ended in a hung jury.
Must-read stories from the L.A. Times
Get the day's top news with our Today's Headlines newsletter, sent every weekday morning.
You may occasionally receive promotional content from the Los Angeles Times.