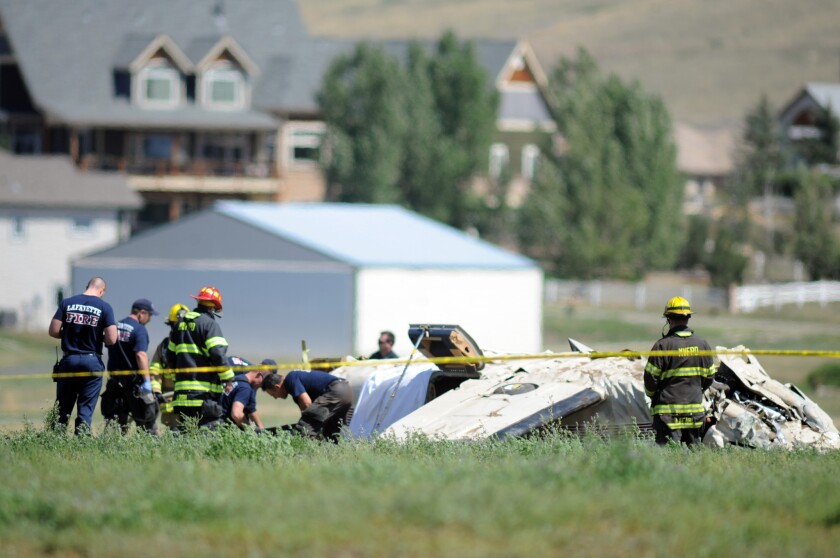 Five people were killed in a single-engine plane crash near Denver on Sunday, according to the National Transportation Safety Board.
The Piper PA-46 was making its final approach into Erie Municipal Airport when it crashed in a field north of the main runaway just before noon, said Peter Knudson, an NTSB spokesman.
The names of those killed in the crash have not been released, Knudson said.
Those on board were flying to Erie, Colo., from Centennial Airport, which is located in the suburbs south of Denver.
Knudson said NTSB investigators were at the scene and working with local officials to determine the cause of the crash. Only after the investigation is complete will the wreckage be moved, Knudson said.
Follow @kurtisalee on Twitter
---