Reports: Florida movie theater shooter also sent text message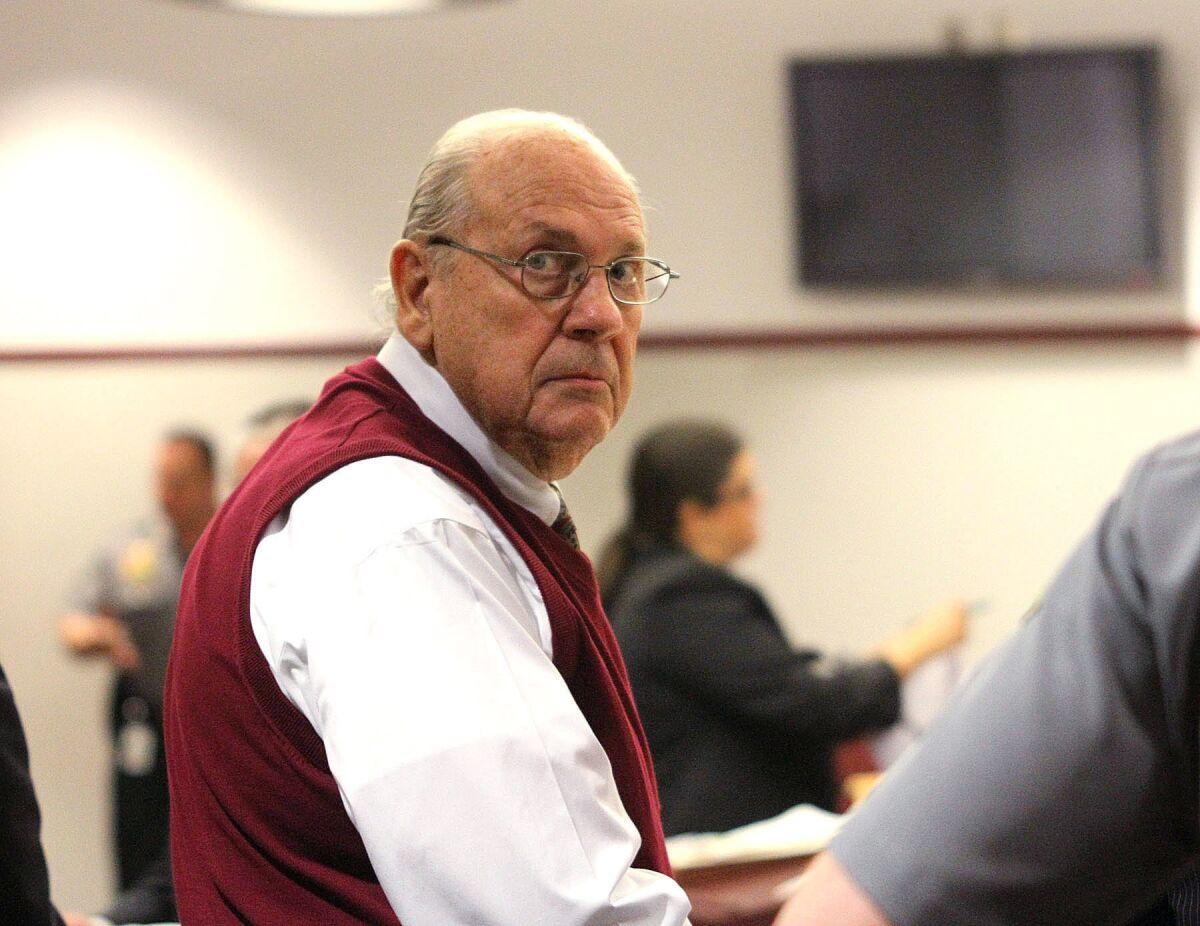 A man who shot a fellow Florida theater-goer in a dispute over the victim's texting sent a text message himself minutes before the fatal gunfire, according to records obtained this week by news organizations.
Curtis Reeves, a 71-year-old former police captain who has pleaded not guilty to second-degree murder in central Florida's Pasco-Pinellas counties court, sent a text message to his son from the Cobb Grove 16 theaters in Wesley Chapel, Fla., the Associated Press and other media reported Thursday.
The son, Matthew Reeves, told investigators after the Jan. 13 shooting that he texted his father to let him know that he was running late for the afternoon "Lone Survivor" showing. The elder Reeves replied by text message that he and his wife had already taken their seats. The son reportedly walked into the theater as the single shot was fired.
Chad Oulson, 43, died from a gunshot wound to the chest. As the movie's previews were underway, Oulson was texting his daughter's babysitter. Police have said that Curtis Reeves took offense at that; Reeves told investigators that Oulson struck him in the face during their dispute, making him fear for his life.
Matthew Reeves, also a Tampa police officer, was among the first to try to save Oulson, and he recalled to investigators that his father had a "shocked" look on his face, the Tampa Bay Times reported.
Curtis Reeves is also accused of aggravated battery with a firearm because the bullet allegedly grazed Oulson's wife, Nicole. He is being held in jail without bail and faces up to 25 years in prison if convicted. A court date has been set for July 9.
His son's statement to police was part of material shared between prosecutors and Reeves' attorney. A judge on Wednesday ordered prosecutors to release those documents to the public after Reeves' attorney's declined to prevent any of them from being made available.
Among the files is investigators' interview with with 35-year-old Jamira Dixon, the AP reported. She reportedly said that a month before the shooting, Reeves complained to a theater manager about her because she had been texting in the same movie theater. She accused Reeves of staring her down throughout the showing, the AP said.
Follow LATimes National on Facebook
ALSO:
Suspect in SXSW car crash to face 2 counts of capital murder
Boise arena sued over 'large' beer cup that held same as 'small'
Deputy heard crying after shooting man, 70, who was grabbing cane

Must-read stories from the L.A. Times
Get the day's top news with our Today's Headlines newsletter, sent every weekday morning.
You may occasionally receive promotional content from the Los Angeles Times.