5 Yemeni detainees released from Guantanamo Bay despite GOP resistance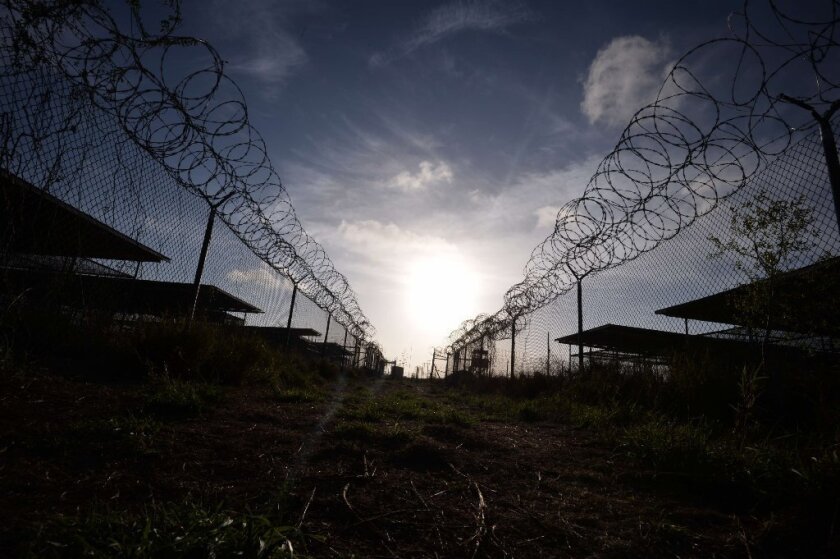 Five detainees were released from the U.S. prison at Guantanamo Bay, Cuba, this week, as the Obama administration continued transferring captives to other countries despite Republican resistance.
The five men were reportedly Yemeni but were not released to their homeland, where an Al Qaeda branch on Wednesday claimed responsibility for orchestrating the shooting at a satirical magazine in Paris last week that left 12 victims dead.
Al Khadr Abdallah Muhammad Al Yafi, Fadel Hussein Saleh Hentif, Abd Al-Rahman Abdullah Au Shabati, and Mohammed Ahmed Salam were released to the custody of Oman, one of the Untied States' closest partners in the Middle East, according to a Department of Defense statement Wednesday.
Another detainee, Akhmed Abdul Qadir, was released to Estonia.
All five had arrived at the camp shortly after its diversion for use as a detention facility in 2002 and had never been charged with a crime, according to the Miami Herald, which reported their nationality.
The men had been cleared for release after a review by a presidential task force.
The Guantanamo Bay detention camp, located on U.S.-controlled territory in Cuba, once held 780 prisoners, of which 122 now remain.
Twenty-four detainees were freed in 2014, released to countries including Afghanistan, Kazakhstan and Uruguay.
This week a group of GOP lawmakers seeking to block administration efforts to close the prison, proposed legislation to slow the release of inmates. They said about 30% of those released have returned to terrorism since the facility began housing militants in 2002.
Administration officials disputed that estimate, saying it conflated the number of confirmed and suspected instances of detainees returning to terrorism.
The number of confirmed cases among those released since 2009 has fallen to 6.8%, according to one official who declined to be identified under administration ground rules.
President Obama pledged to close Guantanamo with his first executive order in 2009. The order launched a case-by-case review during his first year in office to determine who among the foreign detainees could be prosecuted, who posed no danger to U.S. or allied security and should be released or transferred, and who should remain imprisoned due to credible fears they would resume terrorist activity if sent home.
Times staff writers Paul Richter and W.J. Hennigan in Washington contributed to this report.
Follow @MattDPearce for national news

---
The Latinx experience chronicled
Get the Latinx Files newsletter for stories that capture the multitudes within our communities.
You may occasionally receive promotional content from the Los Angeles Times.