In a shake-up, Secret Service reassigns key officials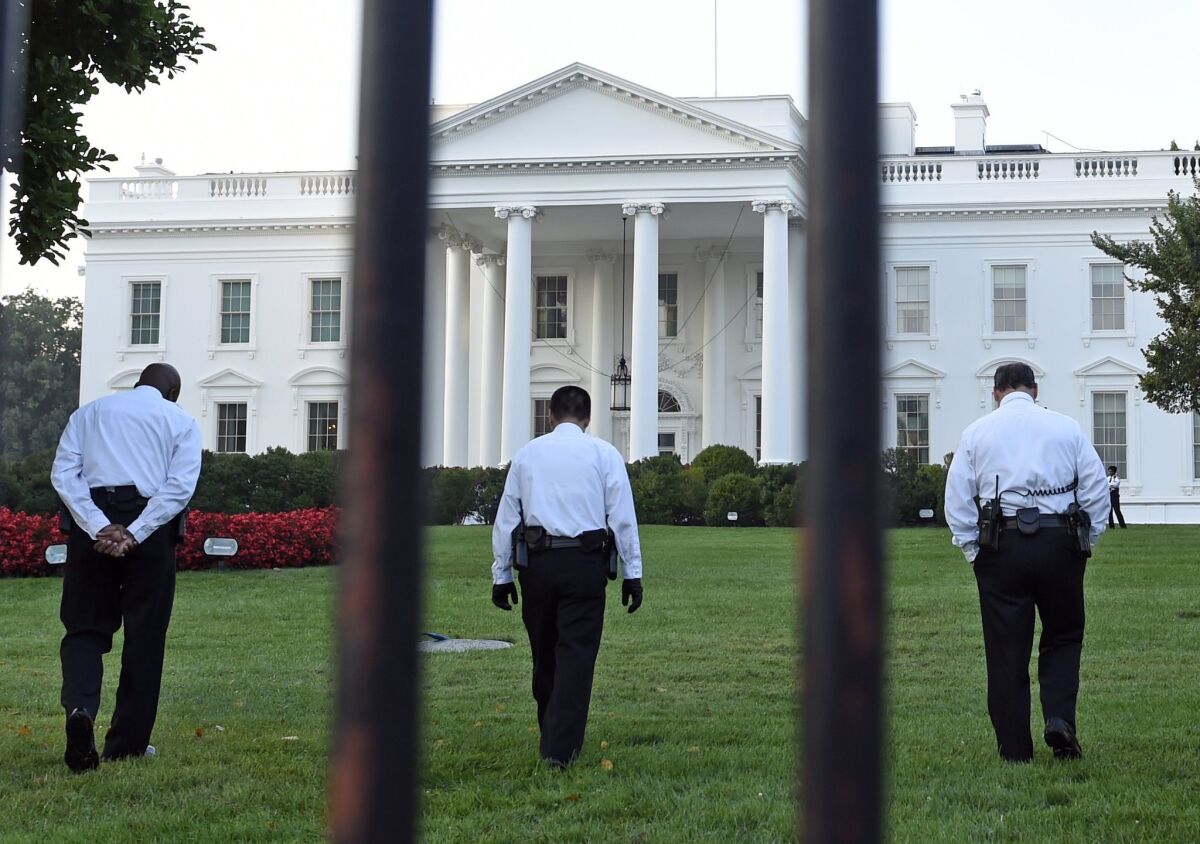 The Secret Service is removing four officials from key positions as the agency continues to deal with fallout from a series of security lapses, according to an agency official.
Four senior officials from the agency have been told they must leave their current jobs. A fifth official, Vic Erevia, had recently decided to retire, the agency said. Erevia, an assistant director for training, had once headed President Obama's detail.
The moves were first reported by the Washington Post.
The Secret Service confirmed that the officials being reassigned within the agency or the Department of Homeland Security are Mark Copanazzi, assistant director for technology; Jane Murphy, assistant director for government and public affairs; Paul Morrissey, assistant director for the office of investigations; and Dale Pupillo, assistant director for protective operations.
The personnel moves come after a series of incidents last year that included a dramatic breach at the White House when a military veteran with a history of mental health problems hopped the fence and made it all the way into the residence.
In addition, there was concern raised after an armed guard who did not have security clearance rode in an elevator with President Obama while he was visiting the Centers for Disease Control and Prevention in Atlanta.
The prestigious agency had faced criticism two years earlier when Secret Service agents were involved in soliciting prostitutes ahead of Obama's visit to Colombia for a conference.
Secret Service Director Julia Pierson resigned from her position in October after she was rebuked by angry lawmakers who had called her to testify before Congress. She had been named to the position in 2013 following the prostitution scandal.
James Clancy was named acting director.
In a statement to The Times on Wednesday, Clancy said the leadership changes were based on the results of an independent review as well as his own assessments. He said "change is necessary to gain a fresh perspective on how we conduct business."
"I am certain any of our senior executives will be productive and valued assets either in other positions at the Secret Service or the department," he said.
A panel assembled last month by the Department of Homeland Security has called for a series of improvements, including a redesigned White House fence and additional training for staff.
Follow @kurtisalee and email kurtis.lee@latimes.com
---
Must-read stories from the L.A. Times
Get the day's top news with our Today's Headlines newsletter, sent every weekday morning.
You may occasionally receive promotional content from the Los Angeles Times.