United Airlines flight diverted to remote Pacific island of Midway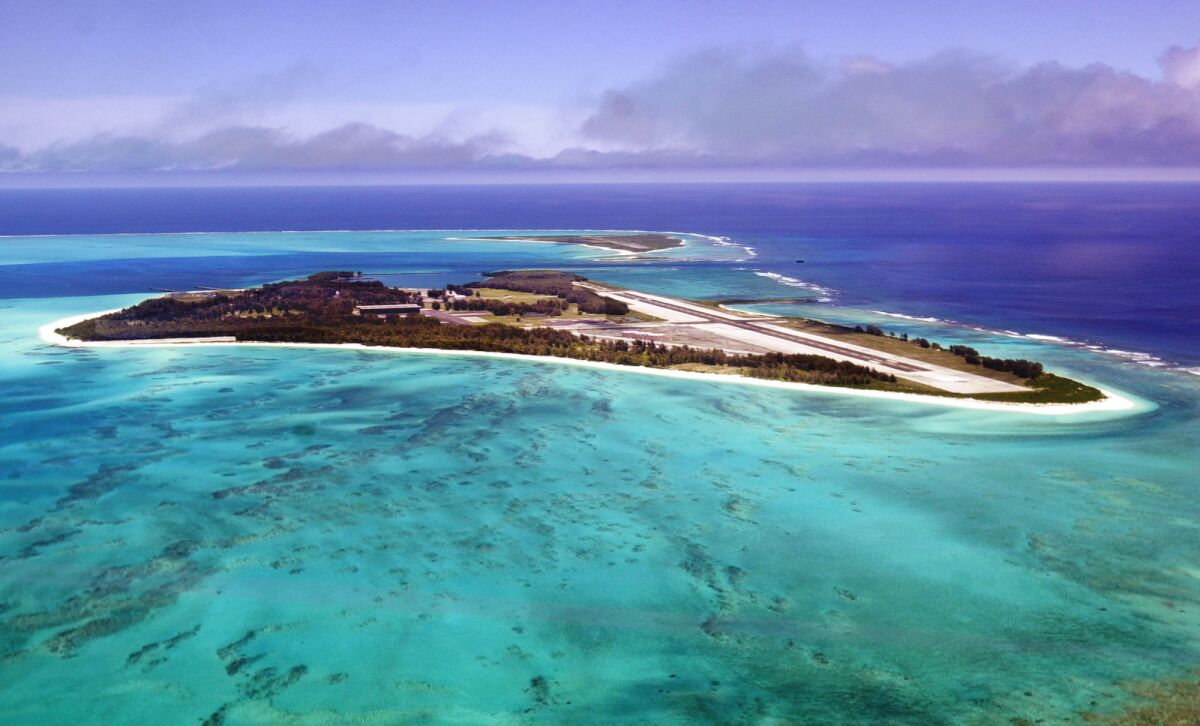 A United Airlines flight carrying 348 people from Honolulu to Guam was diverted to the tiny Pacific island of Midway because of a "mechanical issue," the airline said Saturday.
An electrical odor filled the Boeing 777 aircraft and the airline was reviewing the mechanical problem that caused the diversion that occurred Thursday night local time.
Midway Island — a remote, 2.4-square-mile atoll — is located about 1,300 miles northwest of Hawaii and was the site of an important U.S. military base during World War II. It is now home to a national wildlife refuge and has roughly 60 residents.
The airline told the Los Angeles Times on Saturday that it flew the 335 passengers and 13 crew members aboard Flight 201 back to Honolulu and scheduled a new flight for them to Guam.
The stricken flight arrived in Guam at 6 p.m. local time Saturday.
Passenger Teresita Smith of Maryland told ABC News that the airplane had smelled as if it were burning.
"In the back section of the plane alarms were going off," Smith said.
After the pilot announced the plane would be landing in Midway, Smith said the power seemed to go out and the plane suddenly dropped.
"It was very scary," she said. "It shook a lot of people up."
Follow @msrikris for the latest national news.
Must-read stories from the L.A. Times
Get the day's top news with our Today's Headlines newsletter, sent every weekday morning.
You may occasionally receive promotional content from the Los Angeles Times.