Cleveland policeman who shot Tamir Rice is fired, but not because of the 12-year-old's death
The city of Cleveland on Tuesday fired the police officer who shot and killed 12-year-old Tamir Rice in November 2014 and suspended another officer after investigations of the high-profile incident.
Police Chief Calvin Williams announced that Timothy Loehmann was fired for having lied on his job application and not disclosing that he had resigned from his previous position as a police officer in Independence, Mo., to avoid being fired for insubordination, emotional immaturity, dishonesty and mishandling his gun.
The second officer involved in the shooting, Frank Garmback, was found to have violated protocol when he drove a police car on grass during the incident. He has been suspended for 10 days and ordered to attend tactical training classes.
In Cleveland on Tuesday, the reason for the firing did not sit well with some people.
"I am relieved Loehmann has been fired because he should have never been a police officer anyway," Samaria Rice, Tamir's mother, said at a news conference. "It does make a difference why he was fired. They fired him for lying on his application. I wish they fired him for killing Tamir."
City Councilman Jeff Johnson said that while "the community is in full agreement" over the firing of Loehmann, he was disappointed that it wasn't because of the killing. "It's still a feeling that justice has not totally been done in this case. … It's like an open sore, and this is not going to help it fully."
At a news conference, the police chief described the process of investigating and punishing the officers as "fair and objective" and waved off criticism. "There's a 12-year-old kid dead," Williams said. "People on both sides are going to say, it wasn't enough, it was too much."
Loehmann shot Tamir outside a recreation center after responding to a 911 call about a person sitting on a swing waving a gun. "There is a guy with a pistol. … It's probably fake, but he's pointing it at everybody," the caller told the dispatcher.
The dispatcher, however, didn't tell the officers that the gun might be "fake" — a failure that resulted in the dispatcher being suspended for eight days earlier this year.
Tamir was sitting on a picnic bench under a gazebo when officers arrived at the scene, according to a video of the incident. The boy then walked out of the gazebo as the police car drove onto the grass and Loehmann got out. Seconds later Tamir was shot dead.
The weapon in his hand turned out to be a pellet gun.
The killing of an African American boy by a white police officer sparked protests in Cleveland and around the country as one of several cases that year that led to nationwide debate over police brutality.
The Cuyahoga County prosecutor's office investigated and in 2015 announced that Officers Loehmann and Garmback would not face criminal charges. In 2016, the city reached a $6-million settlement in a wrongful-death suit filed by the boy's family.
It was a separate investigation by the Cleveland Department of Public Safety that found Loehmann had been untruthful on his job application when he joined the department the year before the killing.
It also found that Loehmann "possessed an 'inability to emotionally function,'" that he did not follow "simple directions," and he had failed to get hired at other police departments.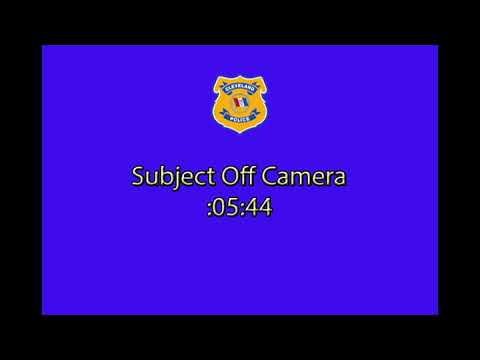 The Cleveland Police Department released video of the fatal shooting of 12-year-old Tamir Rice. Rice was killed by police after brandishing a toy gun at a recreation center. This video is the complete version provided by police.
ALSO
'Defund Planned Parenthood' has gained momentum. Texas shows the effects can go far beyond just their clinics
Liquor lobbying group declares war on Utah with ad campaign in neighboring states over strict drunk driving law
'You're just there, trapped': Why one Mexican woman decided to 'self-deport,' long before Trump
---
UPDATES:
6:50 p.m.: This article was updated with interviews and background about the shooting and the investigations it spurred.
12:15 p.m.: This article was updated throughout with staff reporting.
This article was originally published at 9:25 a.m.
Sign up for Essential California for news, features and recommendations from the L.A. Times and beyond in your inbox six days a week.
You may occasionally receive promotional content from the Los Angeles Times.