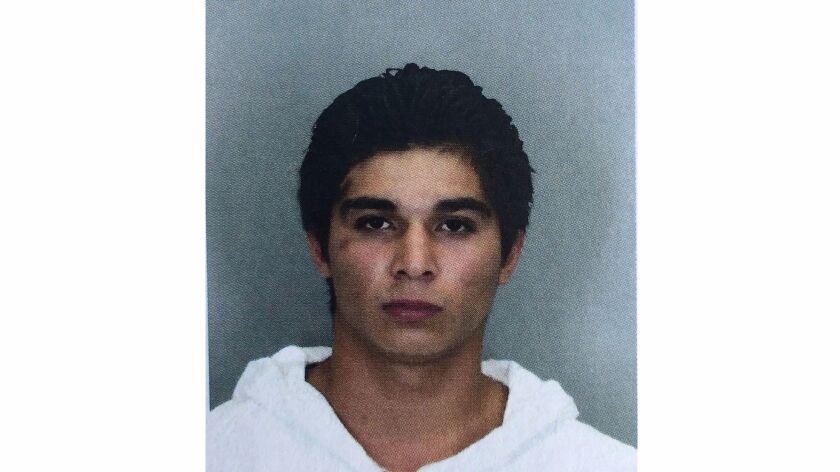 Reporting from Sterling, Va. —
Police in Virginia arrested a 22-year-old man in connection with the death of a teenage girl who was reported missing after she and her friends left a mosque early Sunday.
Darwin Martinez Torres is suspected of murder, Fairfax County police said. Officials found what they believe is the 17-year-old girl's body in a pond Sunday afternoon.
Police spokeswoman Tawny Wright said the girl had been walking with friends when she got into a dispute with a man in a car early Sunday. The man assaulted her and she became separated from her friends. The girl's name was not immediately released.
Police said they arrested Torres after a search.
The teenager had been at a sleepover at a religious institution that authorities did not identify. But the All Dulles Area Muslim Society confirmed in a news release that the teens were affiliated with the mosque.
"We are devastated and heartbroken as our community undergoes and processes this traumatic event," the society said in the news release. "It is a time for us to come together to pray and care for our youth." The society was enlisting licensed counselors to assist anyone in need.
Police said they looked into whether the incident was a hate crime but found no evidence it was.
ALSO
At least one person killed, 10 injured when van hits crowd near a London mosque
One night, two stories: In the Bill Cosby saga of sex, race, celebrity and alleged assault, even the jury couldn't agree on the truth
Better ties between the U.S. and Cuba? Miami's Cubans are divided
---