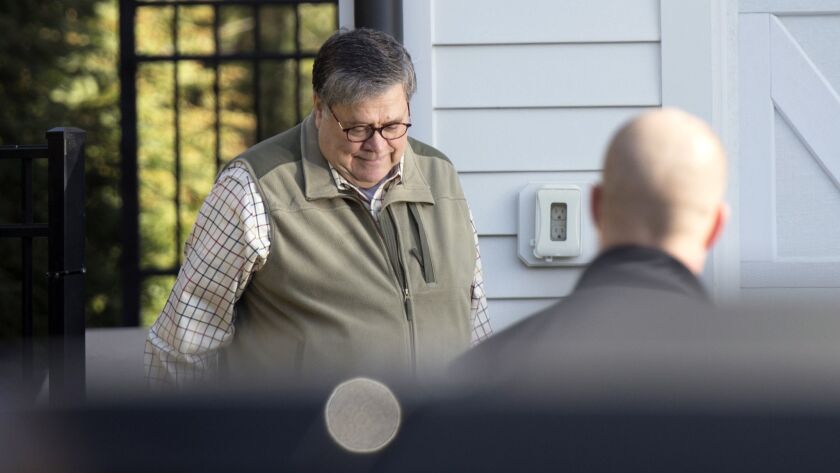 Atty. Gen. William P. Barr has told Congress that the report by special counsel Robert S. Mueller III did not find President Trump or "anyone associated" with the Trump campaign "conspired or coordinated" with Russia during the 2016 presidential election.
MORE: Attorney general: Mueller finds no Trump-Russia conspiracy but doesn't 'exonerate' president »
Read Barr's letter to Congress on what the attorney general considers the "principal conclusions" from the Russia investigation by Robert S. Mueller III.
---