Hillary Clinton lands a big Ohio endorsement: LeBron James
Sanders defends Clinton remarks on basement-dwelling baristas
A day after Donald Trump accused Hillary Clinton of mocking supporters of Bernie Sanders, the Vermont senator said Sunday that she was "absolutely correct" to tell donors that many of his young supporters were stuck living with their parents and working low-wage jobs after college.
"You've got millions of young people, many of whom took out loans in order to go to college, hoping to go out and get decent-paying, good jobs," Sanders told ABC's "This Week." "And you know what? They're unable to do that."
In an audio recording made public last week, Clinton is heard telling campaign donors during her Democratic primary race against Sanders that some of his supporters were "children of the Great Recession, and they are living in their parents' basement."
"If you're consigned to, you know, being a barista or, you know, some other job that doesn't pay a lot and doesn't have much of a ladder of opportunity attached to it, then the idea that maybe, just maybe, you could be part of a political revolution is pretty appealing," she said.
Trump, who stands to benefit if Sanders voters snub Clinton in the Nov. 8 election, attacked his Democratic rival over the recording at a Pennsylvania rally on Saturday, saying she was demeaning "Crazy Bernie" and his supporters.
"I took it exactly the opposite way," Sanders told ABC.
Sanders was not entirely uncritical of Clinton, however. Asked on CNN about his attacks on the Clinton Foundation during the primaries for taking money from such governments as Saudi Arabia's, Sanders said her family would need to decide whether to shut down their global charity.
"It does raise serious questions if foreign governments, for example, are making contributions to a foundation tied closely to what I hope will be, who I hope will be the next president of the United States," he said.
Sanders also urged any of supporters who are weighing whether to back someone other than Clinton to consider her support for fighting climate change, raising the minimum wage, mandating pay equity for women and curbing the influence of campaign money.
"The evidence is overwhelming that the next president of the United States is going to be Hillary Clinton or Donald Trump," he told ABC. If anyone plans to vote for Libertarian Gary Johnson or the Green Party's Jill Stein because of what they see as Clinton's shortcomings, Sanders said, "it is a vote for Donald Trump."
'SNL' mocks the debate and notches its best premiere rating since Tina Fey played Sarah Palin
The presidential election campaign and Alex Baldwin's impersonation of Donald Trump gave the season premiere of NBC's "Saturday Night Live" a big ratings lift.
Saturday's 42nd-season kickoff averaged a 5.8 rating in the overnight markets measured by Nielsen. The figure is 29% higher than the season premiere on Oct. 3, 2015.
It was the highest overnight rating for an "SNL" season opener since Sept. 13, 2008, when Tina Fey brought her spot-on impersonation of then-vice presidential candidate Sarah Palin to the show.
Clinton acknowledges gap between white and black experiences while seeking united front against violence
Last week, Zianna Oliphant, 9, stood before the Charlotte City Council and tearfully spoke about how she feels black people are treated differently than others.
The video ricocheted around the Internet in the aftermath of the police shooting of Keith Lamont Scott, and Zianna's comments reached Hillary Clinton as well.
On Sunday, standing in a church here in a city rocked by protests over Scott's death, Clinton said, "When I read what she had said, I had tears in my eyes too."
Clinton said she worries about her grandchildren, but "my worries are not the same as black grandmothers'."
"Because my grandchildren are white," she added, "because they are the grandchildren of a former president and secretary of State, let's be honest, they won't face the same kind of fear we heard from the young children testifying before the City Council."
Clinton did not mention Donald Trump by name in her speech, but there was no question who she was referring to when she criticized people who say "all of our problems would be solved simply with more law and order, as if the systemic racism plaguing our country doesn't exist."
She called for better police training and more investments in education.
"Of course we need safe neighborhoods," Clinton said. "But we also need justice. And dignity. And equality. And we can have both. This is not an either-or question for America."
Near the end of the speech, Clinton asked Zianna, who had been sitting with her in the pews, to join her at the lectern.
Clinton put her arm around the girl as she finished her remarks, calling on people "to fight for each other's children, each other's dignity, and each other's opportunity as if they were our own."
The Democratic nominee had originally planned to visit Charlotte last weekend, but she held off after local leaders said it would divert police resources needed to handle protests.
Trump's unsubstantiated charge that Clinton cheated on her husband is 'fair game,' Giuliani says
Donald Trump's allegations that Hillary Clinton has been unfaithful to her husband, offered without evidence, were "fair game," Trump advisor Rudy Giuliani said Sunday.
"After she called him a racist and misogynist, a xenophobic, I don't know, schizophrenic, and I don't know what else she called him at the end of that debate, I think it's fair – it's fair game," Giuliani told CNN anchor Jake Tapper.
"Just to make stuff up?" Tapper asked. "Just to say wild accusations – Hillary Clinton is cheating on Bill, no proof of it whatsoever? Everything is fair game?"
"That was a sarcastic remark, pointing out that Bill Clinton has, you know, quite a past, and Hillary Clinton has done quite a job on attacking the people who were victims of Bill Clinton," the former New York City mayor responded.
Trump, whose history of adultery has been widely chronicled, questioned his rival's marital fidelity at a rally Saturday in Manheim, Pa. Arguing that Clinton is a corrupt politician who belongs in prison, Trump said she shows loyalty to nobody but herself and her donors.
"I don't think she's even loyal to Bill, to tell you the truth," Trump said. Alluding to former President Bill Clinton's extramarital affairs, he added: "And really, folks, really — why should she be?"
Giuliani — who like Trump has a history of adultery and has also been married three times — said last week that Clinton was "too stupid to be president" if she didn't realize that her husband was having sex with White House intern Monica Lewinsky in 1998.
On CNN, Tapper asked Giuliani whether the Trump team should be casting aspersions on the marriages of others.
"It isn't the marriage," Giuliani said. "It's the way she goes on the attack and tries to hurt victims of sexual predations."
"Him saying that she's not loyal to Bill isn't about her marriage?" Tapper asked.
"I am saying the problem with Hillary Clinton has nothing to do, as far as I'm concerned, with her marriage," Giuliani said. "It's her protection of Bill Clinton for 20 or 25 years against allegations of rape, taking advantage of an intern, and going on the attack and trying to make those women appear to be insane in some cases."
Trump has called Clinton an "unbelievably nasty, mean enabler" of her husband's affairs. He has also repeated the 1999 allegation by would-be campaign volunteer Juanita Broaddrick that Bill Clinton raped her in 1978, a case that was never adjudicated because she waited 21 years before making the accusation.
In the 1980s, Trump's first wife, Ivana, alleged in divorce proceedings that Trump once raped her. She later said they'd "had marital relations in which he behaved very differently toward me than he had during our marriage."
"As a woman, I felt violated, as the love and tenderness, which he normally exhibited towards me, was absent," she said. "I referred to this as a 'rape,' but I do not want my words to be interpreted in a literal or criminal sense."
Giuliani's reference to Hillary Clinton trying to make women who had sex with her husband look insane appeared to be a reference to private conversation that the former first lady had with Diane Blair, a friend. Blair, who died in 2000, wrote in her diary that Clinton had described Lewinsky as a "narcissistic loony toon."
Giuliani calls Trump an 'absolute genius' for avoiding federal taxes
Donald Trump was an "absolute genius" for reporting a $916 million loss on his 1995 tax returns, a move that cleared the way for Trump to pay no federal income taxes for as long as 18 years, Rudy Giuliani argued Sunday.
"This is a perfectly legal application of the tax code, and he would've been a fool not to take advantage of it," the former New York City mayor and Trump ally said on ABC's "This Week."
Giuliani's remarks came in response to a New York Times report that revealed the colossal tax benefits that Trump derived from his mismanagement of his Atlantic City casinos, his failed airline business and his poorly timed purchase of the Plaza Hotel in Manhattan.
Trump is the first major presidential candidate since the 1970s to refuse to release his tax returns, but the Times obtained pages from his 1995 filings.
Vermont Sen. Bernie Sanders, who supports Trump's Democratic rival, Hillary Clinton, said the Times report exposed a corrupt and absurd tax system that favors billionaires over ordinary Americans who carry the burden of funding public schools and the military.
"Trump goes around and says, 'Hey I'm worth billions, I'm a successful businessman, and I don't pay any taxes, but you, you make 15 bucks an hour, you pay the taxes — not me,'" Sanders told CNN. "That is why people are angry and want real change in this country."
Giuliani said Trump's comeback from financial failures — which included six business bankruptcies that left many of his vendors unpaid — strengthen his qualifications to be president. Giuliani recalled the career setbacks of Apple founder Steve Jobs and Winston Churchill.
"Every great man has had failures," Giuliani said.
With his vast network of partnerships and limited liability corporations, Trump had a fiduciary duty to his investors, forcing him to minimize his personal income taxes, Giuliani said. "If he didn't do it, he'd get sued," he said.
Asked whether Trump bears any responsibility for what the candidate calls the "third-world" state of America's deteriorating airports, harbors and highways, Giuliani said, "Absolutely not. The law is responsible for it."
Trump has vowed to release his most recent tax returns when the Internal Revenue Service completes an audit, but the IRS says all taxpayers are free to make their returns public regardless of any audit. New Jersey Gov. Chris Christie said Trump had good reason to withhold not just the returns being audited, but those from other years as well.
"They're all connected, because of the byzantine tax laws," Christie told Fox News.
Trump's response to tax return report: It shows I know tax laws
Trump says former Miss Universe was tied to a murder attempt. So what did happen in Venezuela?
Alicia Machado, the former Venezuelan beauty queen whose treatment by Donald Trump nearly 20 years ago became a potent political weapon for the Clinton campaign, has had numerous brushes with controversy.
Trump supporters revived reports that Machado drove a getaway car for her then-boyfriend during a 1998 murder attempt in Venezuela's capital, Caracas. Old claims that she later made a threatening call to a judge in the case have also been circulating.
In an interview with CNN's Anderson Cooper, Machado conceded that she was "no saint girl" but said that was not the point. "He was really aggressive. He was really rude. He was a bad person with me," she said of Trump.
So what really happened?
Trump may have avoided paying taxes for years, report says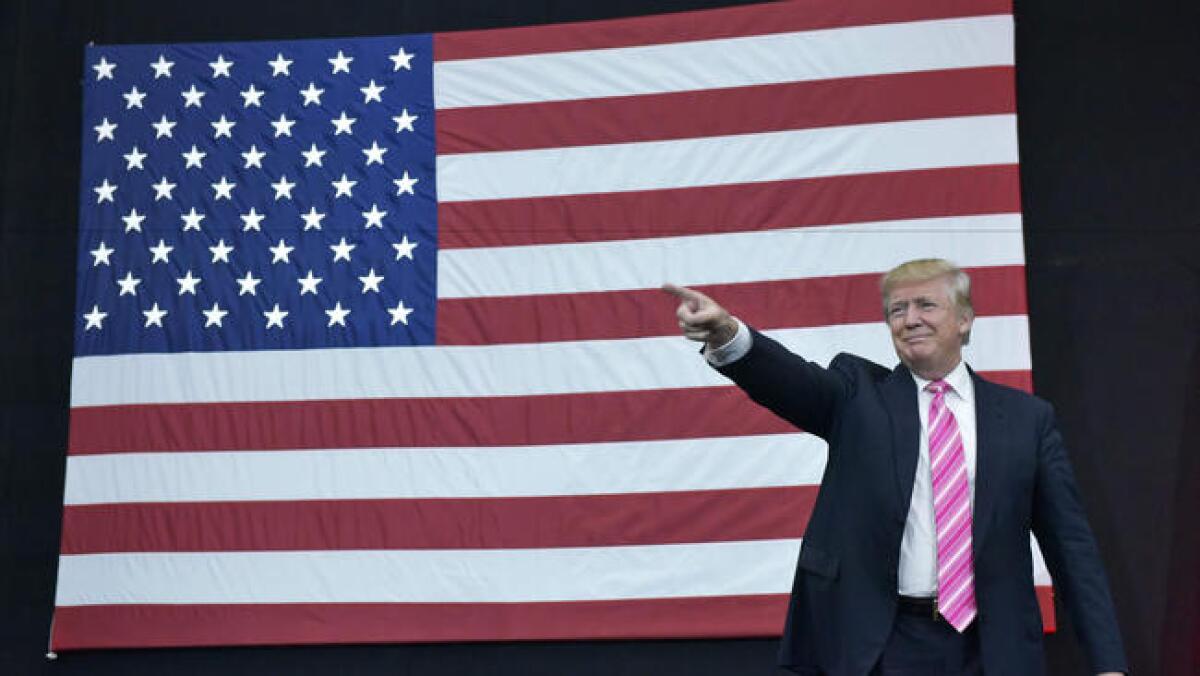 Donald Trump's troubled presidential ambitions were rocked anew Saturday night with a New York Times story that said the Republican nominee had declared a nearly billion-dollar loss on his tax return for 1995 that "could have allowed him to legally avoid paying any federal income taxes for up to 18 years."
Trump did not mention the story during a speech that lasted more than an hour before thousands of cheering supporters in Manheim, a central Pennsylvania town.
His campaign issued a statement condemning the Times story but not directly refuting it.
What makes a sex tape a sex tape? Here are a few things Donald Trump should know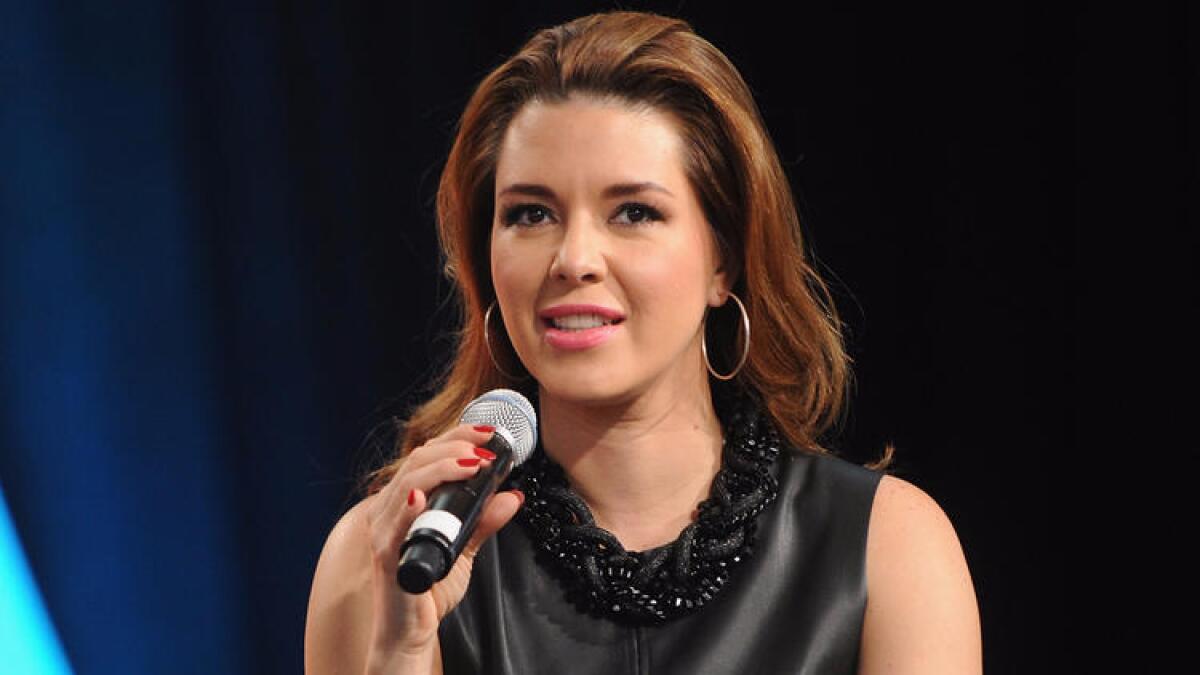 When it comes to sex tapes, Donald Trump clearly doesn't get it. And that seems downright un-American.
While abusing former Miss Universe Alicia Machado during an early-morning tweet, the Republican nominee for president of the United States called her "disgusting" and encouraged followers to look into her past, which, he said, included a "sex tape."
Machado, for those not following the news cycle, is the beauty queen Trump previously berated for gaining weight and called "Miss Piggy" and "Miss Housekeeping." She since has become an American citizen and a vocal supporter of Hillary Clinton, who told her story at the first presidential debate.