Trump says former Miss Universe was tied to a murder attempt. So what did happen in Venezuela?
Reporting from Caracas, Venezuela —
Alicia Machado, the former Venezuelan beauty queen whose treatment by Donald Trump nearly 20 years ago became a potent political weapon for the Clinton campaign, has had numerous brushes with controversy.
During the presidential debate Monday night, Hillary Clinton described how the Republican nominee disparaged Machado's weight and ethnicity after she won the 1996 Miss Universe title, a pageant that Trump once owned.
Machado says that Trump called her "Miss Piggy" and "Miss Housekeeping" when she put on several pounds after her coronation; Trump claims Machado put on so much weight that she violated the terms of her contract.
Stung by poor reviews of his debate performance, Trump took to Twitter last week to accuse Machado of having a "terrible" past and suggest that she appeared in a "sex tape."
Trump supporters revived reports that Machado drove a getaway car for her then-boyfriend during a 1998 murder attempt in Venezuela's capital, Caracas. Old claims that she later made a threatening call to a judge in the case have also been circulating.
In an interview with CNN's Anderson Cooper, Machado conceded that she was "no saint girl" but said that was not the point. "He was really aggressive. He was really rude. He was a bad person with me," she said of Trump.
So what really happened?
Machado did act in a racy 2005 reality show broadcast on Spain's Antena 3 TV network, scenes from which have gone viral on YouTube. The show, titled "Farm of the Famous," is said to have shown Machado having sex with a former Mr. Spain, Fernando Acaso.
Although neither Machado nor Acaso appeared nude in the show, Machado later admitted in various interviews that she had sex with the Spanish actor during filming.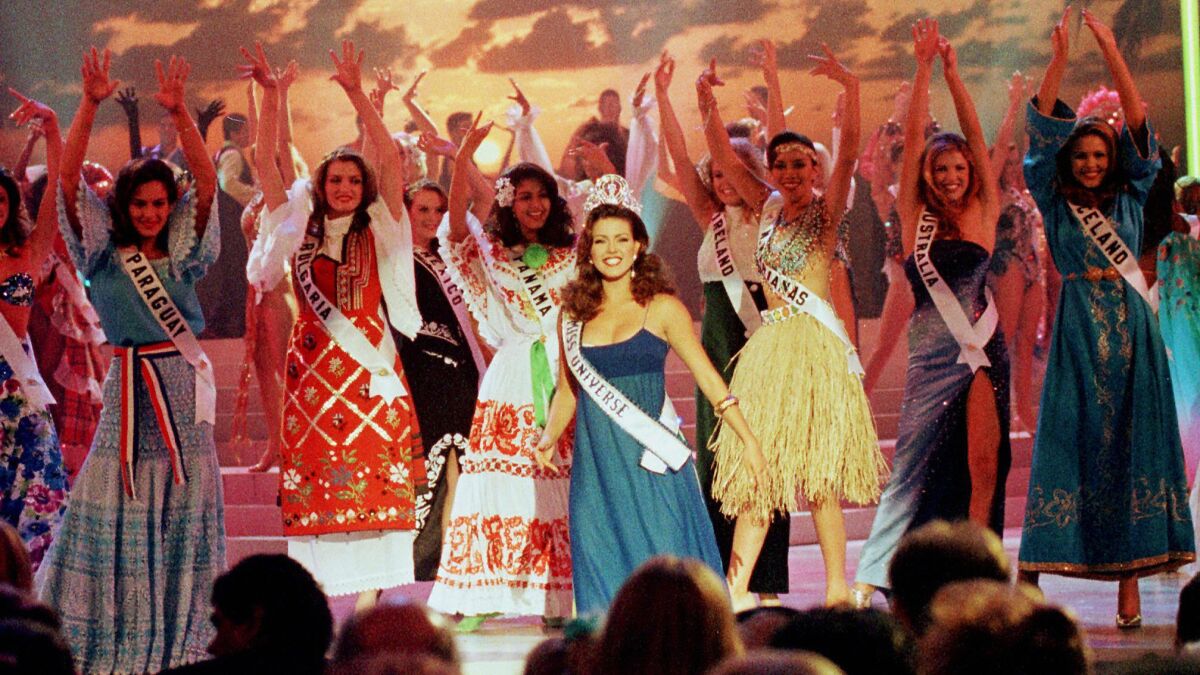 The accusation that she was an accomplice to an attempted murder stems from her involvement with Juan Rodriguez Reggetti, now a well-known Caracas attorney.
According to media reports at the time, the controversy began after Regetti's sister, eight months pregnant and the mother of an 11-month-old boy, committed suicide.
Reggetti is alleged to have fired two shots at his sister's husband, Francisco Sbert Moukso, as he was leaving a memorial service.
During the subsequent police investigation, Machado was mentioned as having driven the getaway car. She denied the accusation, saying she was filming a soap opera at the time. A judge later said there was insufficient evidence to arrest her.
The beauty queen also denied having made the threatening call to the judge, and since it came down to her word against his, the allegation went nowhere.
Controversy has continued to dog Machado's career in the years since, frequently putting her on the defensive. Although she has achieved a modicum of success in Venezuelan and Mexican soap operas, she has derived more fame from her off-camera activities, which are always closely followed by Venezuela's tabloid press.
Machado posed twice for Playboy magazine, mockingly dedicating an appearance to Trump.
She is also said to have had a romance with an alleged Mexican drug trafficker, Gerardo Alvarez Vazquez, who goes by the alias "El Indio" or "El Chayan." Mexican tabloids, citing prosecutors' investigations, reported that Vazquez is the father of Machado's daughter, who was born in Miami in 2008.
But Machado repeatedly denied the claim and later identified Mexican businessman Rafael Hernandez as the father.
She is now a U.S citizen but remains a presence in the Venezuelan media — often because of missteps on her social media accounts, including a Twitter post in which she described North and South Korea as "the two Chinas."
Special correspondents Mogollon and Kraul reported from Caracas, Venezuela, and Bogota, Colombia, respectively.
To read the article in Spanish, click here
ALSO
What makes a sex tape a sex tape? Here are a few things Donald Trump should know
Trump may have avoided paying taxes for years, report says
Newt Gingrich to Donald Trump: 'No excuse' for tweetstorm in the wee hours
---
Must-read stories from the L.A. Times
Get the day's top news with our Today's Headlines newsletter, sent every weekday morning.
You may occasionally receive promotional content from the Los Angeles Times.