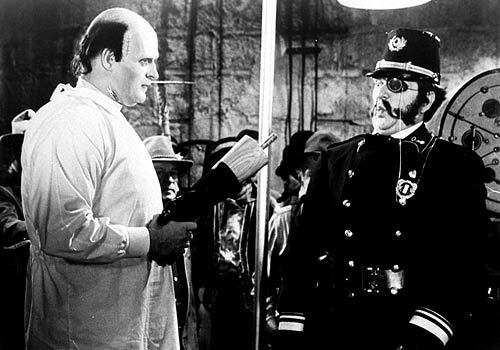 10 Images
Peter Boyle | 1935-2006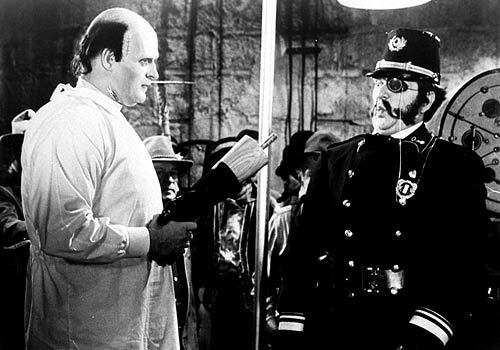 la-boyle1-ja81xnnc
Peter Boyle as the monster hands Kenneth Mar, the police chief, a shock in Mel Brook's 1974 film, "Young Frankenstein."
(20th Century Fox)
la-boyle2-e3ep7fgw
Boyle and Suzanne Pleshette guest-star in "The Single Guy" with Jonathan Silverman.
(Alice S. Hall / NBC)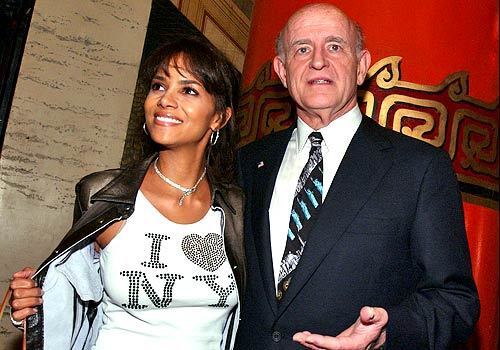 la-boyle3-ja84m6nc
Peter Boyle and Halle Berry meet at the premiere of their film "Monster's Ball," on Nov. 11, 2001, at the Chinese Theatre in Hollywood.
(Lucy Nicholson / AP)
la-boyle4-gm3e5ake
Billy Bob Thorton, Peter Boyle and Heath Ledger, left to right, star in the movie "Monster's Ball," by Lions Gate Films.
(Lions Gate Films)
la-boyle5-hv3asbn1
Peter Boyle and Matthew Lillard in Warner Bros. Pictures' live-action comedy movie "Scooby-Doo 2: Monsters Unleashed."
(Diyah Pera / Warner Bros.)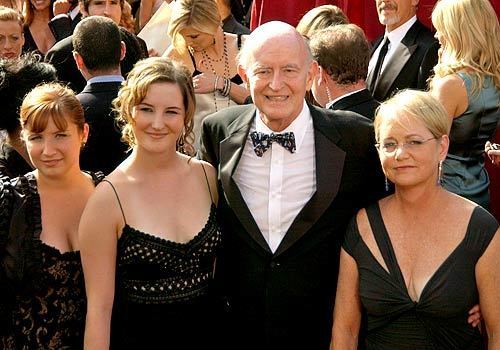 la-boyle6-ja87e7nc
Peter Boyle and his family arrive for the 57th Prime Time Emmy Awards in Los Angeles, September 18, 2005.
(Joshua Gates Weisberg / EPA)
la-boyle7-gzbdnake
On the set of "Everybody Loves Raymond." Pictured from left to right: Brad Garrett (seated), Peter Boyle, Doris Roberts, Ray Romano, Patricia Heaton
(Robert Voets / CBS)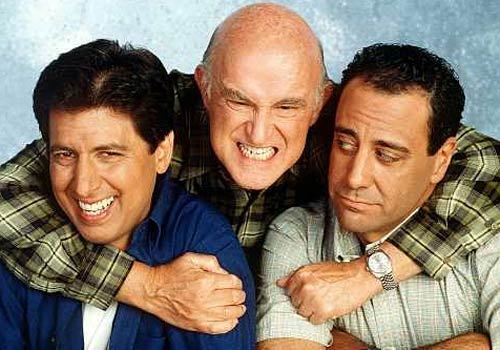 la-boyle8-ja83lmnc
Cast members of "Everybody Loves Raymond," Ray Romano, left, with co-stars Peter Boyle, center, and Brad Garrett are shown in this 1998 file photo.
(Monty Brinton / CBS)
la-boyle9-ja82nenc
Actor Peter Boyle attends the "Everybody Loves Raymond" wrap party at Hanger 8 on April 28, 2005 in Santa Monica, California.
(Kevin Winter / Getty Images)
la-boyle10-ja82m9nc
Boyle attends the sixth season premiere of the HBO series "The Sopranos" at the Museum of Modern Art, on March 7, 2006 in New York City.
(Evan Agostini / Getty Images)