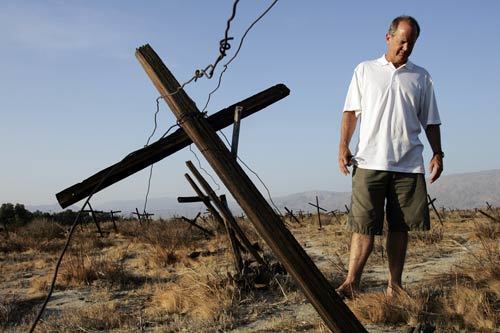 4 Images
Borrego Valley Water Shortage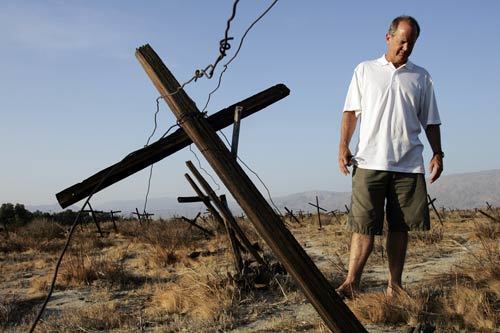 Lane Sharman, a San Diego computer scientist descended from one of Borrego Valley's pioneer farming families, in an abandoned family vineyard. He created the Borrego Water Exchange, in part to formulate a "sustainability" ordinance.
(Annie Wells / LAT)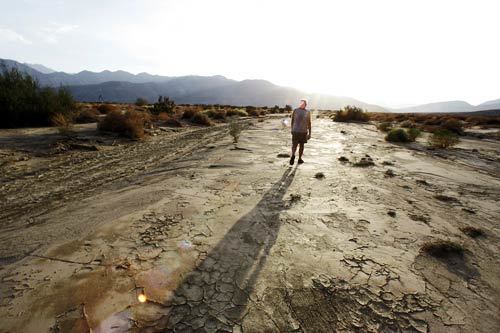 Dennis Dickensin of the Save Our Aquifer Coalition, a local group, walks along the bed of Upper Coyote Creek in Anza-Borrego Desert State Park.
(Annie Wells / LAT)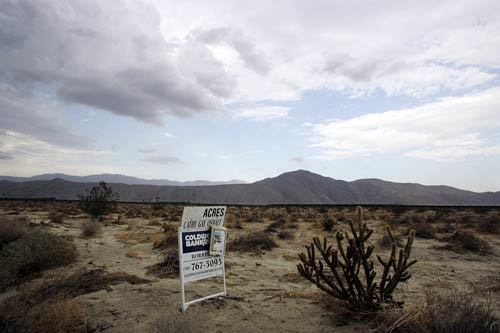 Land for sale in Borrego Valley.
(Annie Wells / LAT)
Sprinklers water the golf course at Borrego Springs Resort.
(Annie Wells / LAT)