5 Images
Petraeus testifies
Army Gen. David Petraeus, left, commander of the multinational force in Iraq, and U.S. Ambassador to Iraq Ryan Crocker are surrounded by photographers before the start of a hearing on the war by the Senate Armed Services Committee in Washington.
(Matthew Cavanaugh / EPA)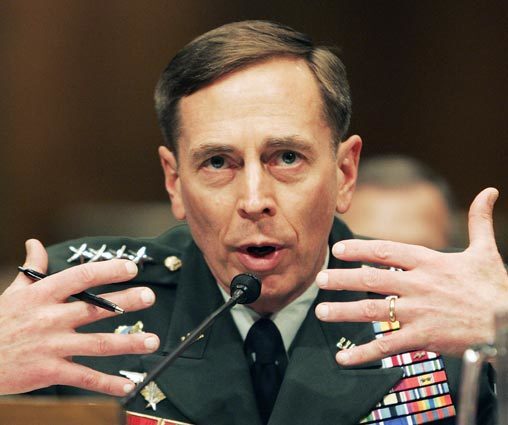 Petraeus told senators that troop reductions begun in December should continue through July, but that withdrawals should halt after that for at least 45 days.
(Susan Walsh / Associated Press)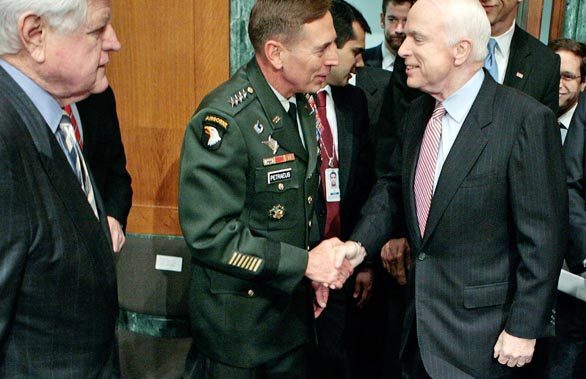 Petraeus greets Sen. John McCain (R-Ariz.) before his testimony to the Senate Armed Services Committee on the military situation in Iraq. At left is Sen. Edward M. Kennedy (D-Mass.).
(Chip Somodevilla / Getty Images)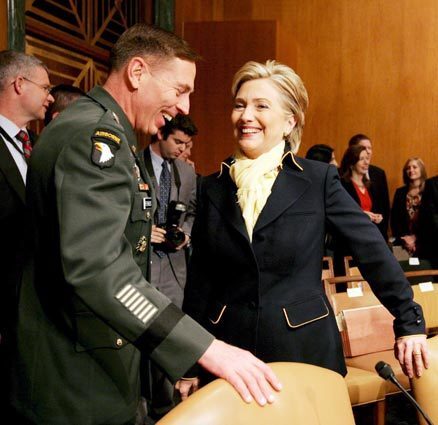 Petraeus with Sen. Hillary Rodham Clinton (D-N.Y.) before the start of the Senate committee hearing.
(Matthew Cavanaugh / EPA)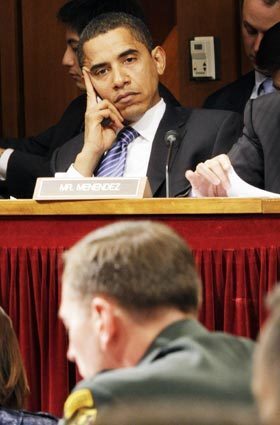 Sen. Barack Obama (D-Ill.) listens to the testimony of Gen. David Petraeus this afternoon.
(Pablo Martinez Monsivais / Associated Press)