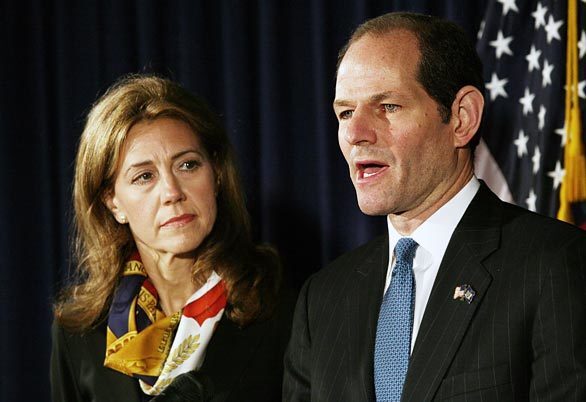 8 Images
Through thick and thin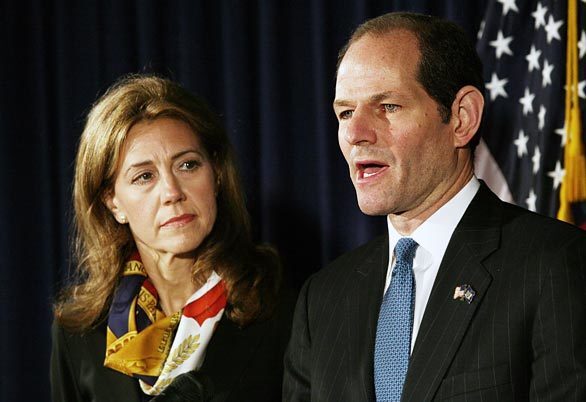 New York Gov. Eliot Spitzer, implicated as a customer of a prostitution ring, announces his resignation. At his side is his wife, Silda.
(Carolyn Cole / Los Angeles Times)
Gov. Eliot Spitzer and his wife, Silda, leave their home on Fifth Avenue in New York City.
(Peter Foley / EPA)
Silda Wall Spitzer was at her husband's side when he made his first public statement after news broke that he had been connected to a call-girl ring.
(Mario Tama / Getty Images)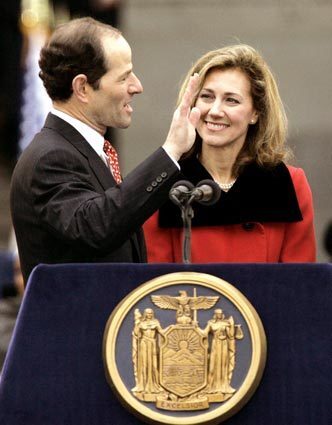 Eliot Spitzer takes his oath of office as governor in Albany, N.Y. Silda Wall Spitzer had left her job as corporate attorney several years earlier, when he first ran for state attorney general.
(Jim McKnight / Associated Press)
Eliot Spitzer, left, shakes hands with Sen. Charles Schumer, D-NY, before the governor delivered his State of the State address in Albany. Behind them: Silda Wall Spitzer, New York Mayor Michael Bloomberg and Diana Taylor.
(Mike Groll / Associated Press)
The Spitzers celebrate his election as governor at a rally in New York City.
(Frank Franklin / Associated Press)
The Spitzers attend a benefit gala for the Michael J. Fox Foundation for Parkinson's Research in New York City.
(Photo by Scott Wintrow / Getty Images)
The Spitzers and their three daughters watch election night returns in a hotel suite.
(Timothy A. Clary / AFP/Getty Images)