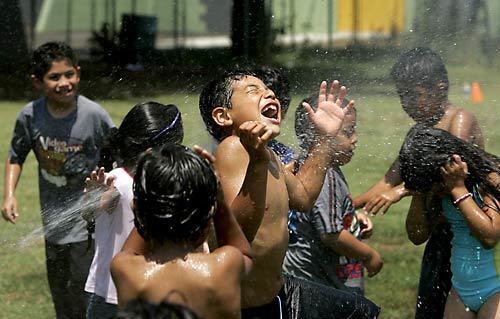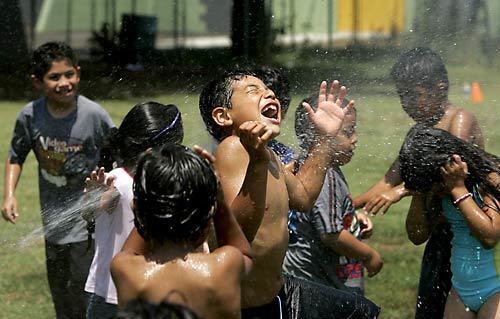 Victor Osorto, center, enjoys the spray from a sprinkler along with other children attending a Para Los Ninos summer camp in Pecan Playground in the Boyle Heights. Forecasters are predicting continued sizzling temperatures for the Southland this weekend.
(Genaro Molina / LAT)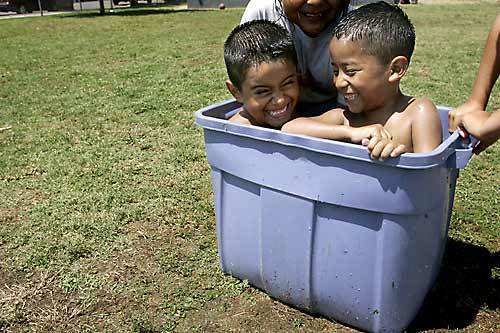 Giovany Leon, left, and Eduardo Zamora stay cool in a small tub of water during the Para Los Ninos summer camp in Boyle Heights.
(Genaro Molina / LAT)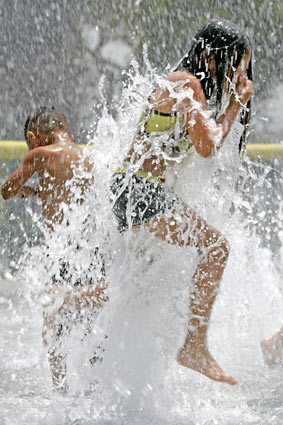 Gloria Villanueva, 8, dashes through the spray pool at Fullerton's Lemon Park.
(Don Kelsen / LAT)
Yessenia DeRosas, 6, of Fullerton cools off in the spray pool at Lemon Park in Fullerton. The temperature in Fullerton reached 98 degrees today.
(Glenn Koenig / LAT)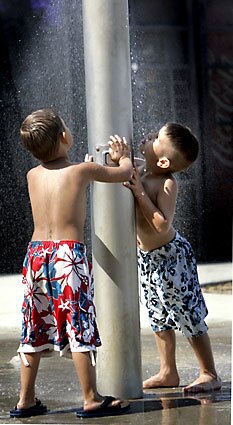 Evan Ramos,left, of Monrovia seeks relief from the heat with another boy yesterday at Marine Park in Long Beach.
(Lori Shepler / LAT)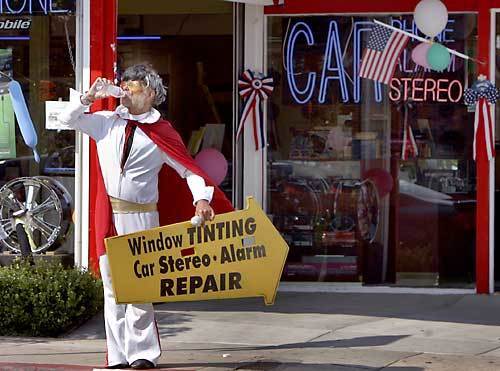 Dressed as "Super Elvis," Bob Walters, 70, cools off with some water during a hot day at the office while drumming up business in front of Santa Monica Car Sound along Lincoln Blvd.
(Richard Hartog / LAT)