Newsletter: Essential California: Housing market sours on L.A.'s richest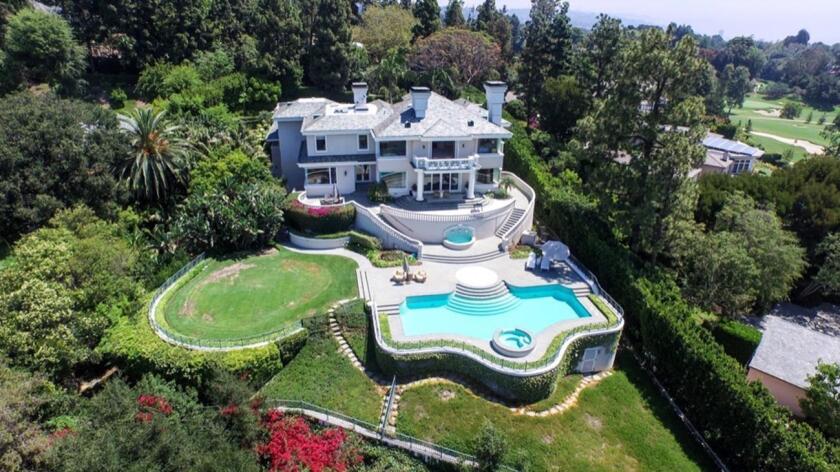 Good morning. It is Saturday, July 2. Here's what you don't want to miss this weekend:
TOP STORIES
Total gridlock: Have you noticed how bad the traffic has gotten in downtown Los Angeles? Commuters say it's the worst in memory. Officials blame a strong economy, new residents, construction and frequent lane closures for filming. Los Angeles Times
Allegations of fraud: The L.A. Department of Water and Power believes PricewaterhouseCoopers charged the utility for lavish trips to Las Vegas that included prostitutes, steak dinners and bottle service. DWP is suing the firm over the rollout of a new computer system that failed and left the utility unable to properly bill thousands of customers. An attorney for PricewaterhouseCoopers said the allegation is "a crude attempt to disparage PwC." Los Angeles Times
Housing market: Los Angeles' luxury housing market is starting to slow down. Take the case of casino magnate Steve Wynn, who paid $16.25 million for a Bel-Air mansion two years ago and now is unloading it at a loss. "The number of sales of $10 million or more in L.A. County has dipped in three of the last five quarters for which data is available, even as inventory has steadily grown." Los Angeles Times
Murder scene: A woman stabbed her niece and friend before killing herself inside a Rancho Santa Fe house, according to police. Sayeh Amini allegedly was distraught over the death of her brother. On Monday, according to police, she killed her 15-year-old niece and a friend before taking her own life. Amini's husband allegedly tried to have her committed two weeks ago because of her suicidal thoughts. Los Angeles Times
Gross discovery: Just in time for the holiday weekend, a dead humpback whale washed up on the shore of Dockweiler State Beach. Lifeguards plan to tow Wally the Whale out into the ocean and let nature take its course. "It's starting to smell … and decompose pretty rapidly," said Los Angeles County Lifeguard Capt. Ken Haskett. Los Angeles Times
Fire season: California could learn a few tricks from the South when it comes to managing wildfires, particularly the prescribed burn. "By clearing younger, faster-growing vegetation from the patches of forest floor every few years, prescribed fire protects the health of older trees by lowering competition for nutrients." CityLab
Tracking Zika: Most of California has not experienced the mosquito that carries the Zika virus. A new map from the Centers for Disease Control and Prevention shows when the mosquito was last found in each of the state's 58 counties. Zika has not spread in the United States as it has in South and Central America in part thanks to the use of window screens and air conditioners. KQED
THIS WEEK'S MOST POPULAR STORIES IN ESSENTIAL CALIFORNIA
1. If you've got champagne tastes on a beer budget, then this home may be for you. It's in the desirable Beverly Glen neighborhood and it's listed for just $499,000. The catch: It is 264 square feet. Curbed LA
2. Raymond Lee Jennings swore his innocence when he was sentenced to prison for killing a college student. Now prosecutors say he was right. Here's how the case against him unraveled. Los Angeles Times
3. At last weekend's Politicon, Sarah Palin's toughest critic was a 10-year-old boy. He wanted to know how she could endorse a person like Donald Trump. Los Angeles Times
4. These milkshakes are the perfect way to stay cool this Fourth of July. LA Weekly
5. Things took a violent turn when protesters showed up to a neo-Nazi rally in Sacramento. Los Angeles Times
ICYMI, HERE ARE THIS WEEK'S GREAT READS
Silicon Valley Confidential: How Mark Zuckerberg and Facebook destroyed Google Plus and maybe have won the battle of the technology (and social media) giants. Vanity Fair
A student's journey: The first car he slept in, when he was 6, was his mother's white Cadillac, parked in South Los Angeles. Angel Macias, legs crossed, dozed upright in the back seat. His older brother, Armando, sat next to him, often against him, because he needed to stretch his legs to sleep. Their mother snoozed up front, in the driver's seat. Here, we explore his remarkable academic success against great odds. Los Angeles Times
Social ill: More than 70 news organizations came together this week to report on one topic: homelessness. "The SF Homeless Project will explore possible solutions that might ease, if not end, the suffering of so many thousands of people living on our streets, and improve the quality of life for all residents." Here are those stories. San Francisco Chronicle and California Sunday Magazine
Creative thinking: An architect known for doing more with less is now trying to create water from air. The New Yorker
Understanding history: In the film "The Devil Wears Prada," Meryl Streep gives a speech about the interconnectedness of the fashion industry. Now some writers have come to believe the speech perfectly sums up the concept of "cultural appropriation." Mic
LOOKING AHEAD
Monday: Enjoy the day off — it's the Fourth of July.
If you have a memory or story about the Golden State, share it with us. Send us an email to let us know what you love or fondly remember about our state. (Please keep your story to 100 words.)
Please let us know what we can do to make this newsletter more useful to you. Send comments, complaints and ideas to Alice Walton or Shelby Grad.
---