Newsletter: Essential California: Trump says a DACA deal is off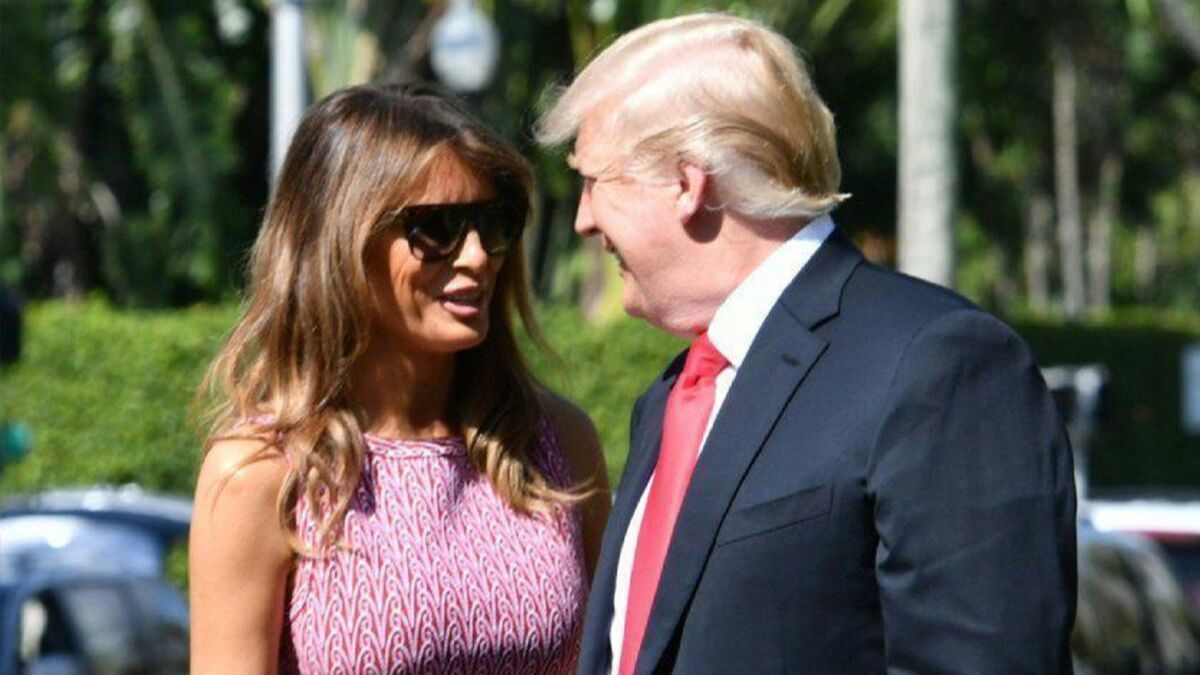 Good morning, and welcome to the Essential California newsletter. It's Monday, April 2, and here's what's happening across California:
TOP STORIES
President Trump on Easter Sunday appeared to rule out efforts to revive deportation protections for hundreds of thousands of young immigrants who were brought illegally to the United States as children, tweeting "NO MORE DACA DEAL!" The president issued a series of combative statements on Twitter, centering on the Deferred Action for Childhood Arrivals program as well as the North American Free Trade Agreement, which he described as a "cash cow" for Mexico. At the same time, he railed against what he described as a dangerous lack of security on the U.S. southern border. Los Angeles Times
Plus: Is this report what Trump is upset about? BuzzFeed News
Save the whales?
Two bills quietly moving through Congress would fast-track permitting for offshore oil exploration by upending long-established safeguards in the Marine Mammal Protection Act, which protects whales and has played an outsized role in limiting offshore oil drilling since the 1970s. Los Angeles Times
Homelessness fight
Many of the loudest voices in the movement to block a homeless shelter plan in Orange County were Asian Americans from Irvine who came together through social media apps and various community groups. It was a big political victory for the diverse opposition from Irvine. But it also came at a price, with some accusing the residents of intolerance and simply wanting to keep the homeless out of their own cities without offering an alternative solution. Los Angeles Times
Big drop-off
Chinese companies have been among the biggest commercial real estate investors in the Los Angeles area in the last five years, spending more than $5 billion to buy property in the region during that time. That includes the sites of billion-dollar condominium, hotel and retail complexes being built downtown and large airport-area hotels that have been upgraded by their Chinese owners. But they are withdrawing from some high-profile ventures as leaders in Beijing constrict the flow of money out of the country, and that could hurt the L.A. development boom. Los Angeles Times
L.A. STORIES
Lagging: The Century Regional Detention Facility, one of the nation's largest women's jails, is not meeting standards required by the federal Prison Rape Elimination Act. Los Angeles Times
A boundary pusher: Steven Bochco, the Emmy-winning television writer-producer who brought "Hill Street Blues," "L.A. Law" and "NYPD Blue" to the small screen, died Sunday after a battle with cancer. He was 74. Los Angeles Times
Know before you go: LAX officials are teaming up with two technology companies to install lights and digital gadgets that keep track of how often bathrooms are cleaned and let travelers know when a stall is in use or vacant. Los Angeles Times
The Compton Jr. Posse: A new look at Compton's cowboys. New York Times
All she wanted was privacy: Working for Disneyland, dying alone on the streets. Los Angeles Daily News
CRIME AND COURTS
Terrible crash: The crash that killed a Washington couple and at least three of their six children when their SUV plunged off a cliff in a remote stretch of the Mendocino coast appears to have been intentional, authorities said. Los Angeles Times
Stephon Clark fallout: There is a growing call for police reforms beyond the outcome of the investigation into the killing of an unarmed African American man by Sacramento officers last month. Los Angeles Times
-- From a conservative perspective, a National Review writer explains why the Clark shooting is so troubling. National Review
-- Why did Sacramento police officers mute their body cameras after the shooting? Los Angeles Times
-- A demonstrator attending a candlelight vigil for Clark in south Sacramento on Saturday night was struck by a sheriff's vehicle as protesters began marching in the streets. Los Angeles Times
-- A nurse lost her job for saying Clark "deserved it." Sacramento Bee
POLITICS AND GOVERNMENT
An L.A. ad man: Remembering the marketing genius who sold Ronald Reagan to America. Wall Street Journal
Head-spinning: A California wildfire whodunit worthy of a John Grisham legal thriller. Washington Post
About those cancer warnings: Some conservatives are having a field day with California's "killer cappuccino." Wall Street Journal
CALIFORNIA CULTURE
Tracing steps: How California looked when John Muir explored it. Sacramento Bee
A Christian critic weighs in: Faith-based movies are having a moment, but can they be better? Los Angeles Times
He's trying to live his life: The British paparazzi have descended on Rosarito Beach in Baja California looking for Meghan Markle's dad. Los Angeles Times
Serious accusations: Live Nation now dominates the ticket business. Does it now have too much power? New York Times
Shifting gears: Uber's new CEO has a tough job, making the company less toxic but still highly competitive. The New Yorker
CALIFORNIA ALMANAC
Los Angeles area: partly cloudy and 66. San Diego: partly cloudy and 62. San Francisco area: partly cloudy and 64. Sacramento: partly cloudy and 74. More weather is here.
AND FINALLY
This week's birthdays for those who made a mark in California: L.A. City Councilman Paul Koretz (April 3, 1955), Gov. Jerry Brown (April 7, 1938) and director Francis Ford Coppola (April 7, 1939).
If you have a memory or story about the Golden State, share it with us. Send us an email to let us know what you love or fondly remember about our state. (Please keep your story to 100 words.)
Please let us know what we can do to make this newsletter more useful to you. Send comments, complaints and ideas to Benjamin Oreskes and Shelby Grad. Also follow them on Twitter @boreskes and @shelbygrad.
---