Newsletter: Essential California: Breaking down the videos of a deadly shooting at Trader Joe's
Good morning, and welcome to the Essential California newsletter. It's Wednesday, July 25, and here's what's happening across California:
TOP STORIES
The Los Angeles Police Department announced Tuesday that one of its officers fired the bullet that struck and killed a Trader Joe's employee in the frantic moments they exchanged gunfire with a suspect over the weekend. "On behalf of myself and the rest of the department, I want to express my deepest condolences and sympathy to her family and everyone that knew her," Chief Michel Moore said of the store manager, Melyda Corado, 27. Los Angeles Times
Plus: Breaking down the dramatic videos that show LAPD officers chasing and exchanging fire with the Trader Joe's shooting suspect. Los Angeles Times
And: Could the death of a Trader Joe's manager have been avoided? Columnist Steve Lopez writes that it's too soon to know. Los Angeles Times
Plants: the new avocado toast
Though houseplants have never gone out of style as low-budget home decor, sales of flowers, seeds and potted plants have increased since 2016, according to the U.S. Department of Commerce. The recent surge in sales coincides with the fact that some millennials, defined by the U.S. Census Department as "America's youth born between 1982 and 2000," are delaying homeownership. Los Angeles Times
A powerful force
Aiko Herzig-Yoshinaga, an activist and researcher who uncovered key documents that proved the U.S. government had racist motives for incarcerating Japanese Americans during World War II, died July 18 in Torrance. Los Angeles Times
Get the Essential California newsletter »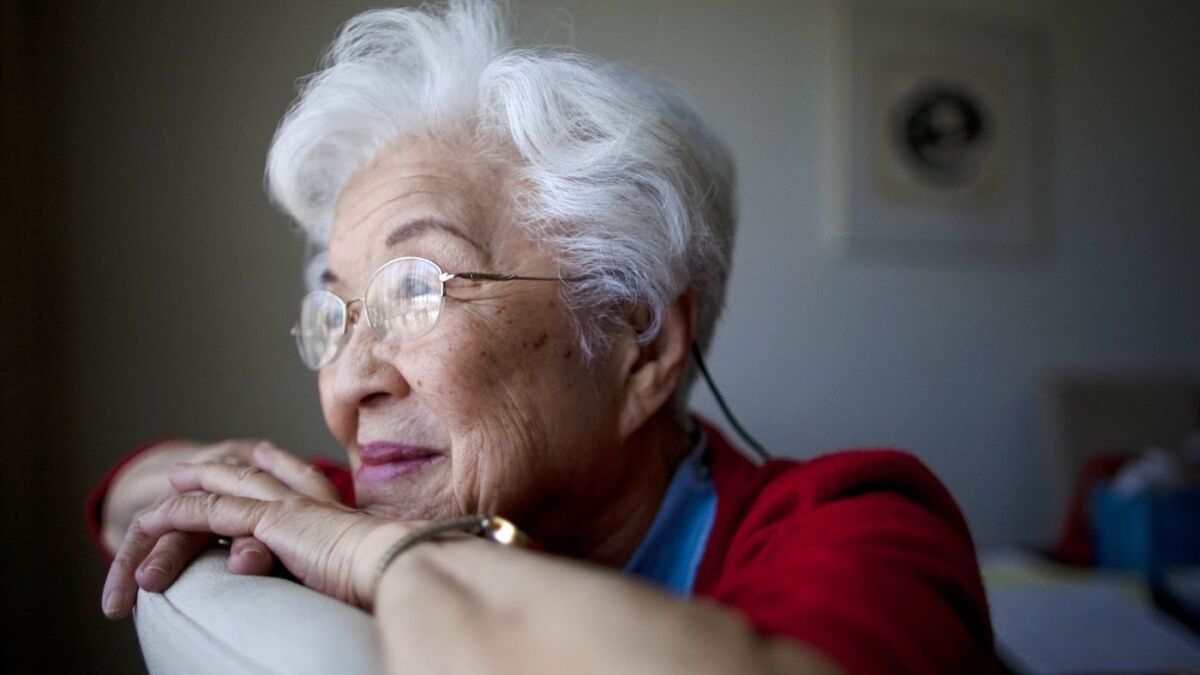 L.A. STORIES
Another heat wave: Temperature records are likely to fall across Southern California over the next two days as a heat wave smothers the western United States, according to the National Weather Service. Residents are being urged to conserve power. Los Angeles Times
History lesson: Former Dodgers outfielder Ron Fairly looks back on the highs and lows of being a boy in blue when the team first moved to the city. Los Angeles Times
Watch out! Here are the top 10 spots for freeway accidents. Crosstown Traffic
POLITICS AND GOVERNMENT
Of course: The candidates for California governor are debating about how many times to debate. Democratic front-runner Gavin Newsom's campaign says he will commit to just one faceoff before the November election, while Republican John Cox is calling for a series of five debates around the state. Los Angeles Times
Ready for battle: "California and like-minded states are girding for a legal battle with the Trump administration on whether those states have gone too far in controlling greenhouse gases from automobiles, a prospective case that legal scholars say — barring a last-minute settlement — is sure to reach the U.S. Supreme Court." McClatchy
That may explain it: An audit says a state Department of Motor Vehicles worker slept at least three hours a day on the job for nearly four years, slowing down processing times in an agency known for its long waits. San Francisco Chronicle
CRIME AND COURTS
Possible hate crime: Relatives of a Long Beach man who was shot and killed during a family reunion in a city park over the weekend said they believe the victim was targeted because he is black. Los Angeles Times
Heated debate: LAPD officials responded to concerns from privacy and civil liberties groups about the department's use of data in fighting crime at a special meeting of the Police Commission on Tuesday. Los Angeles Times
Returning to the limelight: Judge Alex Kozinski, who quit over harassment allegations, has reemerged cautiously in public life, dismaying those who accused him. Washington Post
On TV: Women are speaking out, accusing former USC gynecologist George Tyndell of sexual misconduct. He denies the charges. ABC News
THE ENVIRONMENT
Off limits: Parts of Yosemite National Park have been closed as the raging Ferguson fire moves closer, authorities said Tuesday. Los Angeles Times
Sad: A Huntington Beach man was found dead after he apparently fell and hit his head while hiking in Death Valley National Park last week, authorities said. Los Angeles Times
CALIFORNIA CULTURE
It's not over: Although Walt Disney Co. has reached a tentative contract agreement with four unions at the Disneyland Resort in Anaheim, the media giant and its workers have plenty of fight left in them when it comes to wages for the resort's 30,000 staffers. Los Angeles Times
Good news: Your Tesla Model 3 is finally ready. Bad news: It may take weeks to get it serviced. Los Angeles Times
Bummer: A primo crop of marijuana was destroyed after a fire ripped through a grow facility in Monterey County on Monday. Leafly
Nice! The Vista Theatre in Los Feliz is getting an ice cream shop in the same building. Eater LA
Now you get your shot: "Hamilton" may be coming to movie theaters, exactly as audiences saw it on Broadway. Wall Street Journal
Click! The website L.A. Taco bears news of an evolving city. Columbia Journalism Review
CALIFORNIA ALMANAC
Los Angeles area: Partly cloudy, 94, Wednesday. Sunny, 92, Thursday. San Diego: Partly cloudy, 83, Wednesday. Partly cloudy, 82, Thursday. San Francisco area: Partly cloudy, 68, Wednesday. Cloudy, 68, Thursday. San Jose: Sunny, 85, Wednesday. Sunny, 84, Thursday. Sacramento: Sunny, 105, Wednesday. Sunny, 103, Thursday. More weather is here.
AND FINALLY
Today's California memory comes from Christina Pettro:
"My aunt worked as a secretary at the sheriff's station in Malibu in the '60s. I would visit her on weekends, and after I got my driver's permit, she'd let me drive up Highway 1 to Ventura. We'd leave early, about 8 a.m., on Sunday and I would drive her '57 T-Bird. It wasn't unusual for me to exceed the speed limit, and usually we wouldn't see more than a couple of cars on the highway. It's hard to imagine little or no traffic or speeding up the highway on a Sunday morning these days."
If you have a memory or story about the Golden State, share it with us. Send us an email to let us know what you love or fondly remember about our state. (Please keep your story to 100 words.)
Please let us know what we can do to make this newsletter more useful to you. Send comments, complaints and ideas to Benjamin Oreskes and Shelby Grad. Also follow them on Twitter @boreskes and @shelbygrad.
---