Newsletter: Essential California: Why San Francisco banned cashless stores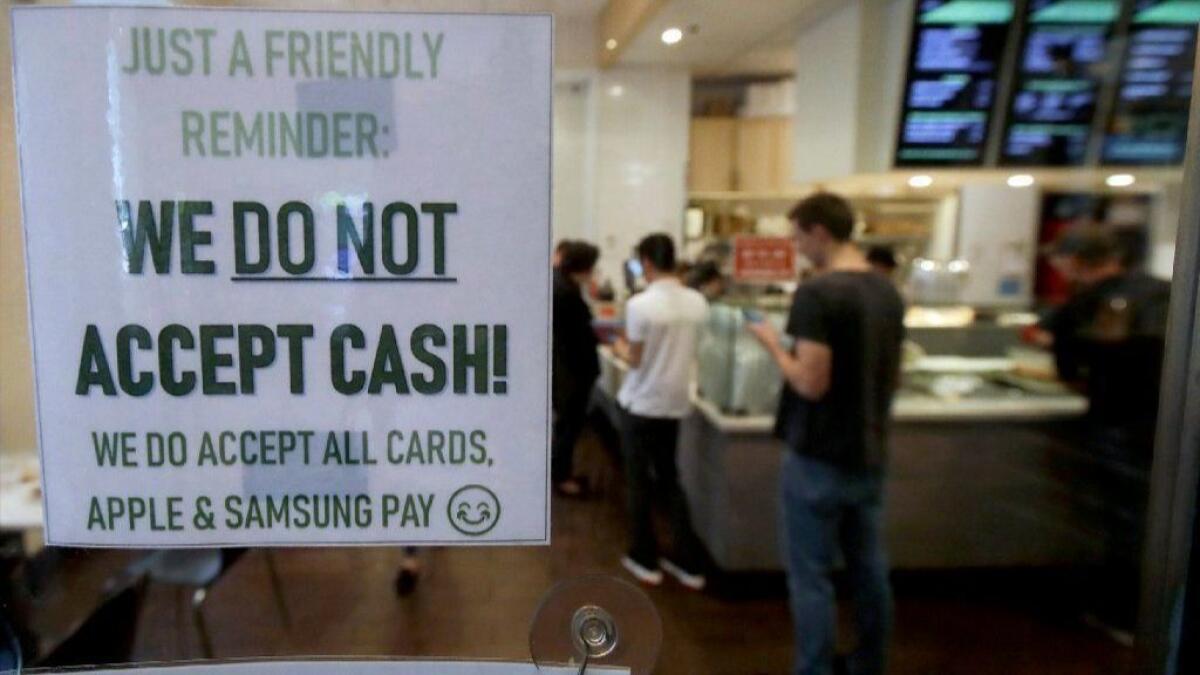 Good morning, and welcome to the Essential California newsletter. It's Wednesday, May 8, and I'm writing from Los Angeles.
Trying to describe the outpost of the fast-casual chain Organic Coup at 10th and Market streets in San Francisco feels a little like unpacking a series of Bay Area-themed Russian nesting dolls.
Yes, it's in a fancy food hall, but that food hall is also on the ground floor of what's colloquially referred to as the Twitter building. Yes, it's in the Twitter building, but the corporate offices for Uber and Square are both within a one-block radius. Yes, the kiosk serves fried chicken sandwiches and tater tots, but it's also USDA-certified organic fast food. And yes, after swiping your credit card or using Apple Pay to finish your order, the air-chilled, coconut-oil fried chicken you receive will be encased in performatively woke packaging with slogans like "Taste the revolution" and "Eat your peaceful protest."
The one thing you wouldn't be able to find at Organic Coup is a cash transaction. Like a growing number of largely fast-casual restaurants in both San Francisco and Los Angeles (as well as other cities), Organic Coup has been entirely cashless. But soon that will change.
On Tuesday, San Francisco's Board of Supervisors voted to ban cashless brick-and-mortar businesses, citing the need to keep San Francisco as an inclusive place for all residents.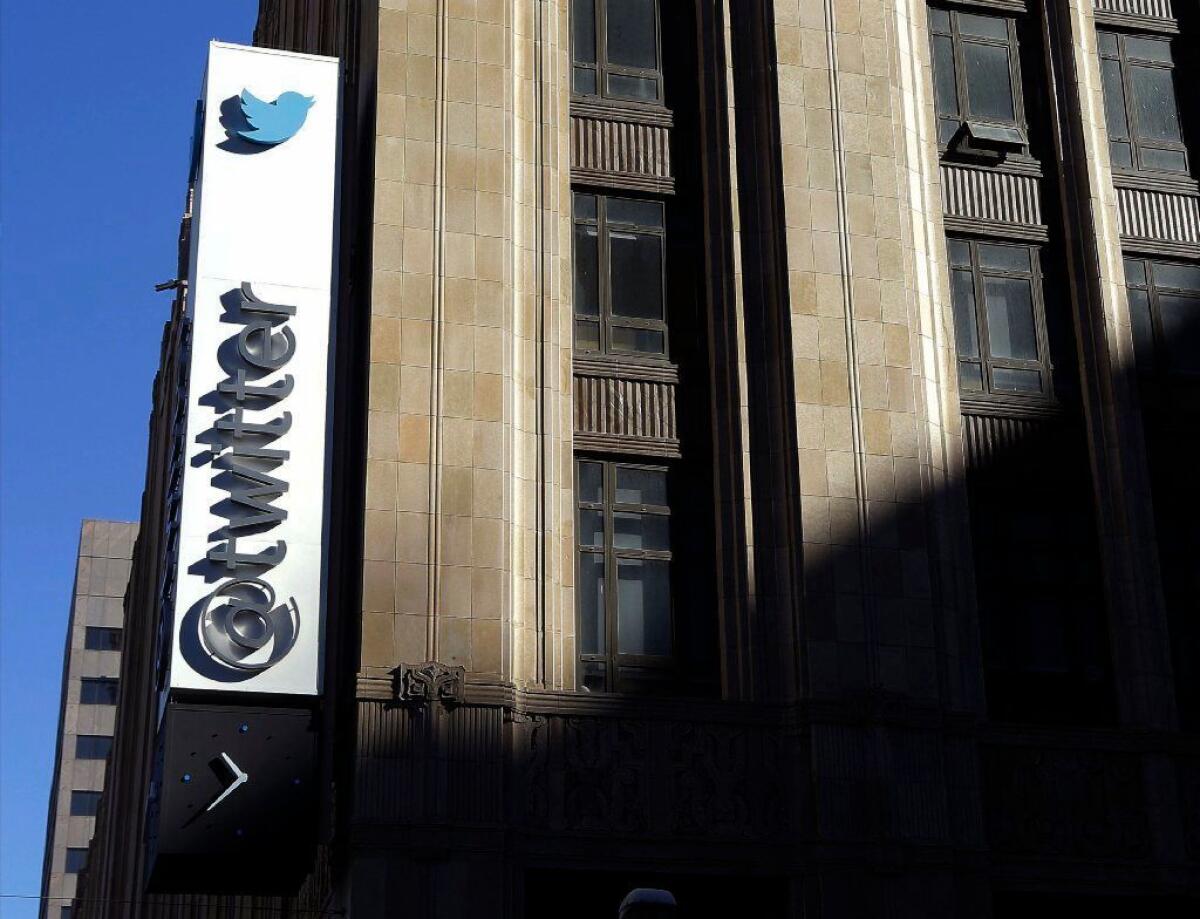 Sure, you can barely afford your rent, and the condo construction down the street means there's worse news to come. But amid gentrification wars, rapid displacement, crushing homelessness rates and the occasional EPCOT-ization of cultural authenticity in our downtowns, relatively little ink has been spilled over the cashless trend — and what it says about the future of our cities.
There are a number of very legitimate reasons a business might prefer to be cashless, ranging from security (no cash-stuffed safe to be robbed) to efficiency (less time spent counting bills between orders) to cost (banks charge a fee on cash deposits).
But the net effect still remains one of exclusion. Take Organic Coup, for instance. It's definitely not dirt-cheap, but with most meals priced at $9.99, it's exactly the kind of relatively healthy, relatively affordable restaurant that should be applauded for its accessibility to a diverse range of customers. Remove cash transactions and it becomes a place where only certain kinds of people are welcome, and others are systematically barred from participating in economic life.
(See also: "Cashless Restaurants: When Convenience Turns Classist" from Eater)
There is plenty else to be said about what types of stores and restaurants are intended for whom (and who else may be priced out). But at the bare minimum, transactions should be accessible to all residents, if they choose to partake.
In Los Angeles and San Francisco, targeted exclusion of the homeless is a frequently cited complaint around the rise of cashless establishments, but the customer base being filtered out actually extends far beyond the unhoused.
An estimated 8.4 million American households are "unbanked," meaning they do not having a checking or savings account. Unsurprisingly, low-income individuals and people of color are far more likely to be unbanked. In 2017, 17% of black households and 14% of Latino households in the U.S. had no bank account, according to federal data.
The percentage of black and Latino San Franciscans without access to bank accounts — and therefore, likely unable to participate in cashless transactions — could be staggeringly higher. A 2005 study commissioned by the city and cited by the Board of Supervisors estimated that as many as 50% of black and Latino households in San Francisco could be unbanked.
With Tuesday's unanimous vote, San Francisco joins Philadelphia, New Jersey and Massachusetts in barring cashless stores and restaurants. Sweetgreen, a famously cash-free purveyor of upscale salads, also recently announced plans to introduce cash transactions at all locations by the end of the year.
Sure, paper money is plenty antiquated, and our ultimate future will undoubtedly be cashless. But while we're still muddling through the here and now, it might be worth taking a look around that cool, cashless coffee place that just opened around the corner. Who is it for, and who don't you see?
And now, here's what's happening across California:
TOP STORIES
More than two years into the Trump presidency, California has leaned into its role as chief antagonist — already suing the Trump administration more times than Texas took President Obama to court during his eight years in office. And the state is winning nearly all its environmental cases. Los Angeles Times
Uber and Lyft drivers will be striking Wednesday to protest low pay, ahead of Uber's IPO on Friday. Drivers in San Francisco plan to protest at noon outside Uber HQ before turning their apps off for 12 hours. L.A. drivers plan to strike for a full 24 hours (from 12 a.m. Wednesday to 12 a.m. Thursday), in addition to a planned rally at LAX. Curbed
Get the Essential California newsletter »
L.A. STORIES
Los Angeles County Sheriff Alex Villanueva told The Times he will revive a drug team that was sharply criticized for disproportionately stopping Latino drivers on the 5 Freeway but said the unit would follow strict constitutional guidelines to prevent racial profiling. The unit's approach first came under scrutiny in a Times investigation in October. Los Angeles Times
An Inglewood City Councilman faces fines for accepting free Rams tickets from the team. Los Angeles Times
East Hollywood's Union Swapmeet will soon be torn down, but for years it sustained immigrant entrepreneurs and was a gathering place for shoppers far from home. Curbed LA
Your support helps us deliver the news that matters most. Subscribe to the Los Angeles Times.
POLITICS AND GOVERNMENT
Advocates have long said that suspending sales taxes on diapers and tampons would help struggling women and families. Now, Gov. Gavin Newsom is embracing the idea. Los Angeles Times
House Speaker and Californian Nancy Pelosi is getting roasted on Twitter for trying to steer Democrats away from impeachment. SF Gate
(See also: "How Ted Lieu became Trump's top Twitter critic" in the San Francisco Chronicle)
San Francisco's Board of Supervisors is changing its tune on big tech and looking to tax the industry for some of the problems it has exacerbated in the city. San Francisco Chronicle
CRIME AND COURTS
A California prison administrator is in hot water for reportedly watching more than 2,200 YouTube videos while on the clock. Sacramento Bee
THE ENVIRONMENT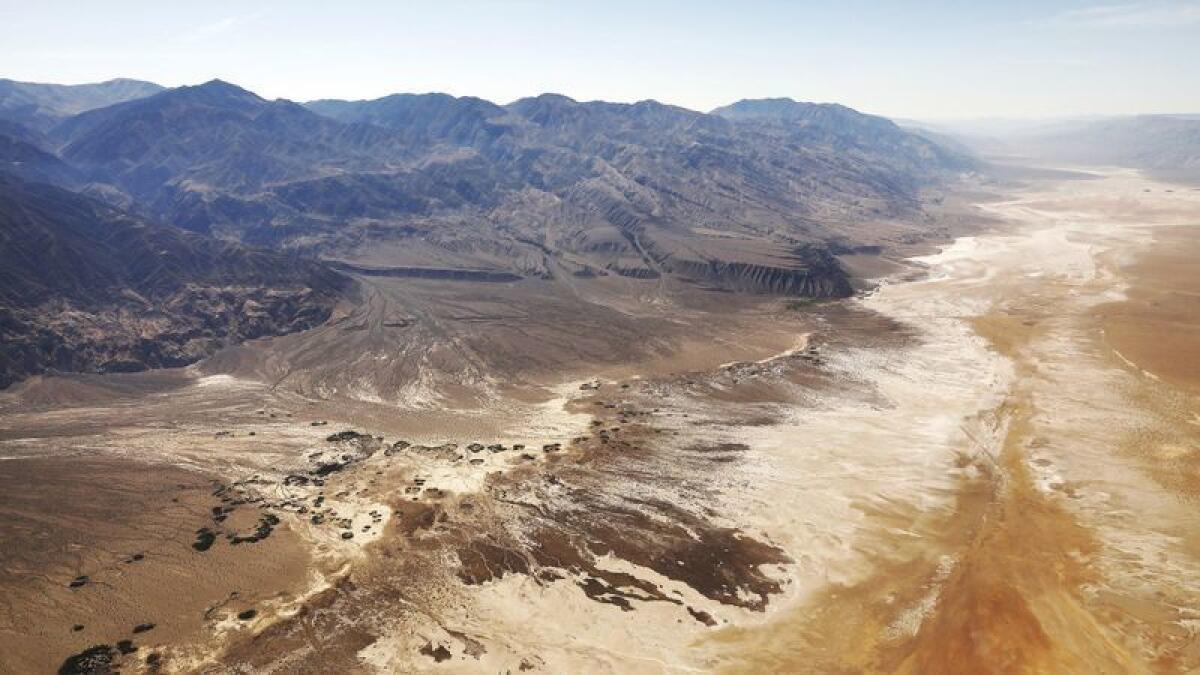 Lithium is a key component of rechargeable batteries used in electric vehicle production. But a recent request to drill for lithium near Death Valley has environmental groups up in arms. Los Angeles Times
CALIFORNIA CULTURE
From kitsch to niche history, here are 28 unusual museums to visit in Southern California. San Gabriel Valley Tribune
A TV show about the Great College Admissions Scandal of 2019 is now in the works. The limited-series show will be based off of a forthcoming book by two Wall Street Journal reporters. The Hollywood Reporter
CALIFORNIA ALMANAC
Los Angeles: partly sunny, 67. San Diego: morning showers, 65. San Francisco: partly sunny, 64. San Jose: sunny, 75. Sacramento: partly sunny, 84. More weather is here.
AND FINALLY
Here if anywhere in America, I seem to hear the coming footsteps of the muses.
— William Butler Yeats, on a visit to Los Angeles in 1925
If you have a memory or story about the Golden State, share it with us. (Please keep your story to 100 words.)
Please let us know what we can do to make this newsletter more useful to you. Send comments, complaints, ideas and unrelated book recommendations to Julia Wick. Follow her on Twitter @Sherlyholmes.