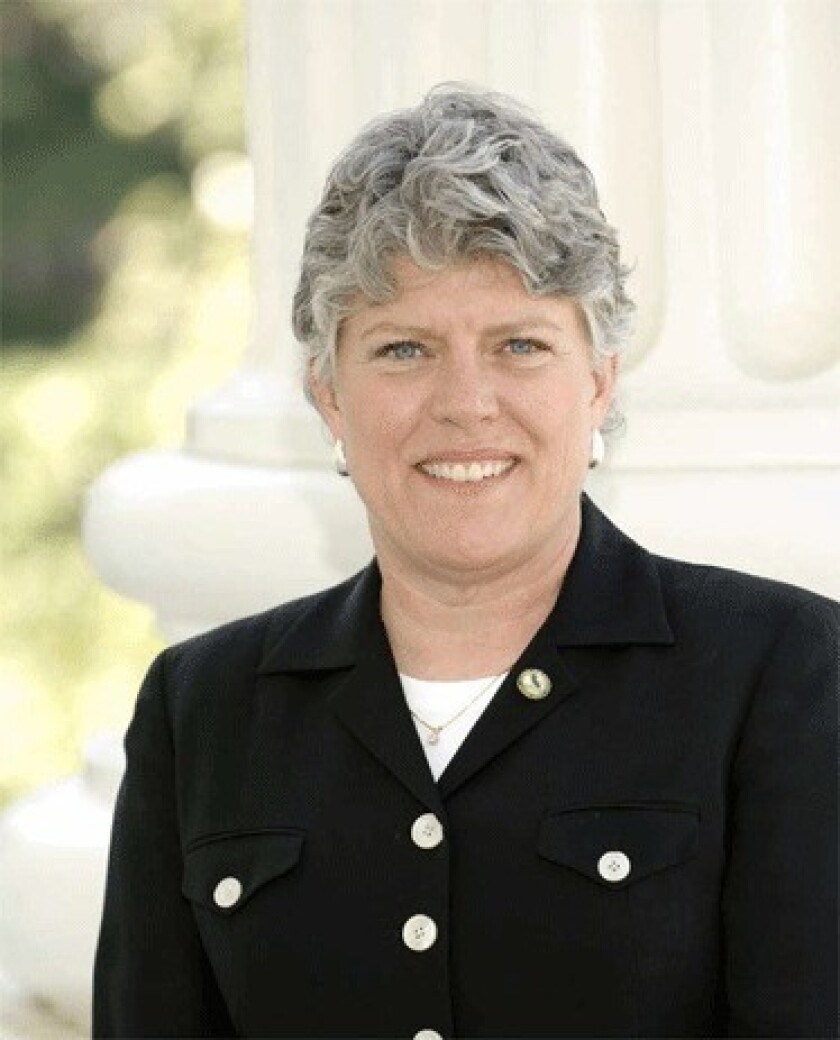 Redistricting of the state's congressional seats led to retirement announcements by two Southern California GOP stalwarts. Republicans will miss them. There's a good chance Democrats will as well, because even though they may not yet appreciate the fact, Elton Gallegly and David Dreier are moderates (especially by today's standards) who have focused on sound policy more often than ideology.
Dreier served in what formerly was the 26th District, covering foothill cities from La Cañada Flintridge to Rancho Cucamonga, and north to the rim of the San Gabriel and San Bernardino mountains. That district has now been moved west to cover Ventura County, except for most of Simi Valley and a thin coastal strip extending north from Ventura — and in the move it put Gallegly into the same district as Republican colleague Buck McKeon. Opting against a GOP version of the Howard Berman-Brad Sherman combat that is playing out for Democrats a few miles west, Gallegly decided, like Dreier, to step down. That left Ventura County voters to choose in the June primary among several Democrats, a Republican and an intriguing candidate, Linda Parks, who had spent time in each party and told voters that as an independent she was the perfect fit for a fiscally conservative but environmentally progressive county.
Voters opted instead for the tried and true and set up a November showdown between Democratic Assemblywoman Julia Brownley and Republican state Sen. Tony Strickland. Brownley is by far the better choice for Ventura County.
ENDORSEMENTS: The Times' recommendations for Nov. 6
Brownley has been sharply focused on the quality of education and schools from the time she served on the Santa Monica-Malibu school district board. In the Assembly, she has pushed for measures to reexamine the funding formulas for K-12 schools, to promote environmental protection and to advance renewable energy.
On social and economic policies, centrists in the district who have been comfortable with Gallegly or Dreier will find Strickland far more inflexible — and not in a good way. He's a leader in California of Grover Norquist's no-tax pledge movement and sometimes veers more toward "tea party" economic policy than traditional Republican fiscal responsibility. He calls for decreasing taxes while at the same time demanding greater defense spending. Brownley has worked hard to make decent healthcare more accessible to Californians and supports marriage rights for same-sex couples; Strickland takes the party line against "Obamacare" and gay marriage. Brownley supports investment in infrastructure and technology; Strickland wants deep cuts.
Ventura County is split pretty much down the middle between Democrats and Republicans, with a fairly large and increasing number of independent voters, making the 26th one of the few truly swing districts in California's congressional delegation. Partisans from each side probably made up their minds months ago, but moderates who were comfortable with the real-world pragmatism of Gallegly and Dreier and are looking for someone in the same mold won't find him in the ideologically rigid Strickland.
The Times endorses Brownley in the 26th Congressional District.
---