6 Images
Beyond MLK: Let's celebrate some of America's unsung heroes this Black History Month
"Eleven years before [Rosa] Parks refused to surrender her seat to a white man on an Alabama bus, Irene Morgan did the same thing on a Greyhound bus in Virginia. But Morgan's response was far from soft-spoken," writes DeRamus. "She first refused to let the young, baby-carrying woman sitting next to her give up her seat. Morgan then ripped up her arrest warrant and threw it out a window. The high-heels-wearing Morgan also kicked a sheriff's deputy in what she called 'a very bad place.' When another deputy tried to touch her, she tore his shirt."
Above: The civil rights pioneer in 2000.
(Kyndell Harkness / Associated Press)
"NAACP lawyers appealed Irene Morgan's 1944 arrest and fine all the way to the U.S. Supreme Court. That resulted in a 1946 decision ending segregation on interstate buses," writes DeRamus. "In the South, though, some Greyhound drivers ignored the ruling. As a result, young white and black activists began testing the decision by riding together on interstate buses. Often arrested and sometimes beaten, they became known as Freedom Riders. One rider was Bayard Rustin, who would later organize the unforgettable 1963 March on Washington."
(Dugald Stermer / For The Times)
"The scientific contributions of George Washington Carver are celebrated each February, and rightly so," writes DeRamus. "But what about Carver's good friend Claude Harvard, whose automatic piston pin inspection device was one of the stars of the 1933-34 Chicago World's Fair? The son of a Georgia sharecropper and a maid, Harvard worked for Ford Motor Co., where he invented a machine that inspected piston pins and rejected faulty ones at the rate of 1,500 an hour. He also created a process enabling workers to roll steel into thinner, stronger sheets, which Ford sold to U.S. Steel for a quarter of a million dollars. Harvard helped build testing devices for two-way car radios for Detroit's Police Department as well. Later, he brought together George Washington Carver and Henry Ford."
Above: Ford Motor Co.'s Highland Park Plant is seen in 1913.
(Ford Motor Co. / AFP/Getty Images)
"Another of my nominees for attention this month is a mixed-race woman named Edmonia Lewis, who battled prejudice against women, African Americans and Native Americans to become a skilled sculptor in the 19th century," writes DeRamus. "Some prospective customers found it so hard to believe she'd created the pieces she sold that they demanded to watch her work."
(Walters Art Museum)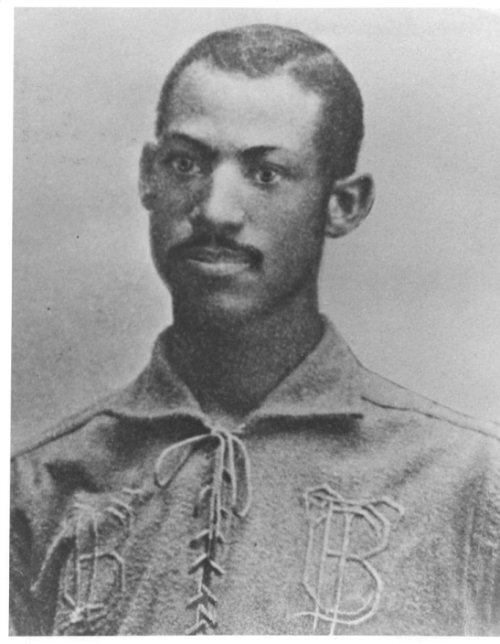 "Moses Fleetwood Walker integrated Major League Baseball (with the Toledo Blue Stockings) in 1884, 63 years before Jackie Robinson joined the Dodgers," writes De Ramus. Fleetwood "also received patents in 1891 for an exploding artillery shell."
(Courtesy of the National Baseball Hall of Fame Library)
"Moses Rodgers and other blacks owned highly productive gold mines outside Stockton," writes DeRamus.
Above: Rodgers' house.
(Michael Aivaliotis / Handout)