Readers React: Centennial will burn. Allowing it to be built would be environmental malpractice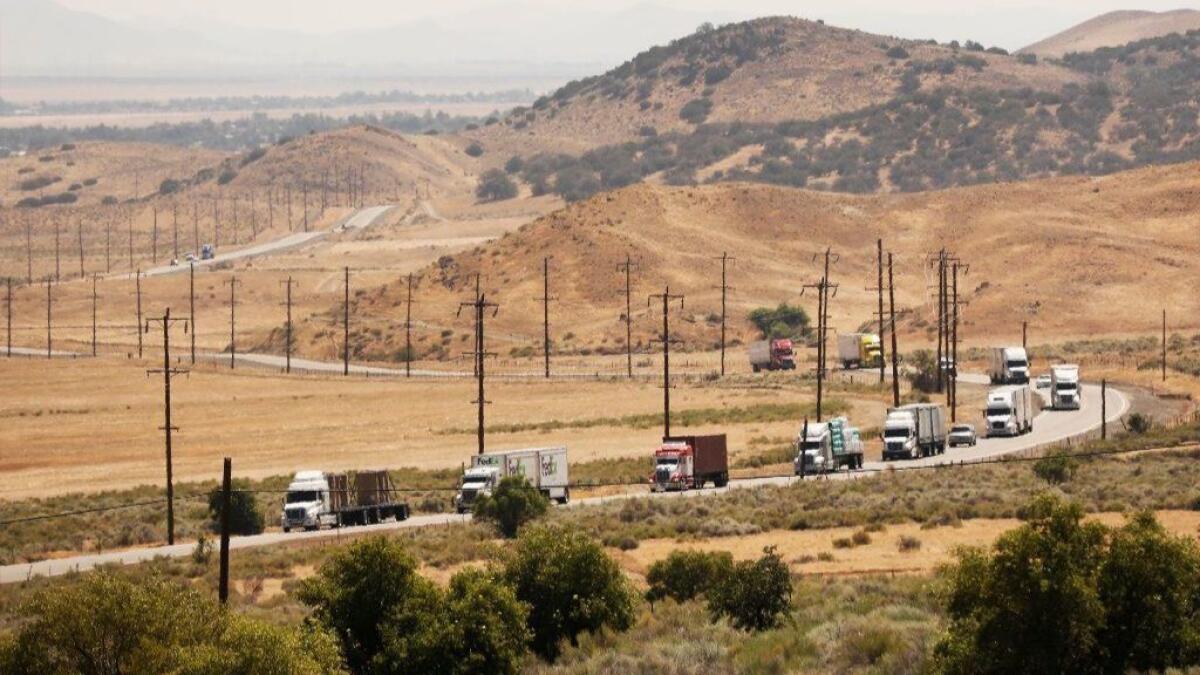 To the editor: Before the Camp fire, the Sierra Nevada foothill town of Paradise had a population of about 26,000. The fire killed 85 people and destroyed more than 18,000 structures.
Tejon Ranch Co. proposes to build 19,000 homes in its Centennial development located in the uninhabited northwest corner of Los Angeles County for a projected population of about 27,000. From 1964-2015, the California Department of Forestry and Fire Protection recorded 31 fires on or near the Centennial site without the additional risk of an urban interface.
There is no if, only when. When will Centennial burn? How many lives will be lost? How many homes will be lost? At what cost? Who will pay?
Is it possible for the Los Angeles County Board of Supervisors, which must decide whether to approve Centennial, to learn from mistakes made in Butte County?
Hester Bell, Altadena
..
To the editor: As a scientist deeply concerned by the growing number of California communities devastated by wildfire, I appreciate the Los Angeles Times highlighting how new sprawl developments like Centennial put people in harm's way.
But the Centennial developer's assertions that fire risk is abated by "fireproofing" structures and building new fire stations are irresponsible and misleading. Most fires are started by people, and those measures won't stop fires from igniting.
Two recent studies by researchers at the U.S. Geological Survey and the Conservation Biology Institute found that leapfrog developments in fire-prone areas actually lead to increased fire risk. Natural areas that have burned in the past will likely burn again. It's only a matter of time before Centennial leads to more human ignitions, further burdening already strained firefighting resources.
To truly safeguard people from wildfire, Los Angeles County should stop green-lighting new housing developments in natural areas highly prone to fire.
Tiffany Yap, Oakland
The writer is a scientist at the Center for Biological Diversity.
..
To the editor: Greed doesn't care about you or the environment.
The exploitation of Southern California continues. We don't have as much of a housing shortage as we do an overabundance of people.
You can't pour 20 ounces of liquid into a 12-ounce container, but greed will try.
Everything about the Centennial project sounds wrong, and they want to build it anyway. Disgusting.
Scott Hobson, Brea
Follow the Opinion section on Twitter @latimesopinion and Facebook
A cure for the common opinion
Get thought-provoking perspectives with our weekly newsletter.
You may occasionally receive promotional content from the Los Angeles Times.