Readers React: Removing domestic violence as grounds for asylum sends a chilling message to survivors in U.S.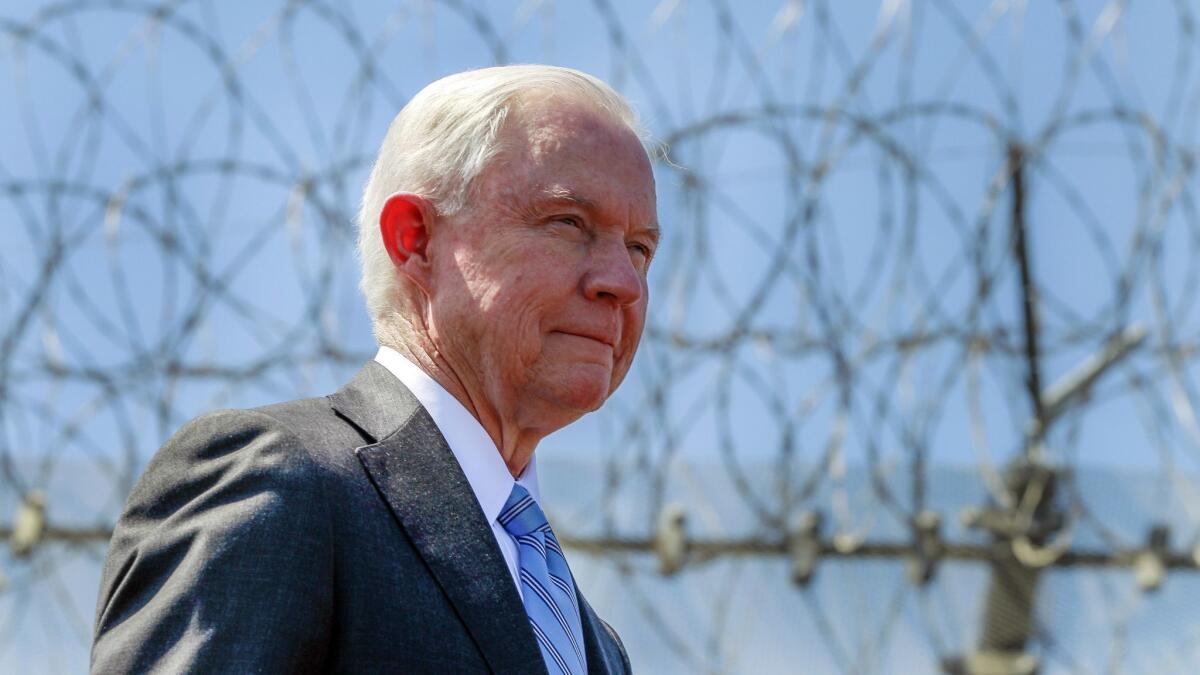 To the editor: I was heartened to see coverage of the Trump administration's decision to block victims of domestic abuse from receiving asylum in the United States.
This decision by the administration is a step backward for domestic violence survivors and families. It sends a message — to immigrants and to U.S. residents — that you won't be taken seriously, or that you can inflict harm, because domestic violence is a "private crime." This attitude encourages people to turn a blind eye to violence and suffering and only serves to perpetuate the cycle of domestic violence.
We should be doing everything we can to interrupt this cycle by protecting everyone who is impacted by domestic violence and providing a safe and healthy environment.
Lucia Corral Peña, San Francisco
..
To the editor: I'm certain that the narrative crafted in the story, "U.S. decision on asylum casts a pall over immigrants fleeing gang violence," was meant to pull at the heartstrings of readers. But actually, it perfectly validates Atty. Gen. Jeff Sessions' decision.
Asylum has a distinct definition and a carefully carved out legal status in this country. Getting beaten up by your boyfriend doesn't even pass the smell test.
Life is unfair. Being born in Central America is unfair in our current lifetime. Trying to place the blame on the U.S. for deporting violent gang members to their home countries is laughable.
David Pohlod, Oak Park
..
To the editor: How much lower can we drag down the law by insisting on separating Latino parents and children who are coming as desperate units to seek asylum in the United States?
First, by our Constitution, we must give these poor people due process. Second, as a nation of immigrants, we should have empathy for these people, as it was our own parents a generation or two ago who came here from foreign lands seeking a better life.
We have shred both these mercies at the altar of racism. If these people were from Norway, I am sure we would not be doing this.
Murtadha A. Khakoo, Fullerton
Follow the Opinion section on Twitter @latimesopinion and Facebook
A cure for the common opinion
Get thought-provoking perspectives with our weekly newsletter.
You may occasionally receive promotional content from the Los Angeles Times.