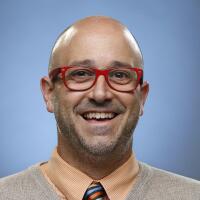 Chris Keller was a graphics editor at the Los Angeles Times from 2017 to 2020.
Latest From This Author
Here are key dates and events on the the 2020 presidential election calendar, including dates of debates, caucuses, primaries and conventions.

As he has in three USC Dornsife/Los Angeles Times polls conducted in April, July and August, former Vice President Joe Biden leads the field of contenders for the Democratic presidential nomination.

Recent Democratic primary polls show Joe Biden leading the 2020 race, with Bernie Sanders and Elizabeth Warren next behind him.

Joe Biden's "Go to Joe 30330" debate flub leads to a run on internet domain names.

The wildfires that ripped through Northern California this month destroyed at least 8,400 homes and buildings, according to state officials.