California regulators propose replacing PG&E natural gas plants with energy storage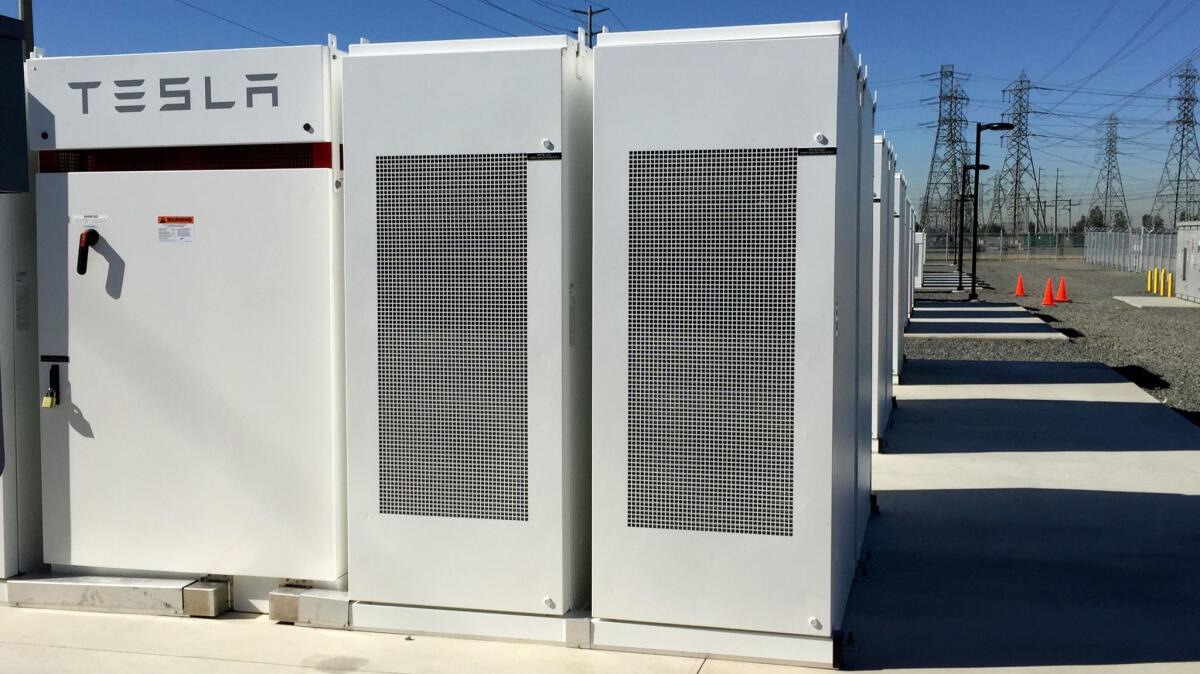 State regulators want Pacific Gas & Electric Co. to replace three natural gas plants with energy storage, a move that represents another significant step toward a clean energy future.
The California Public Utilities Commission will vote Jan. 11 on the proposal that would require PG&E to seek clean alternatives to replace the three fossil-fuel plants.
Houston-based Calpine, which owns the plants, and the California Independent System Operator, which runs the state's electric grid, argue that the gas-fueled plants are needed to ensure reliability in the local areas they serve.
The three Northern California plants — in Feather River, Yuba and Metcalf — don't have long-term contracts with utilities, but have been identified by Cal-ISO as facilities that should remain in operation to support the electric grid when needed.
Regulators said in a press release Wednesday that any potential needs the natural gas plants provide can be met with clean energy, particularly battery storage.
"Energy storage is a clean energy resource that can be fast-responding, reliable and constructed in a short time frame," the commission said in its statement.
In January, Tesla Inc. and Southern California Edison unveiled one of the world's largest energy storage facilities, which was ordered up and installed in three months.
The Rosemead-based utility uses the collection of lithium-ion batteries, which look like big white refrigerators, to gather electricity at night and other off-peak hours so that the electrons can be injected back into the grid when power use jumps.
The facility at Edison's Mira Loma substation in Ontario contains nearly 400 Tesla PowerPack units on a 1.5-acre site, which can store enough energy to power 2,500 homes for a day or 15,000 homes for four hours.
The push to replace the PG&E power plants with storage follows investigations by the Los Angeles Times earlier this year that showed the state approved numerous power plants and overbuilt the the electricity system, primarily with natural gas facilities.
And California has so much clean energy that it has to shut down some plants while paying other states to take the power California can't use.
The overbuilding and related costs have added $6.8 billion more to utility customers' bills than they paid in 2008, even though consumers are using less electricity than they were nine years ago.
For more energy news, follow Ivan Penn on Twitter: @ivanlpenn