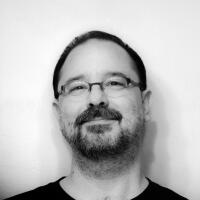 John Scalzi
John Scalzi, author of the bestselling "Old Man's War" series, is the former president of the Science Fiction and Fantasy Writers of America. His novel "Redshirts" won the 2013 Hugo Award for Best Novel. In addition to publishing more than a dozen books, Scalzi served as creative consultant on the television series "Stargate: Universe" and was writer for the video game Midnight Star. Raised in the eastern San Gabriel Valley, Scalzi now lives in Ohio.

Latest From This Author
Cory Doctorow is literally the first author I met after I became a science fiction author — our mutual editor Patrick Nielsen Hayden paired us up at the 2003 World Science Fiction Convention, which took place in Cory's then-hometown of Toronto.

If you had the misfortune to be on the Internet this week — and who among us was not, alas?

Nearly everyone who has been in science fiction over the last 60 years has a Harlan Ellison story, and I have two.

It's less than an hour since the news broke that Ursula K.

Here is a very real and true thing: 2017 is making it really hard to be a science fiction writer.

As a writer of liberalish tendencies, and one with an active — meaning, loud — political and social presence online, I am often accused (particularly on Twitter, the Wild West of social media) of being a "coastal elite."

It's not a great secret that Donald Trump and his incoming administration are not hugely beloved by America's creative class — the difficulty Trump is having in finding performers for his inauguration is only the most obvious manifestation of this.

Out on the Internet, along with the many heart-touching tributes to Carrie Fisher, photographs of her as Leia Organa, either as princess (the original trilogy) or general (from "The Force Awakens") and with her beloved French bulldog Gary, there's another picture, originally placed there by cinema documentarian Will McCrabb, showing a page of the script of "The Empire Strikes Back."

Just a few days until the election, and a writer's thoughts naturally turn to dystopias.