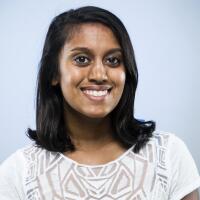 Priya Krishnakumar is a graphics and data journalist at the Los Angeles Times. Previously, she has worked at the Washington Post, Patch Media and Northwestern University's Knight Lab. She's a Northern California native and graduated from Northwestern University in 2014 with a degree in journalism. She also refuses to stop talking about how amazing the weather is in L.A.

A timeline charts the waits of three L.A. County Department of Health Services patients whose records were reviewed as part of a Times investigation that found long, sometimes deadly delays for treatment for thousands of patients.

Even with budget cuts, police spending in Los Angeles will reach about $3 billion a year. How did the LAPD come to consume to much of the city's 'unrestricted' money?

California reported 167 deaths Tuesday. It's the third time this month that California has broken a single-day record for deaths.

More than 750 people have been diagnosed with measles in the United States this year, the most cases nationwide in more than 20 years.

Gavin Newsom wasn't born rich, but he was born connected — and those alliances have paid handsome dividends throughout his career.

California has become a flag bearer in the nationwide resistance to Trump administration policies on immigration, the environment, regulation, government ethics and healthcare policy.

From a higher minimum wage to new vehicle fees and legal sales of recreational marijuana, an abundance of new laws awaits Californians in 2018.

When looking for an affordable apartment, economists generally recommend you spend no more than 30% of your gross income on rent and utilities.