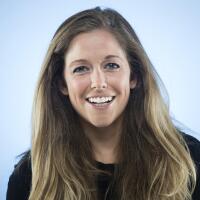 Stacey Leasca
Stacey Leasca is a former social media editor at the Los Angeles Times.
How to appropriately respond when family, friends, coworkers or strangers ask how you're doing, when you're not doing so well.

Trying to celebrate a birthday in quarantine? Here's advice from party planners and ideas for every age group.

Marina del Rey may be nestled between two neighborhoods that seem to get most of the attention — quirky Venice and the tech landscape of Playa del Rey — but it's not in any danger of being overshadowed: It's an ideal spot for a half-day getaway that conveniently takes you right to the water's edge.

Los Angeles Times social media editor Stacey Leasca stepped inside a Bay Area independent wrestling outfit to meet the participants behind the theatrical personas -- and to step into the ring and see what it takes to be a truly slammin' wrestler.