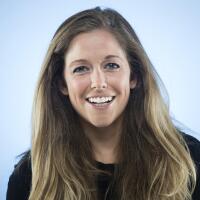 Stacey Leasca
Stacey Leasca is a former social media editor at the Los Angeles Times.
Marina del Rey may be nestled between two neighborhoods that seem to get most of the attention — quirky Venice and the tech landscape of Playa del Rey — but it's not in any danger of being overshadowed: It's an ideal spot for a half-day getaway that conveniently takes you right to the water's edge.

Los Angeles Times social media editor Stacey Leasca stepped inside a Bay Area independent wrestling outfit to meet the participants behind the theatrical personas -- and to step into the ring and see what it takes to be a truly slammin' wrestler.

More than 50 shows premiered on television this fall. Fifty.