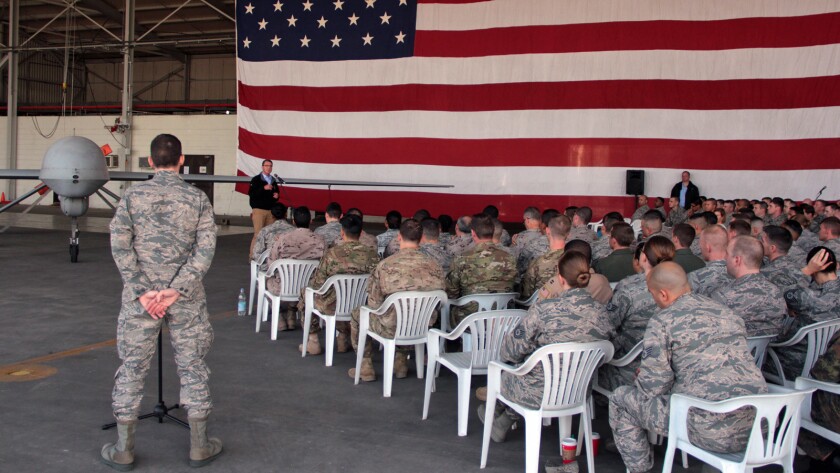 Transgender people were once banned from serving openly in the armed forces and may be again.
June 30, 2016 | Breakthrough
Defense Secretary Ash Carter announces that, effective immediately, transgender people will no longer be discharged or denied reenlistment in the military because of their gender identity.
July 26, 2017 | Enter Trump
In a series of tweets, President Trump calls for reinstating the ban on transgender people to serve openly in the military, reversing the Obama administration policy.
Aug. 28, 2017 | Lawsuit
Cathrine Schmid joins a lawsuit filed in Washington state against reinstating the transgender military ban. Among the plaintiffs are other transgender service members, the Human Rights Campaign and the Gender Justice League.
March 23, 2018 | New ban
Trump issues an order banning transgender individuals from serving in the armed forces except under "limited circumstances." The order bars anyone with gender dysphoria who is taking hormones or has already undergone a gender transition from enlisting. Currently serving troops diagnosed with untreated gender dysphoria will have to serve in their sex as assigned at birth and cannot take hormones or undergo gender reassignment surgery while in the military.
Nov. 23, 2018 | Ruling, please
The Trump administration asks the U.S. Supreme Court to rule on lawsuits challenging the transgender ban, seeking to bypass lower courts. Schmid's case is among the challenges.
Jan. 22, 2019 | Supreme Court
The Supreme Court lifts lower-court injunctions blocking the ban from going into effect, but declines to rule on the lawsuits seeking to have the ban overturned. One of the cases is sent back to a lower court in California, probably delaying a decision for a year or more.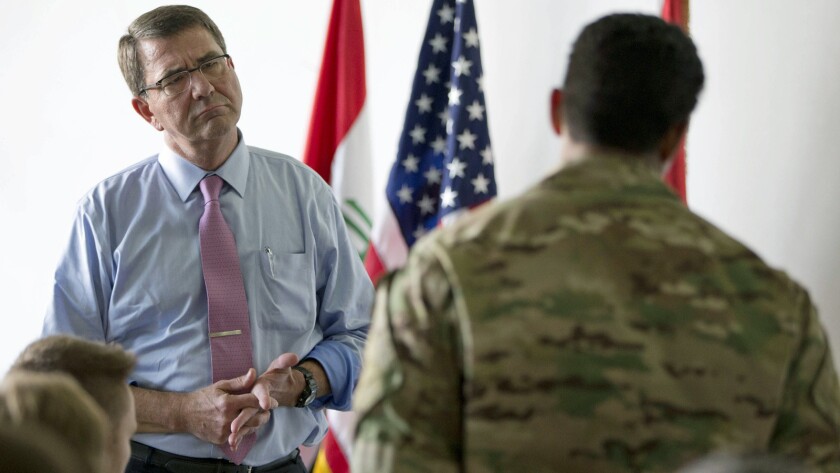 READ MORE: A transgender soldier who fought to wear the Army uniform wonders if it still fits »
Sources: Times research, court records
---