At least a dozen California GOP staffers quarantined in virus outbreak at convention
Reporting from Cleveland —
At least a dozen California GOP staff members at the Republican National Convention have been quarantined in their hotel rooms after becoming ill with what appears to be a highly contagious norovirus, also known as the cruise-ship virus, according to officials from both the California GOP and local health agencies.
"It looks like norovirus," said Pete Schade, the Erie County health commissioner. His department collected fecal samples from the afflicted staffers Tuesday morning and planned to take them to a state lab in the afternoon.
"As soon as we know a little bit more about what we're dealing with for sure, we'll have a better way of dealing with future precautions."
The 550-member delegation was warned of the outbreak by state GOP officials in an email at 2:40 a.m. Tuesday. They were advised to avoid shaking hands with others, to wash hands frequently, to avoid sharing food and to not use the delegation buses to the convention if they have any symptoms — all difficult rules to follow at a political convention.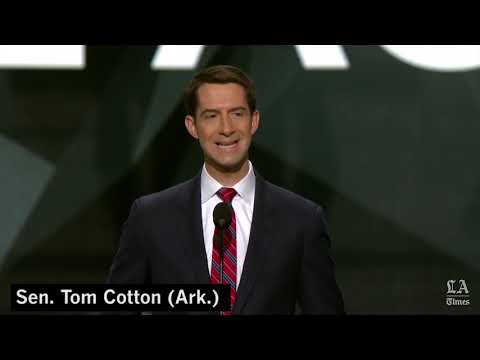 From reality TV stars to Donald Trump's wife, catch up quick on the opening day of the GOP convention. More coverage at latimes.com/trailguide
Martin Emigh, a delegate and rancher from Solano County, said he was hopeful that a previous bout would mean he was immune to the virus.
"That's my biggest hope right now," said the 53-year-old. "I had norovirus last winter. It was horrible. It will put you down."
But "I'm not going to weaken. We've got to make America great again," Emigh said, invoking presumptive GOP nominee Donald Trump's campaign slogan.
The stomach bug, which has gained notoriety in recent years for making hundreds of people ill aboard cruise ships, typically occurs in crowded settings such as daycare centers and nursing homes, according to the Centers for Disease Control and Prevention. It affects 19 million to 21 million people in the United States annually.
Live updates from the Republican National Convention »
The symptoms — stomach pain, nausea, vomiting, fever and diarrhea — are generally short-lived but can be dangerous, and even fatal, especially among the elderly and the very young.
The delegation is housed at the Kalahari Resort, an African-themed hotel connected to the nation's largest water park in Sandusky, Ohio, 60 miles from the convention in Cleveland. Officials with the hotel, who first alerted the county health department about the outbreak, did not respond to a request for comment.
"It's probably in the air," a state party official, who refused to be named discussing the outbreak, said outside of the delegation's breakfast Tuesday morning. "We're basically in a cruise ship."
Schade said he believed the virus was first contracted in California by an infant who traveled with one of the staff members to the convention.
State party officials realized they had a problem over the weekend and quarantined more than a third of their staff as they become ill. Meals, electrolyte-replacement drinks and Gatorade were delivered to the rooms of the sick people, who were released from quarantine once they had been symptom-free for 24 hours.
A couple of the staff members went to a local hospital to receive intravenous fluids.
No delegates, alternates or guests have reported becoming infected, but the risks are high. The staff members who became ill were in constant contact with the delegation, from filling the goodie bags they received upon check-in to handing out convention credentials every morning.
Over the weekend, staffers were seen frequently using small bottles of hand sanitizer. By Monday night, large towers of hand sanitizer had been placed throughout the delegation's section of the hotel.
For the latest on national and California politics, follow @LATSeema on Twitter.
MORE ON GOP CONVENTION
Day 1 of Trump's convention: Scattered in message, unruly in delivery
Where California's GOP delegation ranks: a hotel at a water park 60 miles from the convention
Shouting matches, plagiarism claims: Is the GOP convention's theme Make America Reality TV Again?
Get our Essential Politics newsletter
The latest news, analysis and insights from our politics team.
You may occasionally receive promotional content from the Los Angeles Times.