Obamacare repeal threatens health programs just as they're starting to work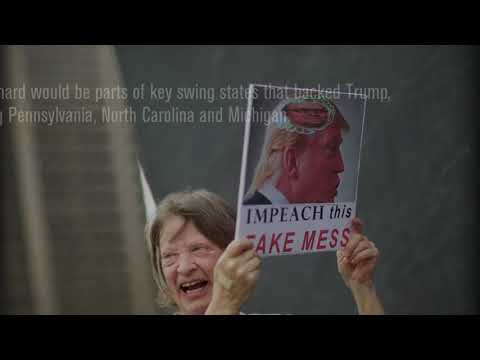 Analysis by the Los Angeles Times found voters in counties that went for Trump in November stand to lose the most under the American Health Care Act. 
Reporting from Denver —
Over the last four years, this city at the foot of the Rocky Mountains has quietly transformed how it cares for its poorest residents.
As hundreds of thousands of Coloradans gained health insurance through the Affordable Care Act, known as or Obamacare, Denver built an extensive new system to keep patients healthy, hiring dozens of mental health specialists and nurses, expanding dental clinics and launching efforts to help patients manage debilitating illnesses, such as diabetes and heart disease.
Now, the model is in jeopardy, just as Denver and other cities nationwide are beginning to reap its benefits.
Republican legislation to roll back Obamacare — slated to be voted on Thursday in the House — threatens to not only strip Medicaid coverage from millions of poor Americans, but also to take away the funding that has allowed communities like Denver to build better systems to care for them.
That is fueling rising alarm in cities such as Los Angeles, Cincinnati, Charleston, W.Va., and Boston, where safety net hospitals have also used the ACA's insurance expansion to take on underlying challenges that make lower-income Americans sick, including unsafe housing, poor diet and untreated mental illness.
In Denver, the loss of coverage would be devastating, said Dr. Bill Burman, who for the past year served as interim chief executive of Denver Health, the city's public healthcare system. "The insurance expansion has been absolutely critical to strengthening how we treat our patients. … I don't think we could absorb those kinds of cuts without paring back."
Particularly frustrating for Burman and other public health leaders around the country is the prospect that coverage may be stripped away amid growing evidence that this new approach is having an impact.
Denver Health, for example, has seen a slowdown in the growth of emergency room use since the coverage expansion began in 2014, with visits up just 4% between 2013 and 2016. By contrast, ER visits rose 15% in the previous three years.
A side-by-side comparison of Obamacare and the GOP's replacement plan »
At the same time, the health system has seen a major uptick in the use of outpatient health services at its clinics, a hopeful sign that patients may be seeking preventive care rather than waiting to rush to the hospital with something more serious.
Between 2013 and 2015, medical visits increased 17%, dental visits rose 32% and mental health visits almost doubled.
Dr. Aaron Hiegert, a dentist at Denver Health's newest community clinic, which opened last year, said many patients are finally able to get regular care thanks to the insurance expansion.
"We used to just do a lot of tooth pulling," Hiegert said, because that is what uninsured patients wanted since they couldn't afford more routine care. "Now we can develop treatment plans for fillings, root canals and other care. … There is so much pent-up demand. It's unbelievable."
Addressing dental health — like tackling depression and other mental health issues — can prevent other more serious medical problems.
"Medicaid expansion gave the safety net the resources and the flexibility to innovate," said Dr. Bruce Siegel, president of America's Essential Hospitals, an association of hospitals that care for poor patients. "It's making a difference."
Denver Health, which traces its origins to the city's frontier past when the first hospital cared for injured gunslingers, worked for decades to reach patients before they ended up in the emergency room.
Long considered a national model, the medical system developed an extensive network of primary care clinics in low-income neighborhood around the city.
But many uninsured patients, worried about affording even routine care, only sought medical care in an emergency.
That was devastating for patients' health. It also made it difficult for Denver Health to hire enough nurses, mental health counselors, dentists and others to meet patients' many health needs.
The Affordable Care Act began to fundamentally change that math.
With hundreds of billions of dollars of new federal aid, many states, including Colorado, extended Medicaid coverage to poor adults with no children, a population not historically eligible for the program. That fueled a nationwide coverage expansion that has driven the U.S. uninsured rate below 9%, nearly half what it was when the law was signed.
At Denver Health, the number of uninsured patients fell by more than 30% between 2010 and 2015. At the same time, the number of patients with Medicaid coverage nearly doubled.
Doctors, nurses and others almost immediately saw a flood of needy patients, many of whom had skipped vital care, sometimes for years.
Jennifer Grote, a Denver Health psychologist, recalled getting called in to help a new Medicaid patient who had refused to get several recommended tests. Grote said the man burst into tears when she explained to him that he wouldn't have to pay for the tests because he now had health insurance.
The surge of insured patients also meant a shot a revenue for Denver Health, which was already working on ways to build a more comprehensive system of care that could offer patients more than just a 10-minute office visit with an overworked physician.
That meant, for example, putting mental health specialists in the system's primary care clinics who could work hand-in-hand with doctors on underlying issues like depression that often prevent patients from dealing with their other medical needs.
Altogether, Denver Health has added more than 40 new mental health specialists, pharmacists and so-called navigators, who help poor, very sick patients get needed medical care and support services, such as transportation and in-home assistance.
Denver Health also now has a special clinic for patients who frequently end up in the emergency room, many of whom are homeless and suffer from mental health issues.
Last April, the system opened a new primary care clinic on Denver's West Side that includes an urgent care center and new dental offices, where Hiegert practices.
And Denver Health added new mental health counselors at its network of 17 school-based clinics.
"We are not seeing patients by ourselves anymore," said Dr. Jeanne Rozwadowski, a veteran primary care physician at Westside Community Clinic, one of Denver Health's nine community health centers around the city.
Rozwadowski said particularly frustrating before the ACA had been her limited ability to help poor patients with obvious mental health needs. "I'd say, 'Here's a pill. Come back and see me in two weeks,'" she said.
Since the clinic added a mental health counselor, however, Rozwadowski and other physicians and nurses routinely walk their patients down the hall to get extra help.
The new team helped one of Rozwadowski's diabetic patients, who for years had been unable to control her diet or blood sugar, finally begin working on her health. "It was like she was a new woman," Rozwadowski said.
For Alejandro Gongora, a 56-year-old auto repairman who gained Medicaid coverage through the healthcare law, Denver Health's expanded dental services allowed him to get dental implants he never thought possible.
"It's the best thing that has ever happened to me," he said. "I feel like I am starting my life again." Gongora is now back at work.
Reporting for this story was supported in part by funding from the Clinical Excellence Research Center at Stanford University.
ALSO
After a day of trying to close the deal, Trump remains short on healthcare votes
Here's an idea for legislators: Figure out how to pay for a spending bill before proposing it
Millions more would be uninsured under GOP healthcare plan, independent analysis shows
Get our Essential Politics newsletter
The latest news, analysis and insights from our politics team.
You may occasionally receive promotional content from the Los Angeles Times.