What Republicans still need to do before voting on a tax plan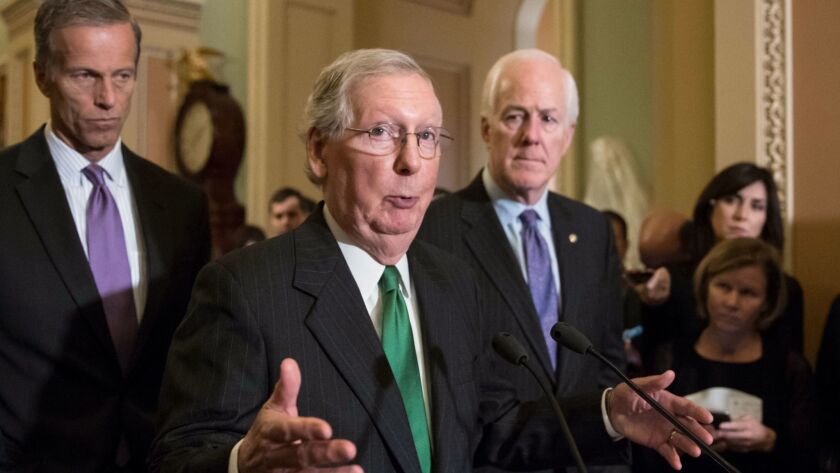 Even after Senate passage of the budget resolution, Congress still faces some hurdles before it can tackle tax reform. Here are the next steps:
1.
Since the Senate version is different from the one already passed by the House, the budget measure must go to a conference where the two are reconciled. A vote on that could be held by the end of October.
2.
Once the reconciled budget resolution passes both the House and Senate, the House Ways and Means Committee is expected to unveil the tax bill, based on the "Big Six" framework agreed to by the leading House and Senate Republicans and White House advisors, including Treasury Secretary Steven Mnuchin.
3.
Ways and Means Committee begins marking up the bill – a painstaking process of amendments and other changes to set more details and win support. Many of the most thorny issues – including which deductions to eliminate or reduce – will happen here.
4.
After passage by committee vote, the measure moves to the House floor. Leaders are aiming for a vote before the Nov. 16 Thanksgiving break.
5.
If it passes the House, the bill moves to the Senate Finance Committee, where it will again be marked up and voted on.
6.
The Senate is aiming for passage in December. Thanks to the passage of the budget resolution, Republicans will only need 50 votes, rather than the usual 60 to break a filibuster, since Vice President Mike Pence can cast a tie-breaking vote. Senate Majority Leader Mitch McConnell indicated a vote could slip into next year.
7.
If the Senate and House versions are different, the bill goes to conference, where it will have to be reconciled and voted on again.
8.
Bill goes to the president for signature.
---
---
Get our Essential Politics newsletter
The latest news, analysis and insights from our politics teams from Sacramento to D.C.
You may occasionally receive promotional content from the Los Angeles Times.