Parents complain to FCC about airing of vulgar Trump recording and threaten to sue CNN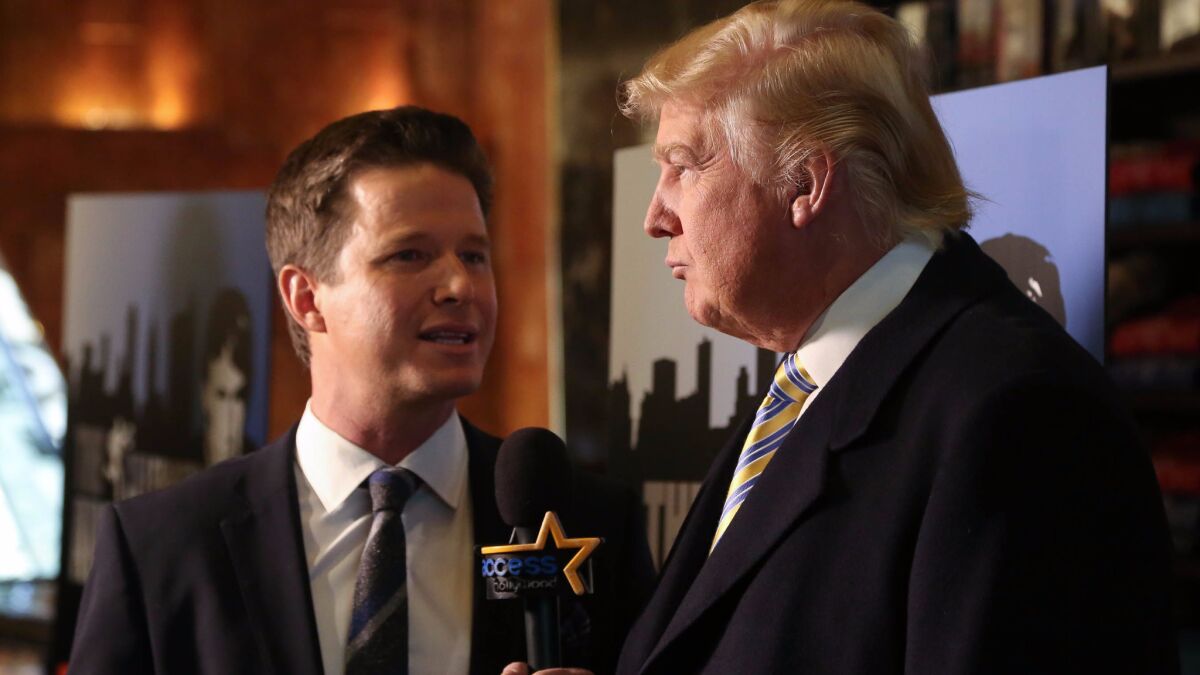 In the history books, the publication of a leaked "Access Hollywood" tape of Donald Trump making vulgar comments about women will likely go down as one of the most decisive and newsworthy moments of the 2016 presidential campaign.
Yet many Americans disagreed with some media outlets' decisions to air Trump's remarks — caught on a hot microphone during a 2005 conversation with TV host Billy Bush — in which Trump said in vulgar language that he grabbed women by their vaginas without their consent.
In more than 20 complaints filed to the Federal Communications Commission in the days immediately after the tape's publication on Oct. 7, viewers from around America asked the FCC to investigate and punish news outlets for broadcasting Trump's words unedited. The complaints were obtained through a Freedom of Information Act request.
"CNN has been running the 'trump tape' non stop since Friday October 7th 2016," wrote a viewer from Las Vegas. (All complainant's names were redacted in the FCC records.) "In that tape is vulgar language yet they play it and repeat it constantly. If it's so bad that trump should drop out of the race saying it ONE time then why is it ok for CNN to run it 4 times an hour for 48 hours straight??????"
Many of the complainants were parents who had been watching the news with their children.
One Madison, Ala., viewer wrote: "I was watching the show with my 13 year old and was completely stunned they did not edit those words in the subtitle or audio." A Geneva, N.Y., viewer complained, "How do I a parent of a fifteen year old talk about what Trump was talking about on the video?"
In reality, there is little the FCC can do about the complaints. At the over-the-air radio and television broadcast stations licensed by the FCC, federal law forbids the broadcast of "obscene programming" at all times and indecent or profane material between 6 a.m. and 10 p.m.
But the FCC doesn't have the power to restrict programming on cable and satellite programs like CNN — the channel that received the brunt of the viewers' complaints for broadcasting what Trump said.
"I am offended by CNN running the actual words that Donald Trump said during a taped audio in 2005 and which CNN is constantly airing today," wrote a Knoxville, Tenn., viewer. "Our children's ears (and adults) do not need to hear or see this vulgar language aired. Please take appropriate actions."
A viewer in Statesboro, Ga., wrote: "I understand that the news media need to make this news but kids are watching and can read. When you put [a derogatory word for vagina] on the top of Don Lemon show on CNN show tonight … come on. How many times do we need to hear this tape or see the video, we get the point. WE know you dragging Donald through the mud. But, let's not bring the kids into this ok?"
An Edison, N.J., viewer wrote of CNN, "I am very concerned as to the display of this vulgar information as my young daughter was watching TV next to me."
A viewer in Keokuk, Iowa, wanted to take CNN to court.
"CNN is continuing to run over and over Donald Trump audio with [vulgar words] on live TV," the viewer wrote. "My children just heard it and we are going to sue." The viewer followed up with another complaint four days later: "Please provide an update to this submission. We are considering obtaining a lawyer to bring formal charges against CNN."
Trump has apologized for the remarks he made on the video, which drew broad condemnation, including from leaders of his own party. "Anyone who knows me knows these words don't reflect who I am," Trump said in an apology video released after the "Access Hollwood" tape was released. "I said it, I was wrong, and I apologize."
Not all the complaints were about the foul language. One Seattle viewer complained about a Trump surrogate on CNN defending Trump's remarks. "One [CNN guest] actually justified the use of the profane words, said it is normal and typical of men to discuss sexual assault against women, thereby promoting conspiracy to commit sex assault and the ultimate crime of sex assault," the viewer wrote.
A Van Buren, Mo., viewer complained that the media was violating Trump's privacy in publishing the video: "For Donald Trump to be taped without his knowledge in a private meeting and then shown on CBS National news without his permission should be a violation of his rights and the FCC should hold CBS accountable."
The FCC responded to many of the complaints by explaining it didn't have the power to regulate cable news.
"The FCC receives many complaints and comments that do not involve violations of the Communications Act or any FCC rule or order," the FCC said in a statement in response to The Times' Freedom of Information Act request for the complaints. "Thus, a complaint or comment does not necessarily indicate any wrongdoing by any individuals or entities named in the complaint or comment."
For more on the presidential campaign »
Email: matt.pearce@latimes.com
Follow me on Twitter: @mattdpearce
Get our Essential Politics newsletter
The latest news, analysis and insights from our politics team.
You may occasionally receive promotional content from the Los Angeles Times.