Three California housing issues to watch in 2018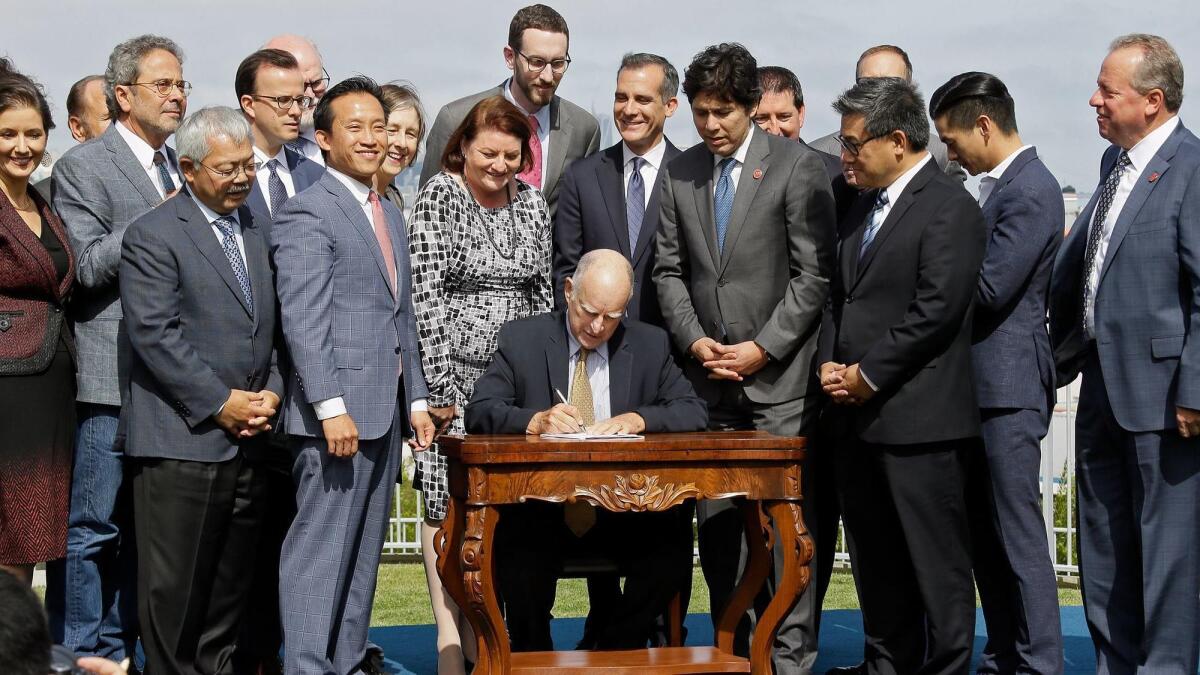 Expect more focus on housing issues at the Capitol and on your statewide ballot in 2018. Here are three to watch.
1. A rent control battle
These restrictions are due to a state law known as Costa-Hawkins. Last year, Assemblyman Richard Bloom (D-Santa Monica) proposed legislation to repeal Costa-Hawkins, which would allow local governments to implement new rent control policies. But Bloom's bill never got a hearing.
In 2018, the debate will be different. Tenant advocates and the Los Angeles-based AIDS Healthcare Foundation, which is a veteran of numerous expensive local and state ballot measure campaigns, have filed a potential 2018 initiative to repeal Costa-Hawkins. And Bloom's legislation already has been scheduled for a Jan. 11 hearing in the Assembly Housing and Community Development Committee.
Rent control is a major flashpoint in housing debates. Tenant advocates credit it for keeping people in their homes while landlords and economists worry the policy discourages new building. A recent study by Stanford economists found that those living in rent-controlled apartments in San Francisco saw significant benefits, but the city's policy "likely fueled the gentrification of San Francisco" in part by encouraging landlords to convert apartments to condominiums.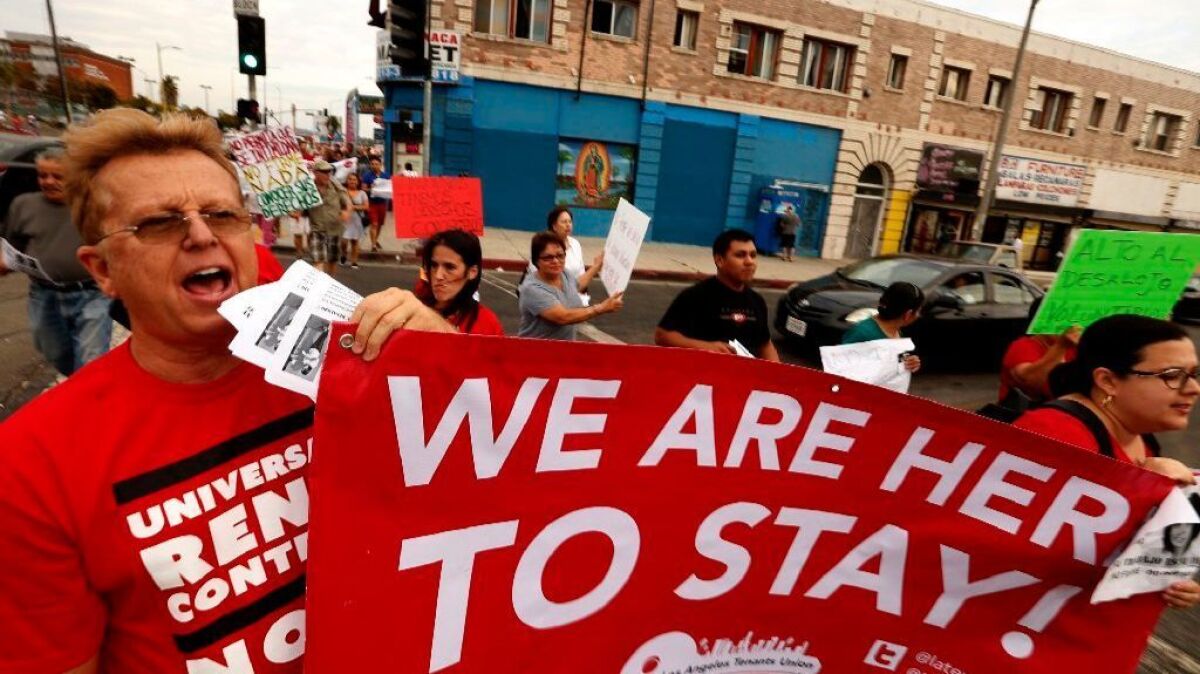 2. The future of Proposition 13
2018 will mark the 40th anniversary of Californians approving Proposition 13, which dramatically reshaped the state's tax system.
The measure has kept homeowners' property tax bills lower than they would be otherwise by basing tax rates on when people bought their houses, rather than their current market value. It also changed how governments can raise revenues calling for public votes to raise taxes, in some cases requiring supermajorities for their approval.
In 2018, voters could see a number of proposed changes to Proposition 13 on their ballots.
The California Assn. of Realtors is behind an initiative that would allow homeowners aged 55 and older across the state to take a portion of their Proposition 13 tax break with them when purchasing a new home. Right now, elderly residents are only allowed to do so on a more limited basis in certain counties. The association argues that such a change would encourage home sales. But the state's official financial analysis of the measure warns it may be costly to local governments.
In another potential shift, progressive groups are rallying support for taxing commercial and industrial properties differently than homes through a potential initiative known as the "split roll." Under the proposal, local governments could receive more tax dollars from commercial and industrial properties by assessing them at their current market value rather than based on their purchase price. Protections on residences wouldn't change under the measure. Advocates believe the new system could raise $11 billion a year. Business groups have long been opposed to such changes, arguing they would cause major damage to the state's economic climate.
It's not just Proposition 13 at issue in state tax policy. The recently passed GOP federal tax overhaul reduces the mortgage interest deduction on new mortgages from $1 million to $750,000. The federal plan also limits the ability to deduct the payment of state and local taxes, including property taxes, from tax returns. California Senate Democrats already are looking for ways to combat these changes, and more proposals could be coming.
3. How lawmakers will follow up on this year's housing efforts
Lawmakers promised last year's housing package would be just the first step in addressing California's affordability crisis.
It's unclear before the legislative session begins in early January how many meaningful bills will be introduced in 2018, especially on the funding side. Last year's efforts included a $75 tax on most real estate transactions and a $4-billion bond measure for the November 2018 ballot — both primarily to fund new low-income development. Those efforts required two-thirds approval in both houses of the Legislature and were difficult to pass.
No lawmaker is talking about similar ideas for 2018, and any new tax measure could be even harder to get through in an election year. Instead, expect smaller efforts, such as one from Assemblyman Phil Ting (D-San Francisco). Ting, the chairman of the Assembly Committee on Budget, has floated the idea of helping local governments with rising pension payments if they embrace state laws designed to encourage housing production.
ALSO
Gov. Brown just signed 15 housing bills. Here's how they're supposed to help the affordability crisis
With housing costs skyrocketing, rent control is on the docket again in Sacramento
A major change to Proposition 13 takes its first step toward the 2018 ballot
Get our Essential Politics newsletter
The latest news, analysis and insights from our politics team.
You may occasionally receive promotional content from the Los Angeles Times.