Why Silicon Valley is pouring money into efforts to repeal California's death penalty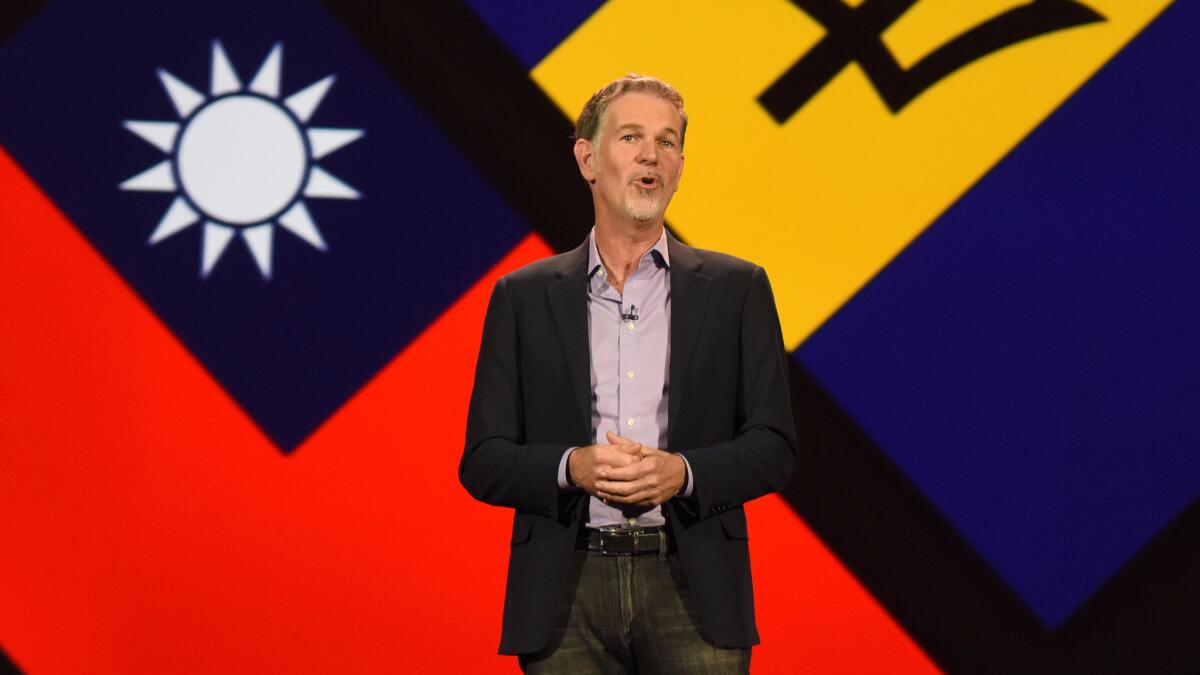 Reporting from Sacramento —
As voters weigh two dueling death penalty measures on the Nov. 8 ballot, Silicon Valley entrepreneurs are pouring hundreds of thousands of dollars into the effort to end executions in California, saying they want to see the practice abolished both in the state and across the U.S.
Some have long been active practitioners of so-called conscious capitalism, giving to social causes and ballot measures in support of issues such as education and the environment. But this year, the death penalty debate has generated heavier funding and drawn in some first-time donors, as contributors say they see potential for change amid waning public opinion of capital punishment.
"It feels like now the time is right," said Nicholas McKeown, a computer science professor at Stanford University and founder of four tech companies. "Public opinion has changed a lot, and there's also the general sense that we need to bring about that change in California so that it sweeps across the country to the Supreme Court and nationwide."
McKeown and Netlfix CEO Reed Hastings have been the two biggest contributors to the cause. Other top donors include Robert Eustace, who served as senior vice president of knowledge at Google, and Laurene Powell Jobs, widow of Apple co-founder Steve Jobs and founder of Emerson Collective, a nonprofit that advocates for policies on education, immigration reform and environmental conversation.
Among the new donors are Paul Graham, CEO of start-up incubator Y Combinator. There's also billionaires John Doerr, a venture capitalist who has backed some of the most successful tech entrepreneurs, and Tom Steyer, who has spent millions on the fight against climate change and this year decided to take action against the death penalty, calling it failed policy.
Together, they have dished out $4.2 million into a $7-million campaign to pass Proposition 62, which would replace the death penalty with life in prison without the possibility of parole. The same funding drive is also working to oppose Proposition 66, which intends to speed up the death penalty system through changes in how and how often death row inmates can appeal their convictions.
Public support for capital punishment was at its peak nationwide in the mid-1990s, when 80% of Americans favored the death penalty in murder cases. But that support has since fallen to 49% percent of Americans — the lowest in more than four decades, according to a Pew Research Center survey released late last month.
Roughly 42% now oppose the practice.
Yet in California, voters have refused to abolish the punishment. The last time a measure similar to Proposition 62 was on the ballot in 2012, it was rejected by 52% of voters. And that measure raked in more funds, at least $7.2 million, including $437,500 from McKeown and $250,000 from Hastings.
This year, Proposition 66 intends to shorten the time that legal challenges to death sentences can take through new procedures, such as requiring initial appeals to be heard in trial courts and establishing new deadlines.
Police associations, prosecutors and sheriffs have pulled in $4.3 million in donations to support the ballot measure and defeat its competitor.
But Silicon Valley supporters say they have rallied behind Proposition 62 due to the death penalty's cost: Ending it could save the state about $150 million annually within a few years, although the impact could vary by tens of millions of dollars, according to the nonpartisan Legislative Analyst's Office.
McKeown, the overall top donor who has contributed $1.5 million to the cause, called the practice inhumane and pointed to its abolition throughout Europe and other Western democracies.
Graham, who has doled out $500,000, said he has never supported the death penalty but only recently learned of what he called the flaws in its application. One recent study in the journal PNAS, he said, estimated more than 4% of death row inmates have been wrongfully convicted.
"It always seemed barbaric, and clearly had no deterrent effect," he said in an email. "But I didn't fight that actively against it because I thought the people being killed were murderers — the proverbial 'worst of the worst.'"
California voters oppose ending state's death penalty »
Whether their funding will make a difference remains to be seen, as polls suggest not enough voters have changed their minds on capital punishment to repeal it. An USC Dornsife/Los Angeles Times poll has found more than half of likely voters still oppose the measure to abolish the death penalty.
The latest tally, a survey by the Field Poll and the Institute of Governmental Studies at UC Berkeley, found 48% percent of 942 likely voters supported Proposition 62, as opposed to 37% that didn't. Another 15% were undecided.
Proposition 66 received less support, with 35% reporting they were inclined to vote "Yes," 23% who said they would vote "No" and 42% who are undecided.
History suggests that when voter support for a controversial ballot measures remains below 50%, its passage is uncertain, even when its leading in the polls, according to the Field Poll survey.
Follow @jazmineulloa on Twitter
ALSO
How 'MASH' actor Mike Farrell became a leading voice against the death penalty in California
California billionaire Tom Steyer announces support for November ballot measure to abolish death penalty
Richard Branson, will.i.am endorse California ballot measure to end the death penalty
California voters oppose ending state's death penalty
Get our Essential Politics newsletter
The latest news, analysis and insights from our politics team.
You may occasionally receive promotional content from the Los Angeles Times.